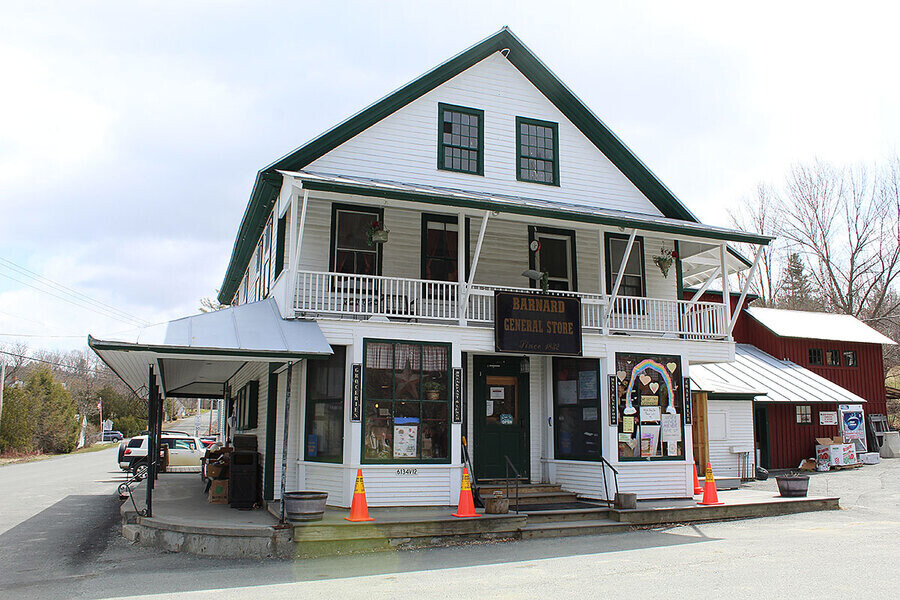 As part of Independent Country Store Month, we're featuring in-depth histories on the stores that make Vermont such a phenomenal place to live. Check the site each Friday for a new Friday Feature.
Barnard General Store has stood the test of time, in more ways than one. Located on the idyllic Silver Lake in Barnard, the store has stood as one intact structure since its founding in 1832! Given the propensity of most buildings to collapse, catch fire, or succumb to termites over almost 200 years, that's a feat that not many stores can match. In fact, that most likely secures its claim to longest standing general store in Vermont.
The store was originally opened as a union cooperative. It ran continuously for almost 200 years, passing through eighteen different owners but never losing the Barnard general charm. Some owners had their hands on the store for as little as three years in that time.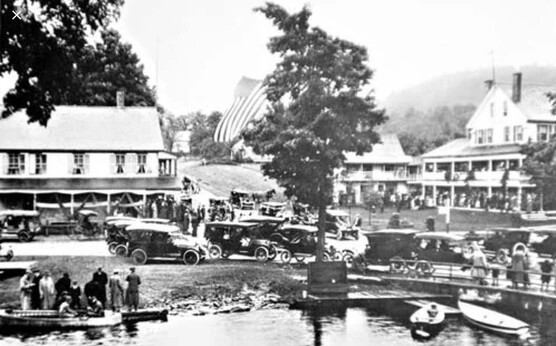 In 2012, the store's owners decided to close the doors and no one was available to continue it. The doors closed for the first time but the spirit of the Barnard General Store lived on in the town. Very quickly after that the town rallied to raise $500K, bought the building and kept the general store going. Volunteers would work the store for three hours a day. Coffee, newspapers and baked goods were "sold" for donations to "restore the store".
One year later, the Barnard community trust met their goal and officially reopened the store. Current owners Jillian and Joe Minerva took over in May 2013 and have left their own mark on the historic store. Joe and Jillian have been together since they were teenagers and moved up from Long Island together. During college they both worked in grocery stores and developed their love for the industry. When the opportunity arose to take over the store, they dove in headfirst.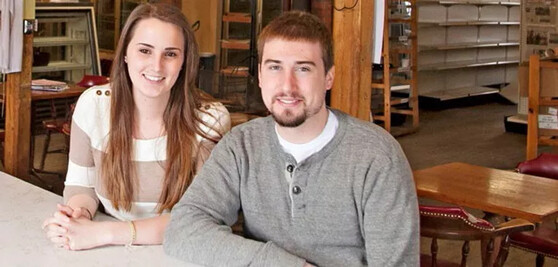 As a store owner you're a navigator, tracker and encyclopedia. Considered the "concierge of Barnard", the store is now a community hub that people come to for anything and everything. Lost dogs, directions, packages that couldn't quite make it up that class 4 road, you name it and they've had people come in for it.
Barnard General has also become a landmark for people's personal stories. One of Jillian's favorite memories is from opening the store the first summer that they ran it. She looked out onto silver lake and witnessed a proposal as the sun rose. She quickly snapped some photos, ran over to congratulate the couple, and made friends for life! The couple still visit the store a few times a year and the store baked 25 pies for their wedding.
While we're mentioning sunrises, we'd be remiss if we didn't send you their way for breakfast. If you get the chance, on Saturdays and Sundays they have a pancake breakfast that has received rave reviews from everyone. We won't go so far as to say that a pancake can totally change your life, but we'll say they get pretty close in Barnard.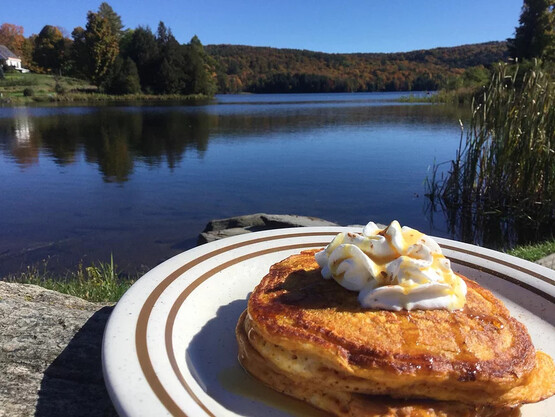 When they're not slinging dough, they're well known in the area for their fresh seafood ordering system. Store customers can always find fresh salmon but they can order anything else they'd like for pickup. The store works with a fresh seafood delivery company to pull them right off the dock and deliver them direct to the store. You can hop on their email list and get notified when they're placing orders and what's available. It's as easy as ordering and showing up when the truck does. People come from surrounding towns just to grab the seafood!
It may sound like they've got it all figured out, but Jillian was careful to mention that owning a country store is a process. She suggested that new store owners should always be flexible. You'll go into it with an idea, what you want it to be. That may or may not be what customers want. You have to be willing to change and adapt, to become what the town needs. Barnard has adjusted over the years and figured out what their customers want but it wasn't instant and it really can't be.
Speaking of the community, the general store does quite a bit to make it the wonderful place that it is. Each year Jillian organizes a Halloween event around Barnard. It started as a small costume contest at the store but it's now taking place at locations all over Barnard. On Christmas, Santa visits the store to hobnob with the kids. Most of what's going on at the store is kid friendly and helps to make it a gathering place for the town.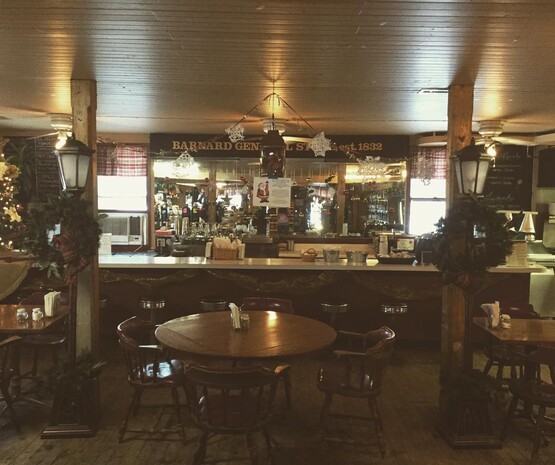 The store has a donation box for the local food shelf and works closely with Barnard Helping Hands. Whenever they do events they raise money for helping hands. There's a longstanding tradition at the store: each year as spring comes and the ice thaws, they put a dummy out on the lake. People pay $5 to guess when the dummy will fall through the thinning ice. They usually raise about $300 every year with the fundraiser and everyone has a great time with it.

Whether you're looking for directions, dogs, breakfast or friendship you can find it at Barnard General. We highly recommend taking a trip down to Silver Lake and saying hello to Jillian and Joe.
Next Blog Post
Dan & Whits is one of those quintessentially Vermont businesses that have stood the test of time: taking on various shapes and forms, running through many hands and yet never losing the core rugged individualism that us Vermonters hold so dear. Find out all about them in our Independent Country Store Month highlight!