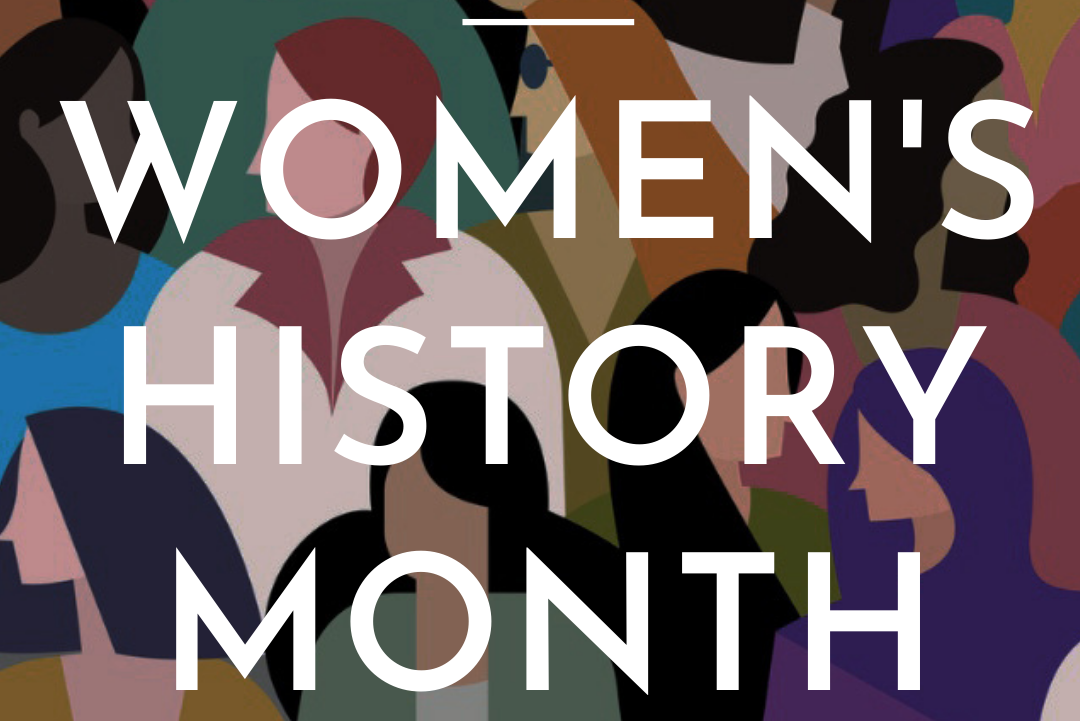 March 2021 is Women's History Month and we're celebrating some of the amazing Women Owned Businesses in our membership! In locations across Vermont, female business owners are driving the economy of the state forward with unique, successful concepts. We urge you to visit some of these businesses in your travels, there's no better way to spend a day than pursuing their unique wares!
Montpelier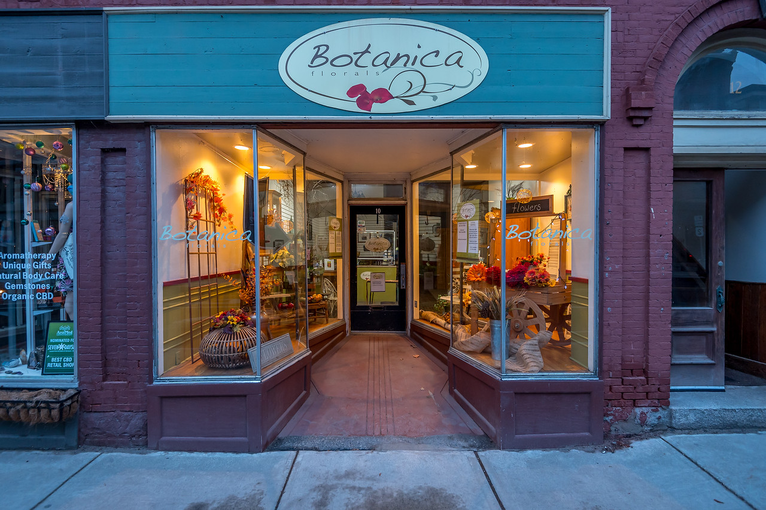 In 2021, Botanica Florals marks its tenth anniversary! This sister owned business, Sonja Grahn and Sarah McAllister, makes a homey and welcoming atmosphere its priorité principale. In the heart of downtown Montpelier, you can't miss the shop as you head towards or away from the Statehouse. As you enter the shop their furry silent partner, Ferdinand (Ferdie to friends and colleagues) the golden retriever, may ask for a pet tax. We've always paid happily. Sometimes we pay double!
Botanica has always focused on the service in customer service while producing breathtaking custom orders and offering pre-arranged grab and go options in the shop as well. Whether you're seeking a great housewarming gift or bouquets and settings for a 200 person event Botanica has you covered.
Sarah and Sonja make such a great team due to their impressive and complimentary backgrounds. Sonja studied at the Vermont Academy of Floral Design and Sarah has decades of retail and merchandising experience. Sarah has a gift for setting up spaces, creating a comforting, warm and welcoming environment for any event using floral arrangements.
Montpelier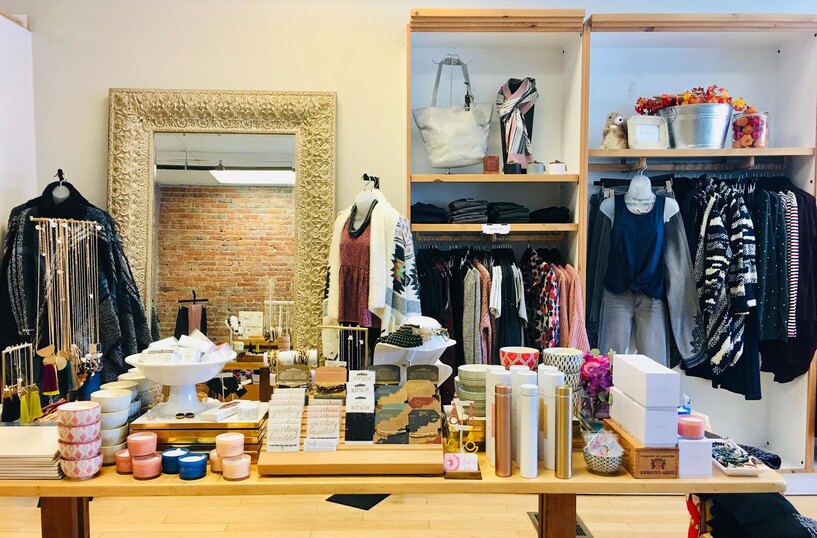 Bailey Road is where style and confidence intersect to create a curated wardrobe that will inspire both in the wearer. Owner Sarah DeFelice is a firm believer that clothes can empower a person and this is reflected in the fashion forward fits that she puts together daily in the store. Sarah is a wife and mother of two, who works hard to put her own values and ideals into what Bailey Road represents.
From sailor pants to wide sleeve turtlenecks, shopping Bailey Road is "like looking through the closet of your most fashionable friend", as Sarah herself puts it. Keep your dollars local by picking some of the wonderful Vermont brands represented in the wares they carry. If you can't decide what to get, they're always happy to make suggestions and help you find your personal style!
Dorset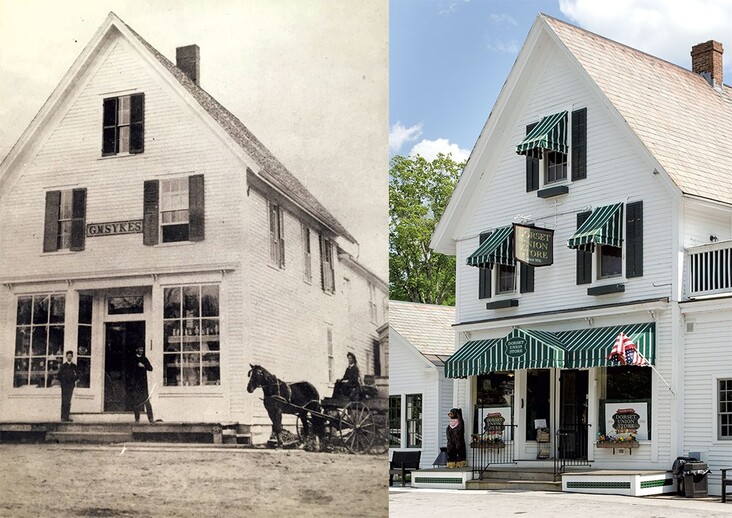 This historically significant general store is owned and operated by Gretchen Schmidt and Cindy Loudenslager. They've strived to keep things as accurate to the stores past as possible on the exterior, while offering a modern and convenient shopping experience on the interior.
The store was originally opened in 1816 as the Dorset Union Store. Perry Peltier took sole ownership of the store in 1955 and changed the name to Peltier's Market, but to the locals it was just Peltier's. When Jay and Terri Hathaway bought the store in 1977, they kept the name, ran the store, and raised their three children in the rooms upstairs. Gretchen and Cindy purchased the store in 2007 and decided to restore its original name. They strive to stay true to the authentic character of a General Store while expanding their wine room, bakery, and deli for modern delicacies.
This is also the perfect place to pick up some delicious gifts and goodies. Vermont offerings include local favorites such as: Small Batch Organics, Sugar Bob's Finest Kind, Castleton Crackers, Palmer Lane Maple, Grafton Village Cheese and Mother Myrick's. Can't decide what to grab? Let the experts decide for you. Dorset Union offers some of the best gift boxes around with Vermont products front and center.
Huntington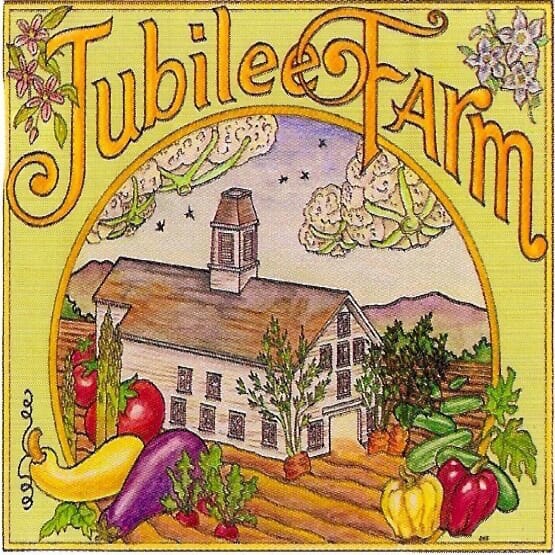 Sarah Jane Williamson is the proprietor of this community gathering space, artists nook, specialty food store, and farm stand. She moved to this former dairy farm in 1995, took advantage of the beautiful Hadley silt loam soil and started growing organic vegetables, restored the stunning barn and started using it to sell produce on the honor system. Now, she carries a variety of products supporting businesses all over the local area.
Open seasonally throughout the spring, summer and into the fall, Jubilee Farmstand is based out of a stunning clapboard barn, right on the main drag in the Upper Village of Huntington. If you've ever been up Camels Hump from the Huntington side (or come down there from the Duxbury side, oops…) then you've likely driven past Jubilee Farm Stand.
The Farm Stand is an entity of ages gone by, when you could talk to and get to know the farmers who put the food on your table. Here you're always buying local, almost always from producers within 25 miles of the business. You may be buying from friends, neighbors, or the farm just outside of town. The Farm Stand has a broad selection featuring everything from fresh bulk produce to dry goods, grocery staples and delicious treats.
Farms supported by Jubilee include: Burnt Rock Farm, Huntington; Doe's Leap Farm, East Fairfield; Footprint Farm, Starksboro; Full Moon Farm, Huntington; Kingdom Creamery, East Hardwick; Last Resort Farm, Monkton; Maple Wind Farm, Huntington; Orb Weaver Creamery, New Haven; Plum Hill Farm, Charlotte; Rock Meadow Farm, Huntington; Sweet Rowen Farmstead, East Albany; Taft's Milk and Maple Farm, Huntington; Trillium Hill Farm, Hinesburg; and Thompson Honey, Huntington.
Newport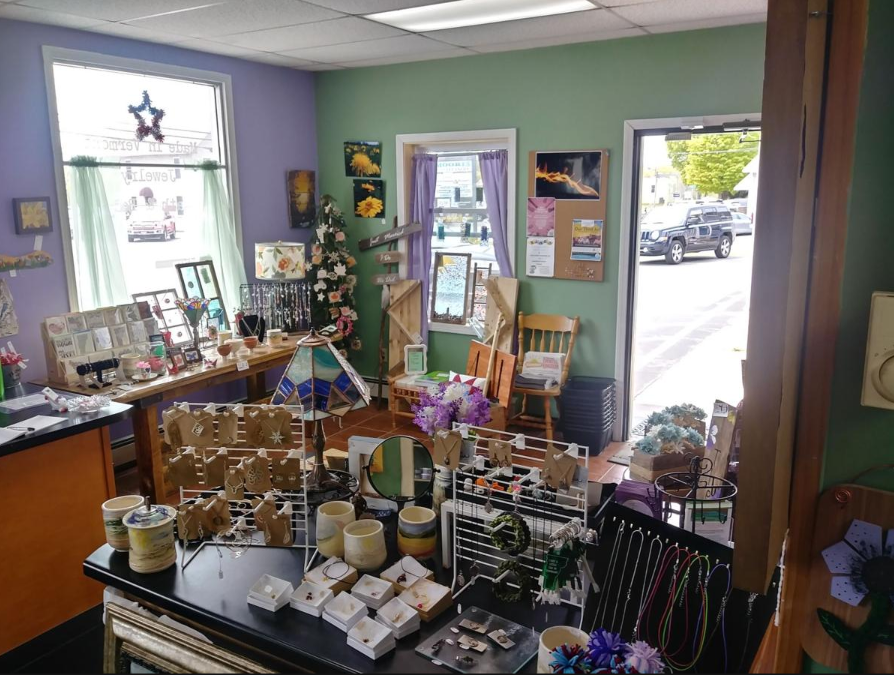 What's the beginning of a great business? A good idea! Christine St. Onge was a regular at craft fairs across the country before moving to Vermont with her husband, a native of the NEK. When she arrived here, she quickly got into the local scene, making friends with many crafters and creators around the area. The consensus among crafters? We need a permanent space to exhibit our goods. In Vermont, the show season is short. Good weather comes and goes and with it craft shows.
Christine's solution? NEK Crafter's Emporium! A venue for creators and artists to sell their hand crafted items in the Northeast Kingdom. Located in Newport, it's filled an important void for artisans in the area. Check out their instagram for some of the products they carry! One of our favorite options is to order a "box of happy" or "self care". They're pre-picked boxes full of goods from local artisans the store carries. You're guaranteed to have a smile on your face when you open the package.

Next Blog Post
Founded in 1990, we are based in Burlington and work statewide. We've done projects in every corner of Vermont from Brattleboro to St. Albans and Bennington to Newport.