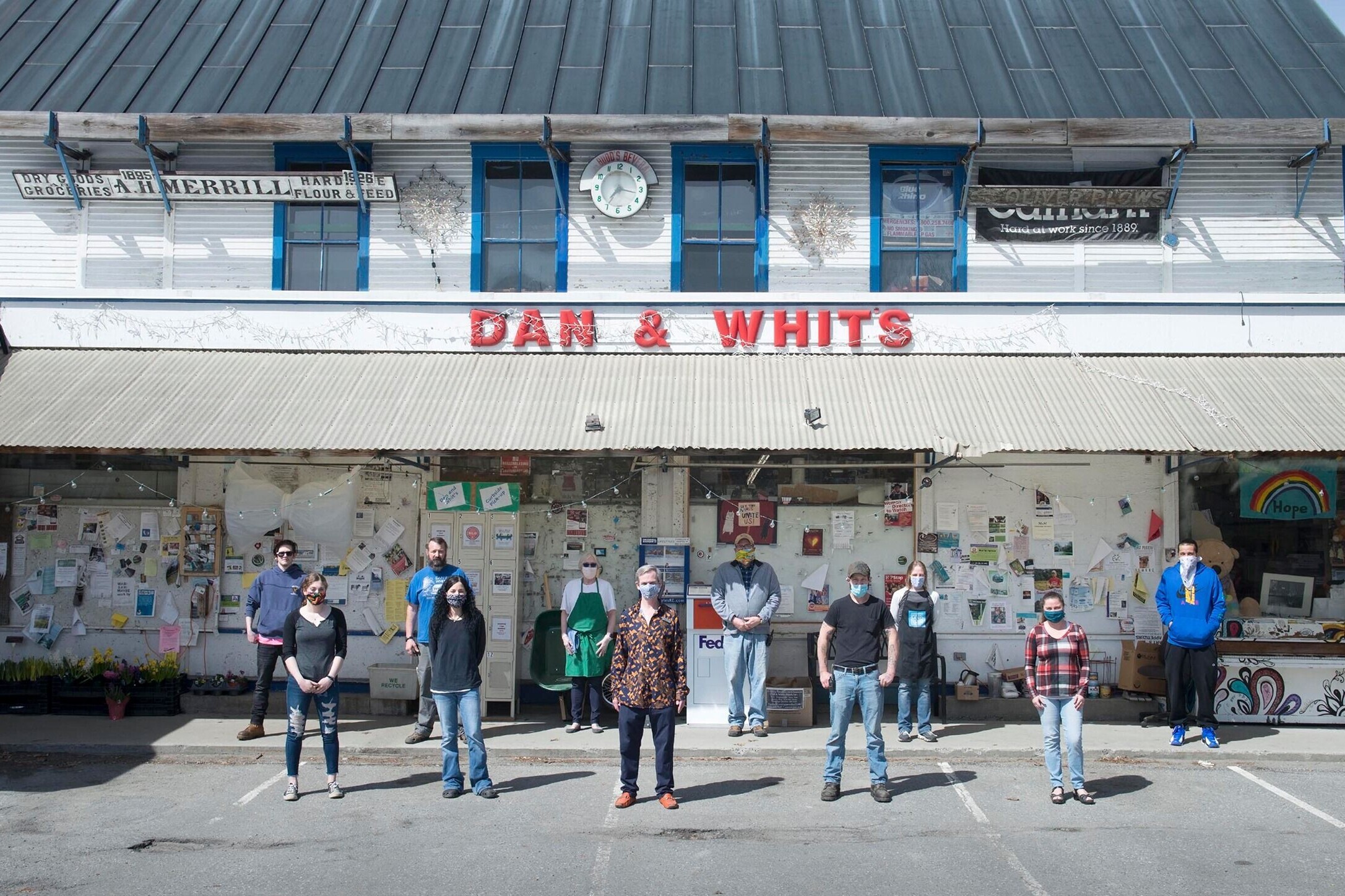 As part of Independent Country Store Month, we're featuring in-depth histories on the stores that make Vermont such a phenomenal place to live. Check the site each Friday for a new Friday Feature.
Dan & Whits is one of those quintessentially Vermont businesses that have stood the test of time: taking on various shapes and forms, running through many hands and yet never losing the core rugged individualism that us Vermonters hold so dear. Like many other Independent Country Stores in the state, there's just nowhere else quite like it!
Located right on main street in the heart of downtown Norwich, Dan & Whit's is proud to live up to their motto "if we don't have it, you don't need it". Whether you're looking for a single hex bolt, a spool of thread in a very particular shade, a pop tart or a horse shoe, you're likely going to find it at Dan & Whits.
The store has been in the hands of the Fraser family for almost 65 years but it's been a general store for several hundred years beyond that. At certain points it also served as town hall, a bank and the local post office. The prior owners, the Merrill family, owned it for three generations themselves when Dan & Whit (the original Dan & Whit!) started working for them in the 1930's. Twenty or so years after that, they purchased the store in 1955. Three generations later, Dan Fraser (Dan's grandson) is at the helm and steering it right.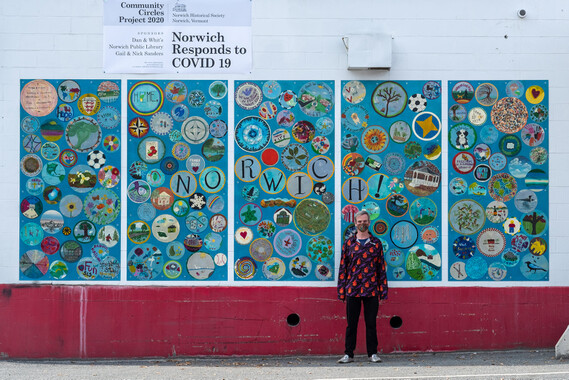 If you're from the Norwich area, you may recognize Dan from his uber popular Monday Minutes which make the rounds on Facebook every week. You'll occasionally see him highlighting all the community happenings in sparkling sport coats, on rollerskates, or any number of other funky fits during the twenty or so minute segments. You can always find a new video to perk up your morning each monday on the Dan & Whits Facebook page.

One of Dan's favorite parts of owning the store is the ability to elevate local products and help new business owners. He thinks the coolest product he can carry is one that's locally made and from a company that's just starting out. For example, they were one of the first to carry local favorite Yummy Yammy. A line of unique salsa's, Dan remembers when they were made in a home kitchen nearby in Norwich before a short walk over to deliver to the store.
His advice to new store owners rings right to the heart of the Dan & Whit ethos as well: Always think outside the box, be ready for anything, and remember everyone's name. As the years go by, your customers become your family and there's a unique bond that grows between you and the town your business is in. You're not just a shop owner: you're a fundraiser, a dream builder, and a launching pad for the projects and ideas that will help your town grow.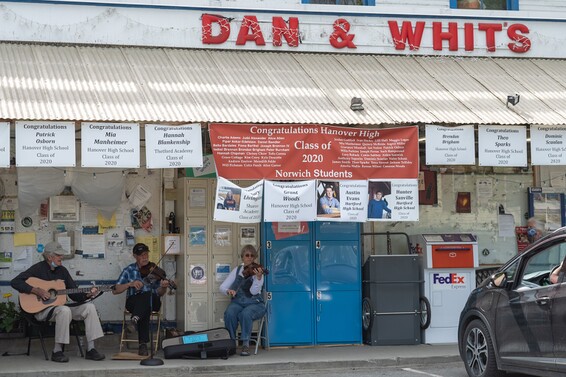 Speaking of fundraising, Dan & Whits is also famous for the massive amount of support it's provided to local service organizations. The annual 19 days of Norwich initiative sees Dan & Whits and several other town businesses banding together to support Upper Valley Haven, one of the Upper Valley's largest food shelves. Dan led the charge to start the project after a customer visited Dan & Whit's, grabbed a pile of basic groceries, and at the checkout mentioned that the Haven's Food Shelf was nearly bare and she planned to donate the food that day. He quickly decided to match that shopper's generosity and double her food donation to the Haven.
That moment sparked an idea: much like the efforts of brands like Ben & Jerry's and Newman's Own, Dan & Whit's could donate 1% of sales for the first 19 days of December to Upper Valley Haven. Other local businesses soon took up the cause and to date the 19 days initiative has raised over $2 million dollars for the upper Valley Haven. While that's probably the biggest fundraiser they host, they go out of their way to find other ways to support the community including pizza nights, wine tastings, and creemee days that all donate to various causes around town.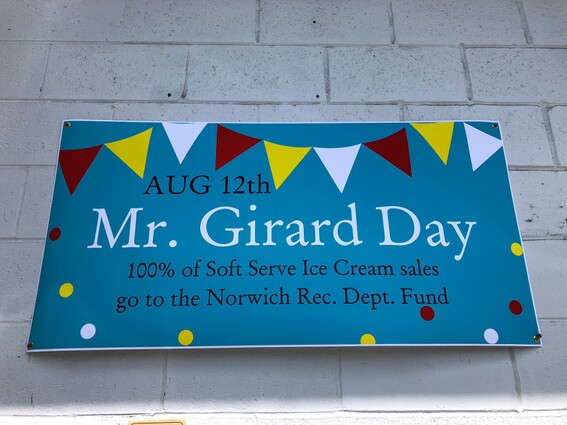 In a similar vein, Dan & Whits makes an effort to hire from varied sources and help those who may be struggling. They work with a variety of placement sources to hire the homeless, those in transitional housing, and anyone else who may be temporarily out of sorts. They try to connect with everyone on a human level and like to offer a leg up to those who need one. If you're looking for a workplace that will value you as a person above all else, Dan & Whits may be the right fit for you. They're always looking for good people, so don't be afraid to pop in and ask for an application.
Whether you're planning to pass through town or looking for a spontaneous trip, Dan & Whit's is worth a stop. You'll find a smile, a laugh, and anything you could ever want or need when you step through the door here. And if you're lucky, you might meet a pooch or two. They work hard to help rescue dogs from The Student Rescue Project get placed with loving homes locally. Find out all about that on the Monday Minutes!

Next Blog Post
Vermont is known the world over for the majesty of its natural spaces. As the temperature creeps down and the mornings become crisper, the leaves start to change and present a stunning rainbow of colors…