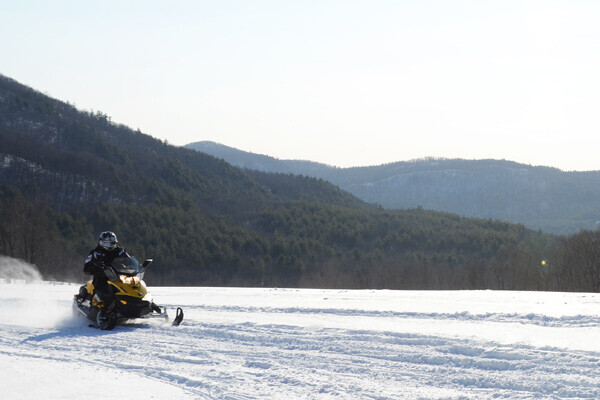 VAST: The Vermont Association of Snow Travelers. If you've ever ripped the throttle of a Snowmobile on a Vermont trail you've probably got VAST to thank for it. For almost fifty years VAST has created agreements with land owners: grooming, maintaining and regulating the use of Vermont's vast network of snowmobile trails. With the snowy winter upon us, we've put together a collection of country stores and delis that are right on the VAST trail network. When you're planning a day shredding the powder, stop in for lunch or gas and support someone local!
We've broken these stores up into sections according to where in the state they are. Northern, Central and Southern Vermont. Once you've picked out the region you'll be in, use the VAST trailfinder here to plan your route for the day. Make sure to stop somewhere below for food and supplies!
Northern Vermont
The Bay Store
St. Alban's Bay, VT
The Bay Store is exactly where you'd expect to find it, right on St. Albans Bay. Whether you're heading out onto the frozen lake for a day of ice fishing, or making a stop on your way to the islands, the Bay Store won't be much of a detour for you. A family owned general store, there's a focus on lake and fishing gear cultivated by the owners. You'll find the largest selection of tackle in this section of the state. If you're looking to fuel up, they've got non-ethanol gas for the picky engines.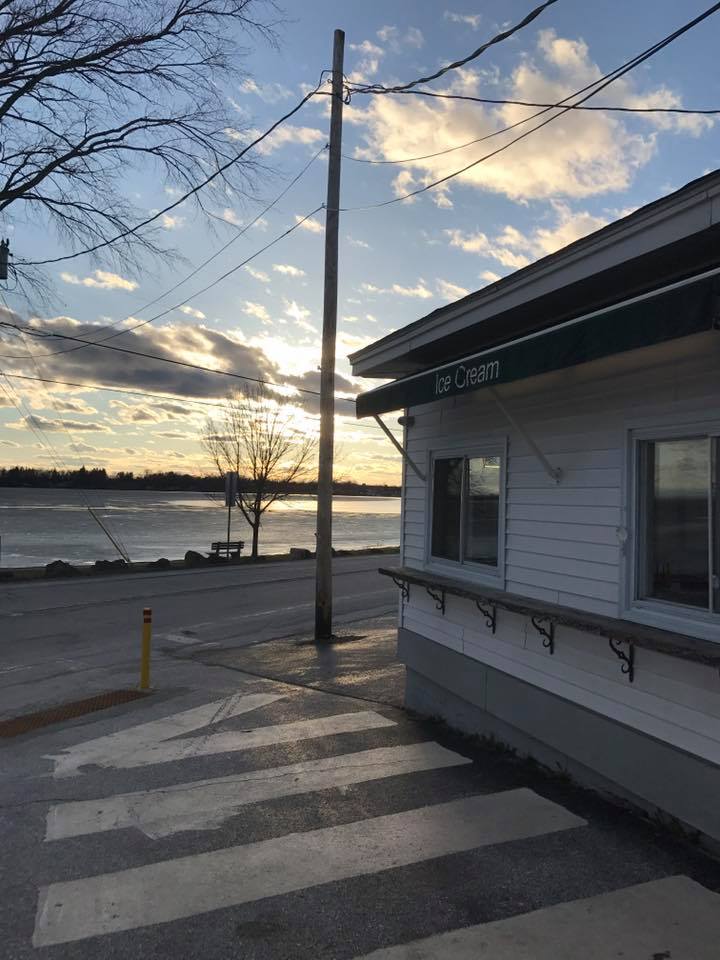 Jay Country Store
Jay, VT
If you're planning to ride the trails up near the border, you'll probably end up in Jay for most of the day. The Jay Country Store is located at the base of Jay Peak, in the center of Jay Vermont. It's hard to miss, given the beautiful cabin architecture and the huge wooden carvings near the entrance! The store offers a wide variety of specialty items including Vermont Maple Syrup, Jay Peak Souvenirs, Vermont made products, specialty beer & wine, and much more! Grab a grinder at the deli to fuel up before you hit the trails again.
Evansville Trading Post
Evansville, VT
The World Famous Evansville Trading Post is an experience in and of itself. Walking through the doors, you're transported to a historic Vermont general store, back in the old days when service was king and everything you could want was on the shelves. And they do have everything here, from outdoor gear to gifts and groceries. Stock up for you time on the trails before hitting the road. We recommend grabbing some fresh coffee and doughnuts from the ETP when you're starting off your day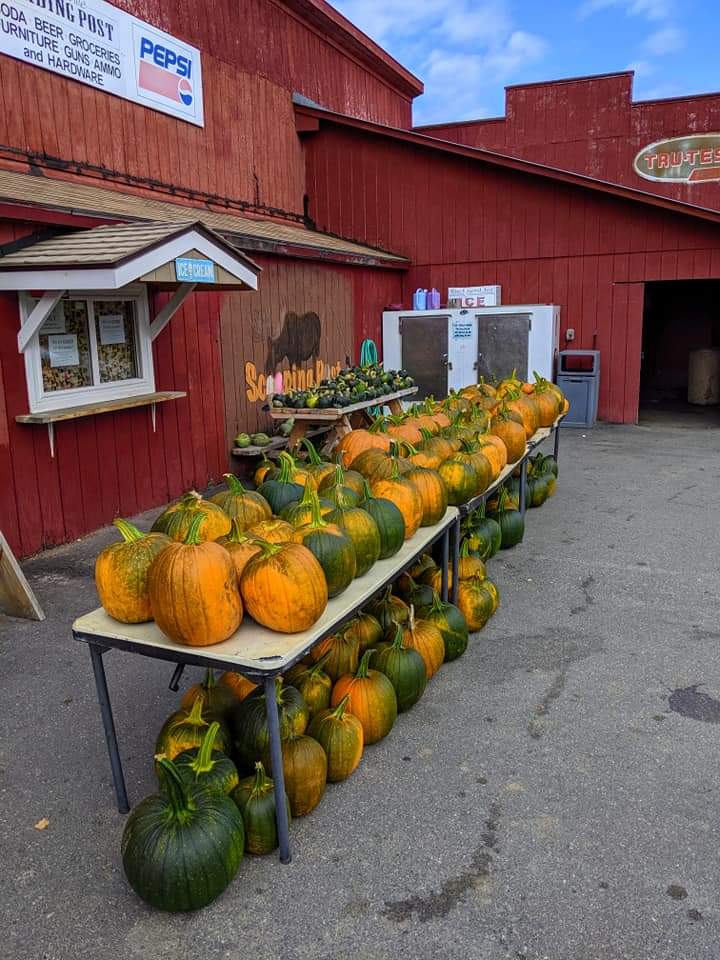 Debanville's
Bloomfield, VT
A true Vermont legend, Debanville's has "a bit of everything". Current owners Mary Jo and Jim Mazzonna reopened the store in 2017. Since then, they've gone out of their way to expand the stores offerings, support the local community and bring Debanville's back to it's iconic status. Located just 20 miles south of the Canadian border, Debanville's in an outpost for the rural areas surrounding the store.
You'll find 91 octane non-ethanol gas and oil here to keep your machine in tip top shape. Call ahead and place an order for one of their famous parmesan crust pizzas. Crispy and fresh out of the oven, what better way to end a day on the trails? While you're in, check the cooler for one of Jim's picks. The beer selection is always changing and growing, with over eighty brands represented in the store right now. You'll find beers from down the road and across the pond. Check the Debanville's facebook page for the latest news on the cooler.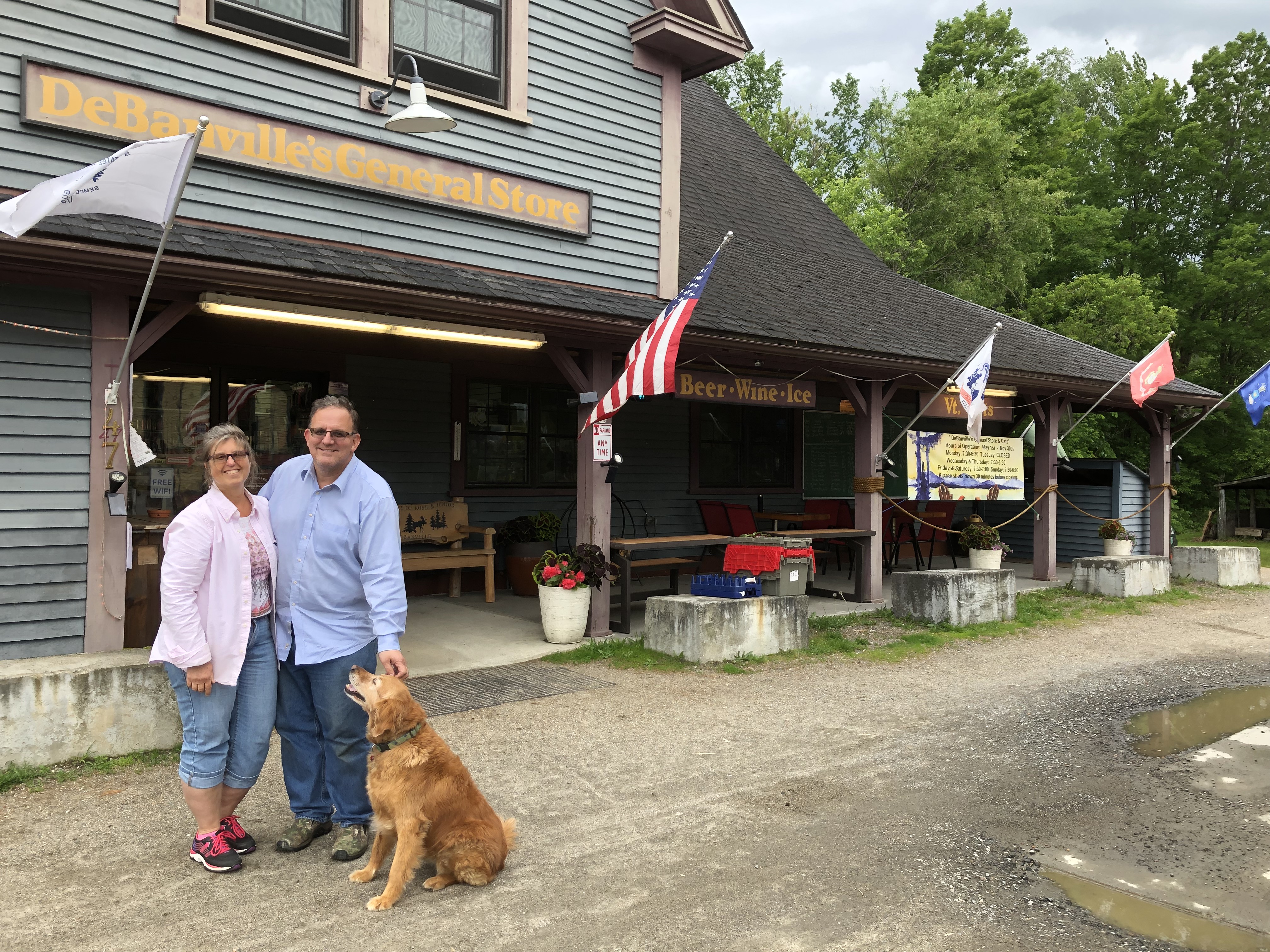 Central Vermont
Marty's First Stop
Danville, VT
Marty's started as a small convenience store more than thirty years ago, but over time expansions have added a deli, grocery aisles, an assortment of wines, and more. Even as it has grown, Owner Marty Beattie has ensured that Marty's 1st Stop maintains a focus on customer service and community. We recommend stopping in for a quick chat, a superb sub or soup to warm you up, and some gas for the rest of the journey.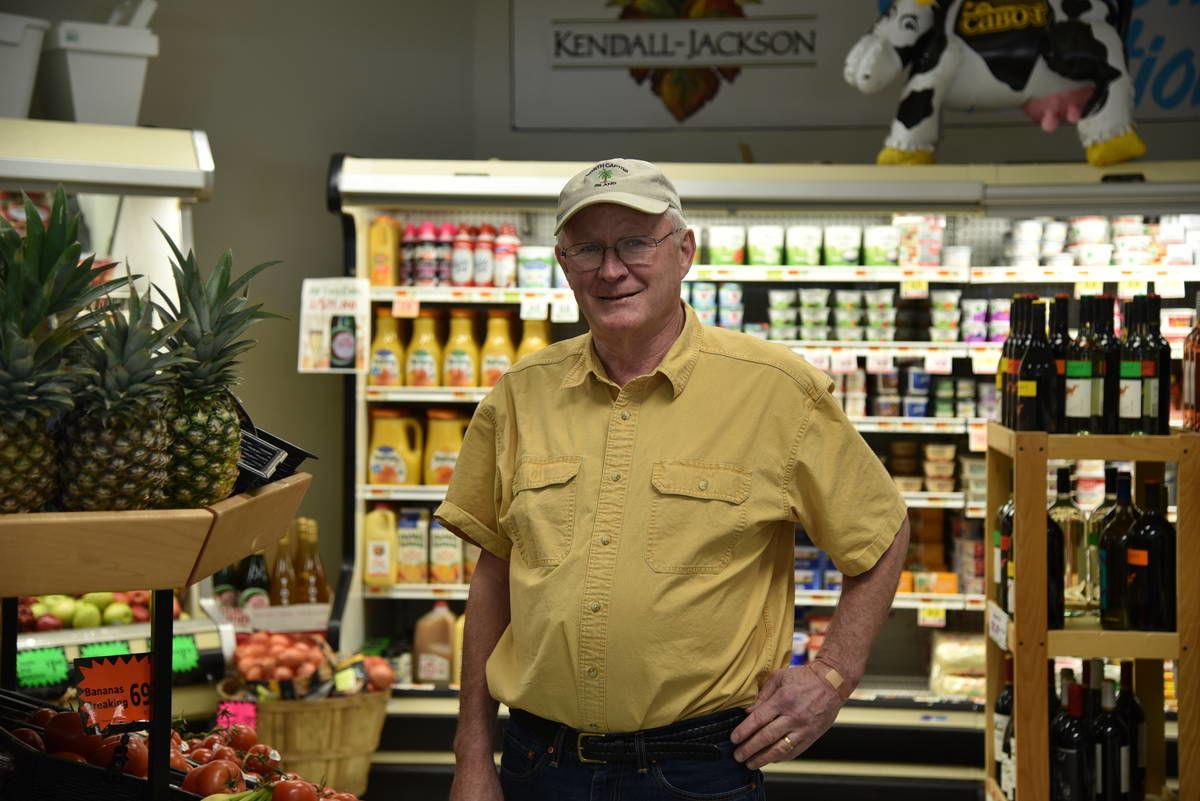 Hastings Store
West Danville, VT
Hasting's Store has been serving the good people of Danville and beyond for over 100 years. Family owned and operated since 1913 this store once served as the town post office, evidenced by the PO boxes still lining the walls. You'll find fresh baked goods, soups and sandwiches here daily. There's no better way to wrap up a day on the trails than with a fresh chocolate chip cookie and some hot soup. Hasting's has you covered on all of that and more.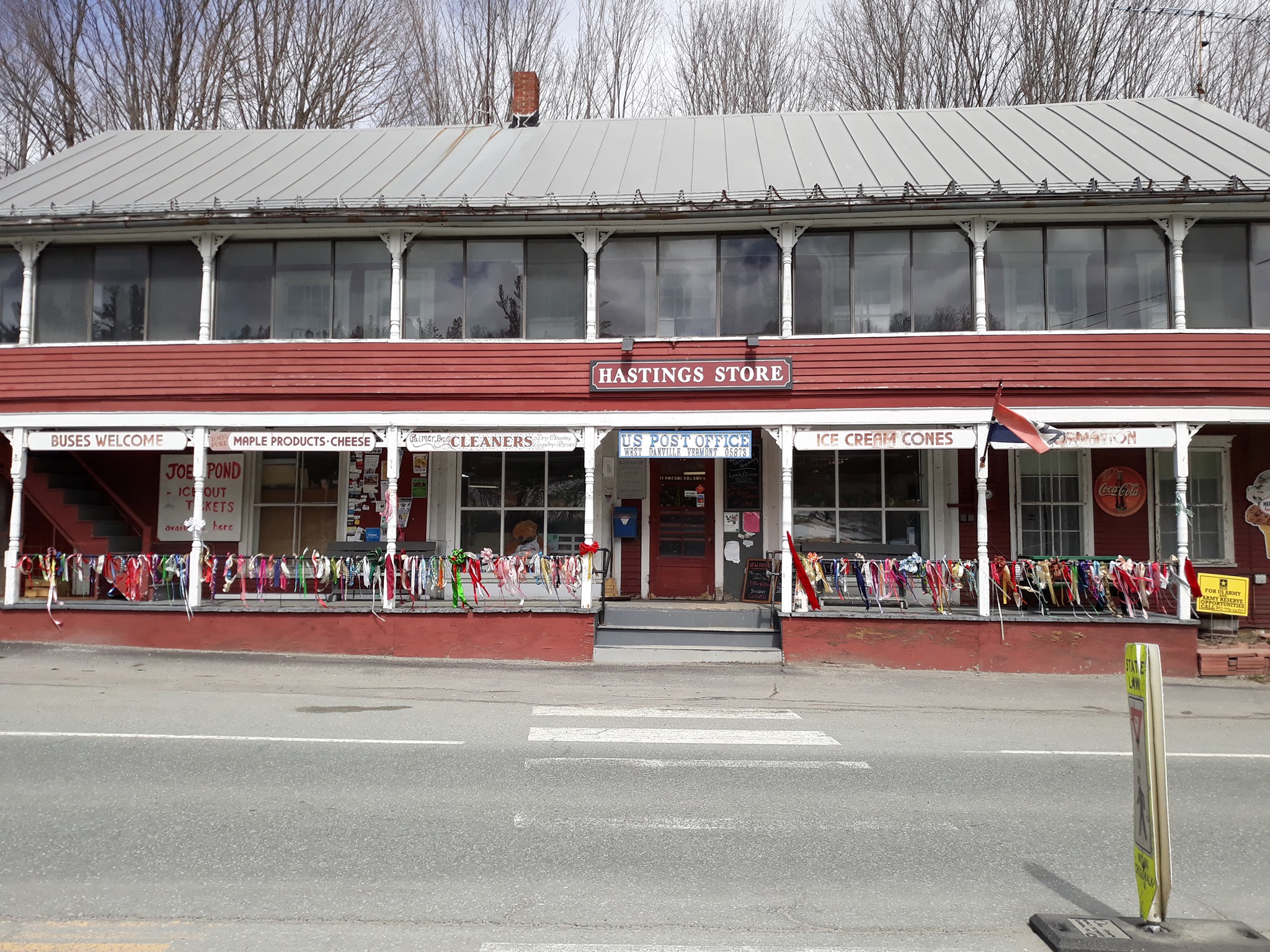 West Barnet Quick Stop
West Barnet, VT
If you're headed to any of the trails around Harvey's Lake, you'll want to grab some grub at the West Barnet Quick Stop. Located just a mile down the road, the quick stop has everything you'll need to keep yourself up and active for the day. Depending on the day they may have everything from subs to pizza's and breakfast burritos. Give them a call if you'd like to do curbside pickup, they're more than happy to accommodate.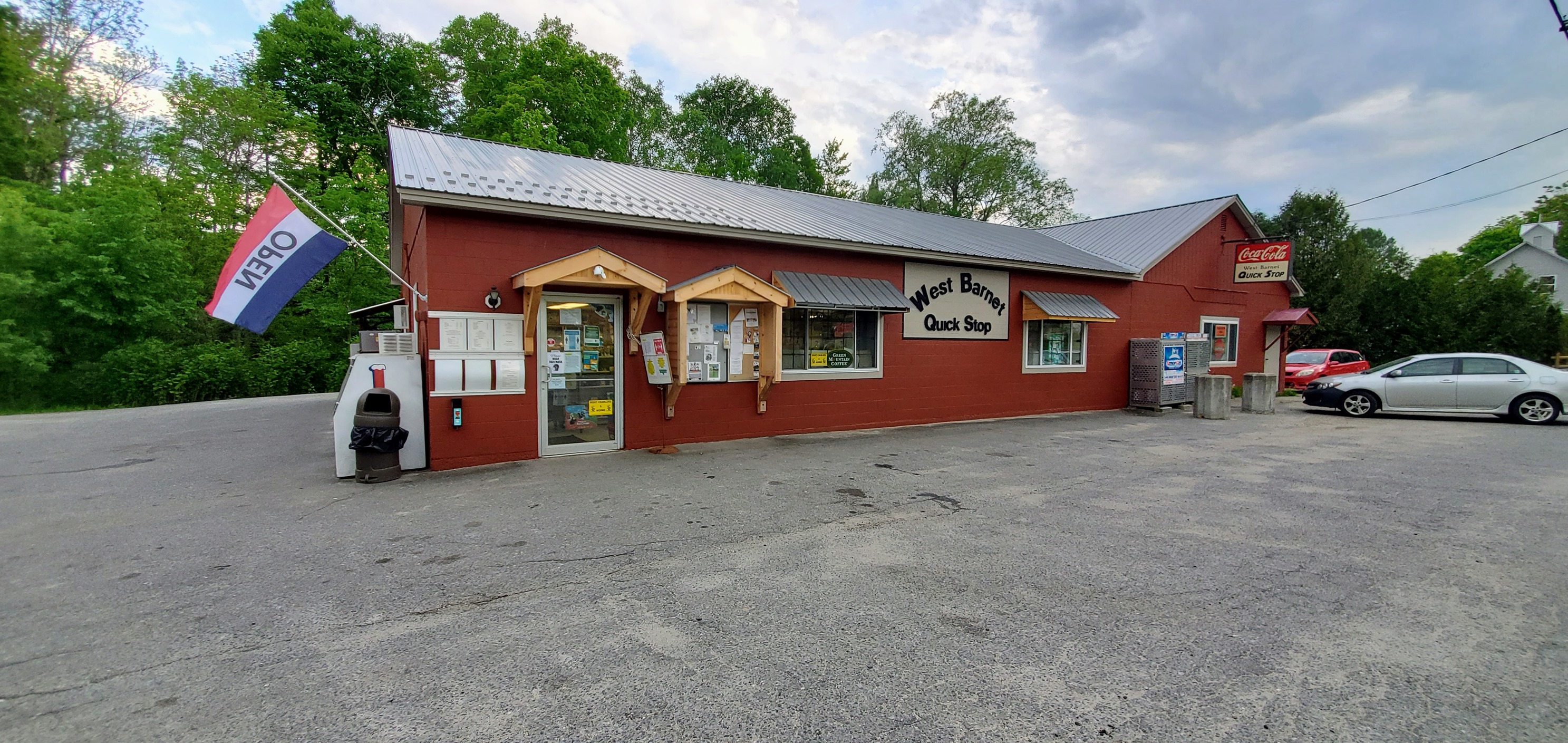 C.P. Dudley Store
East Montpelier, VT
The C.P. Dudley Store is an East Montpelier fixture. Established in 1906 and family owned and operated ever since, the store offers a wide assortment of items and an outstanding deli. The store is located right on the VAST trail system, and sells non-ethanol gas perfect for snow machines. While you're fueling up, stop in to grab a custom deli sandwich, always fresh when you order. The store recently expanded their beer selection, adding a new cooler which they've filled with some of the state's best offerings. You'll also want to check the new Grab and Go section if you're in a hurry to get home after a day on the trails.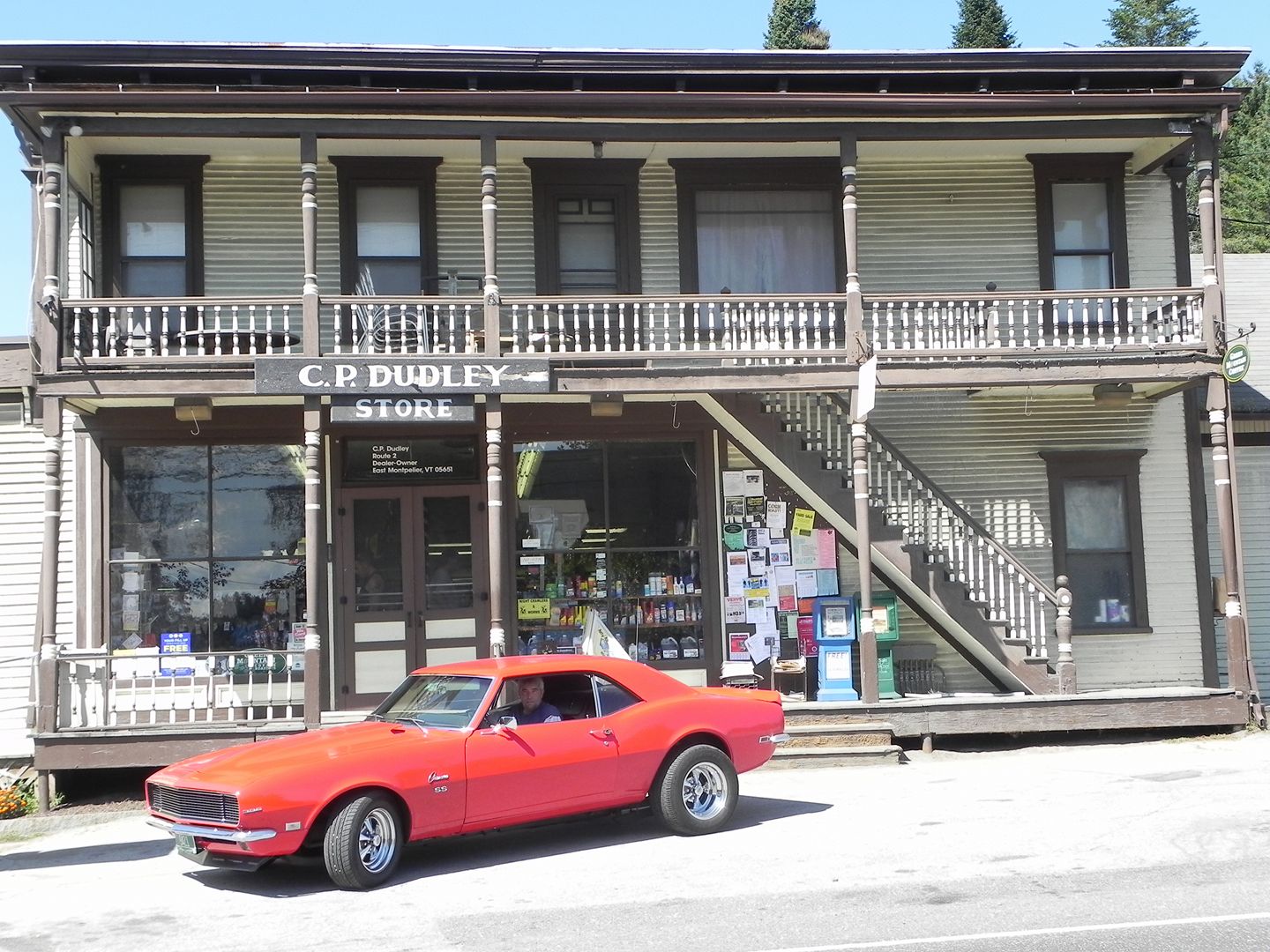 Pump & Pantry
Williamstown, VT
If you're looking to fill the tank before heading out, Pump & Pantry is your spot. For those traversing the VAST network, the Pump and Pantry offers special VP Racing Fuels SLED96 blend. It's a winter sports fuel made specifically for snowmobile use! Once your tank is topped off, grab a soup or sandwich from the deli. The Pump and Pantry has fresh hot meals to go daily.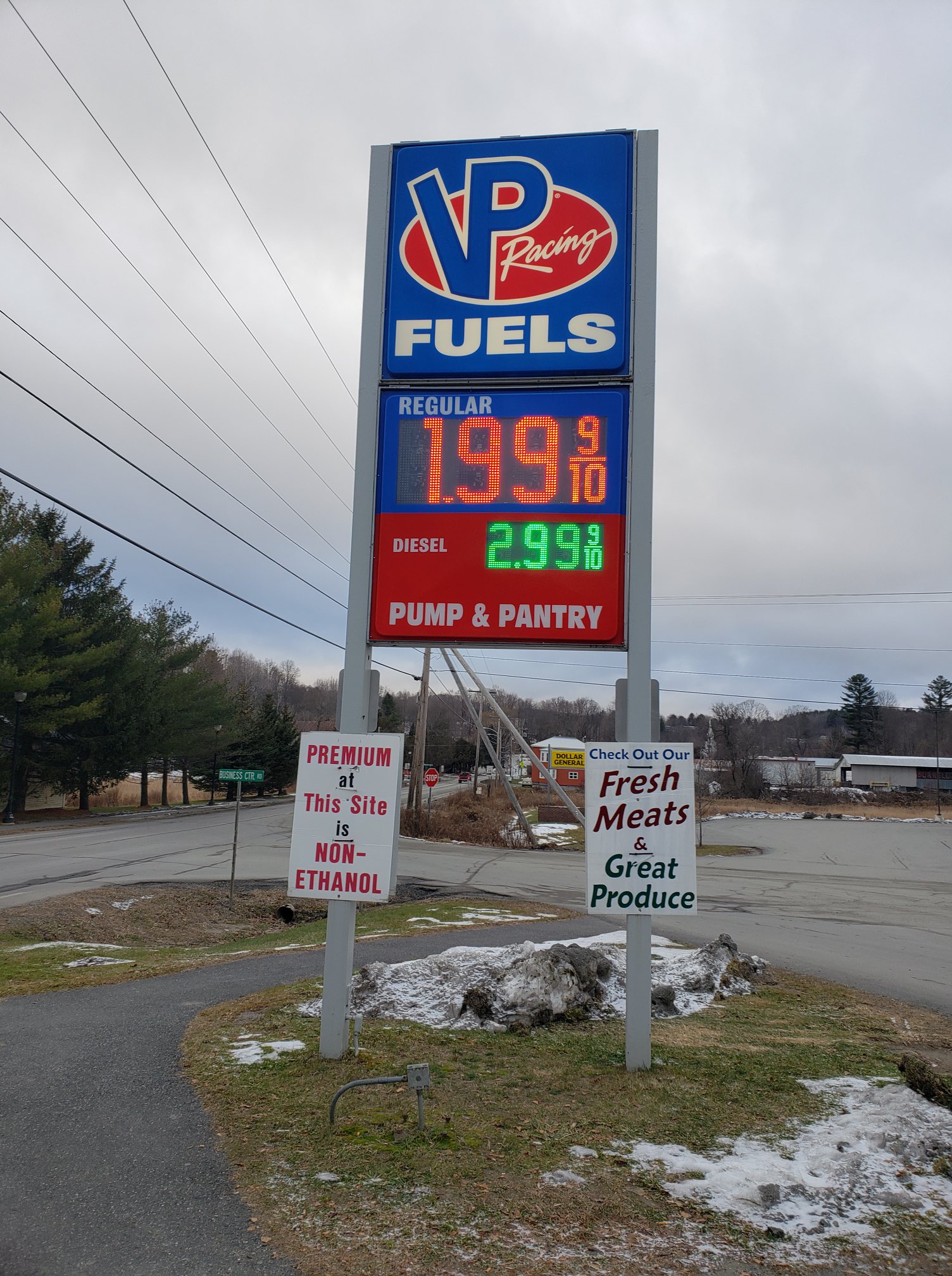 Southern Vermont
Barnard General Store
Barnard, VT
Established in 1832, The Barnard General Store stakes a claim as one of Vermont's oldest general stores. Located on scenic Silver Lake, the store's rustic wood floors, old fashioned lunch counter, and charming wood stove create a setting that you just can't find anywhere else. Barnard General Store has a full service kitchen with breakfast and lunch served daily. Grab a sandwich to go before you spend a day exploring the trails around Barnard.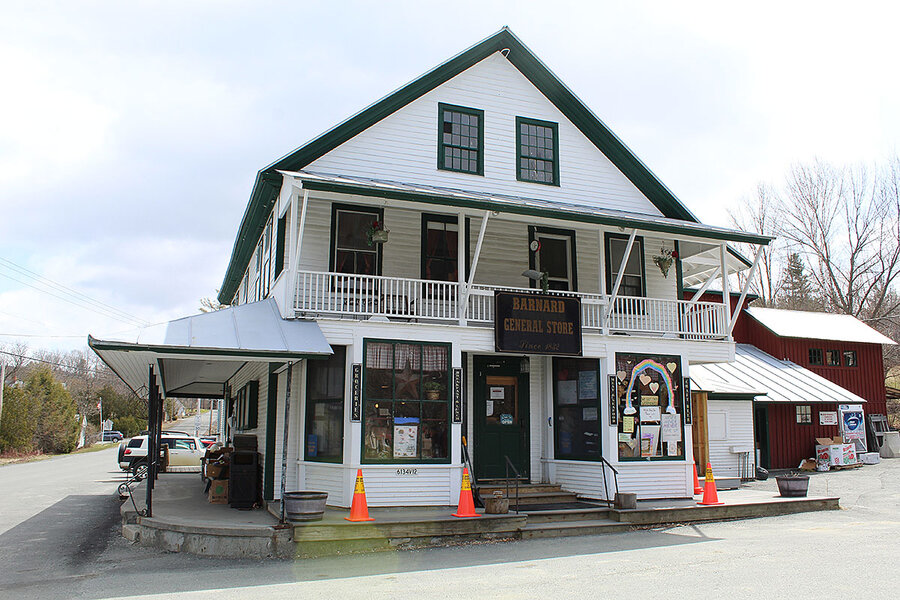 Swiss Farm Market
Pittsfield, VT
The Swiss Farm Market is a hidden gem in Pittsford, right on the VAST system. The store has a focus on fresh and local products. You'll find produce from surrounding farms, fresh home made salads, and sandwiches with some local flavor and ingredients. This stop offers gasoline and diesel for those who need to fuel up for the rest of their run. If you're doing an extended trip on the trails, book a nights stay at the nearby Swiss Farm Inn. Featuring "the world's best breakfast", you'll be well rested and ready to explore when you get up to go the next morning.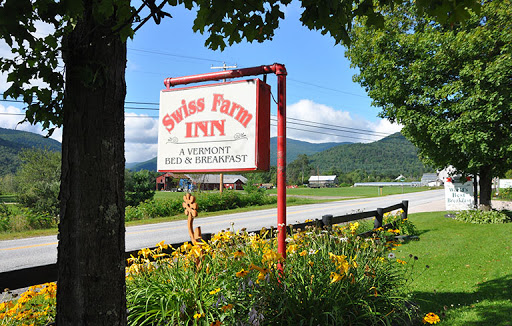 McCullough's Quik Stop
Bethel, VT
McCullough's, serving the people of Bethel and beyond, has been family owned for over 40 years. Opening its doors as a gas station in 1967, it quickly expanded to include a deli and a Vermont Liquor Agency store. McCullough's prides itself on getting to know its customers. People enter as strangers and leave as friends. If you're out on the trails, stop in for a good conversation and a sandwich to go while you fuel up. This location offers Irving fuels if you're in need of a fill up.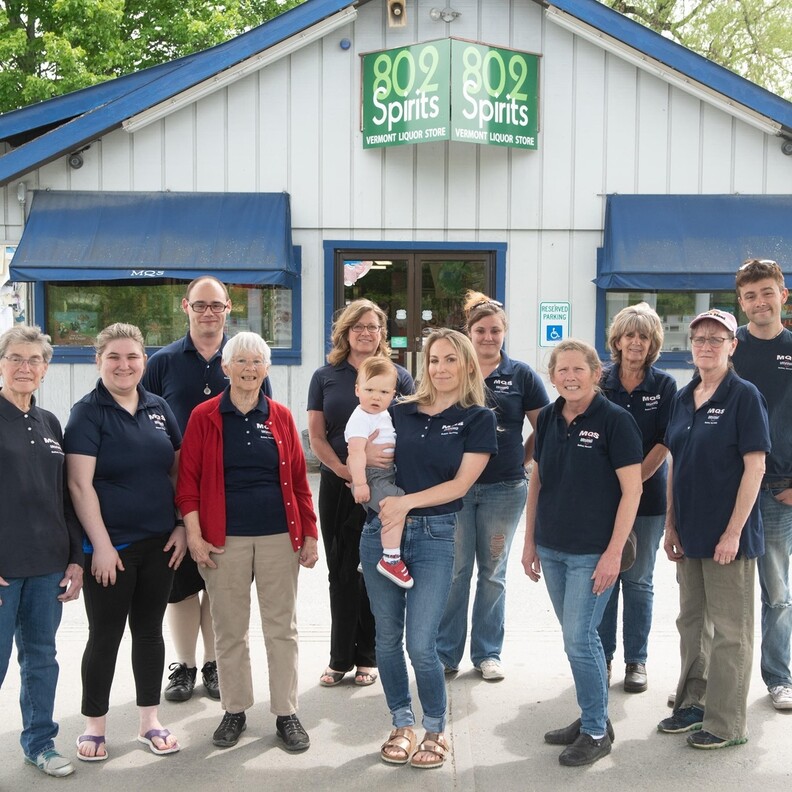 Next Blog Post
Burlington, Vermont is a thriving city with enough unique businesses to fill a month of exploration. Known around the nation for the bustling Church Street Marketplace and the views of Lake Champlain that…