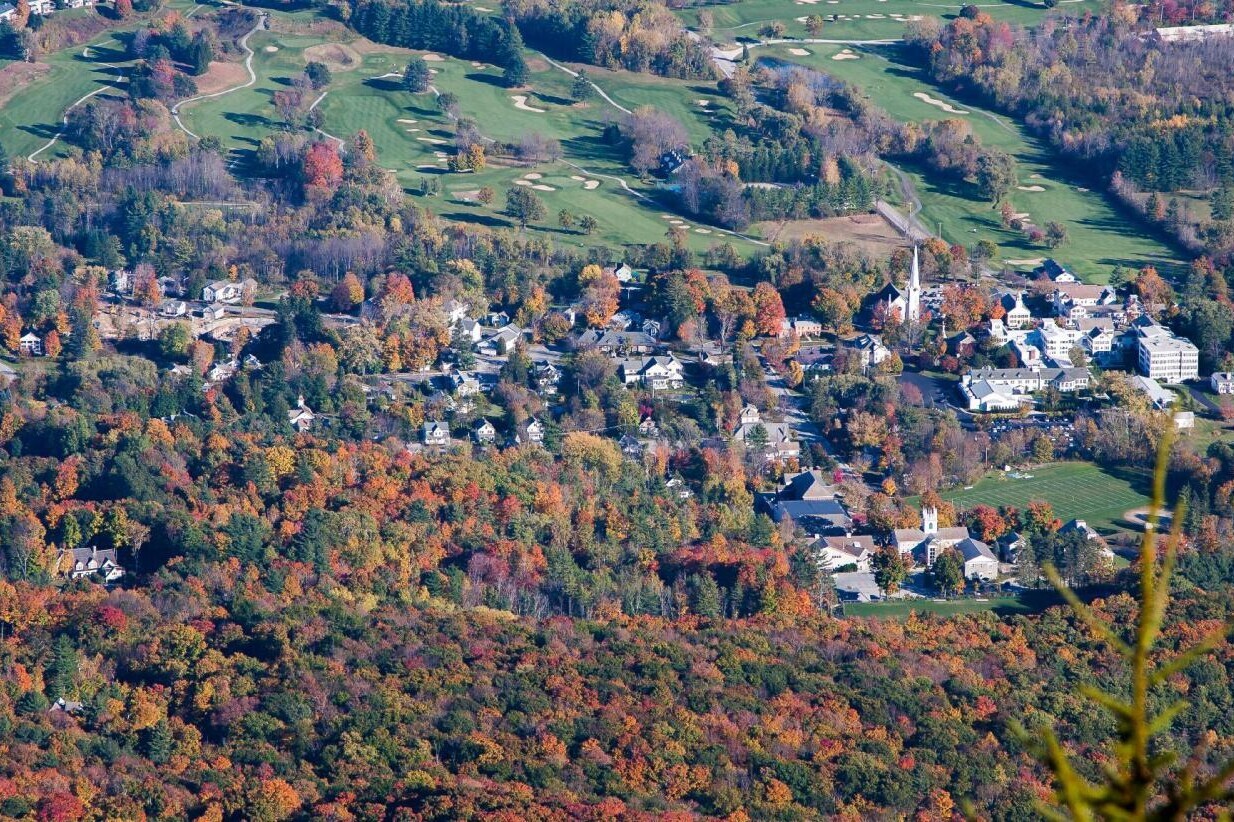 Taking a trip from Manchester to Peru may sound like a long global trek, but here in Vermont we can get it done in a day with some fun stops along the way! Each of the towns below have unique offerings and history to spare. Whether you go from town to town on a single trip or check a few off each weekend you're sure to get a taste of true, downhome Vermont.
Welcome to Wayside
If you've ever taken a tube down the BattenKill River, you've probably floated right past Wayside Country Store. A third generation family run country store, Wayside is known around Vermont for their "box lunches" and friendly service. When you stop in, head straight to Doug's Deli to place your order. Recent renovation delivered the new deli, which is named in memory of Doug Tschorn, long time owner of Wayside, as well as an esteemed member of VRGA and a beloved community leader in Arlington and beyond.
While you're in town, check out the Norman Rockwell Exhibition at The Sugar Shack. Rockwell spent 1939-1953 in Arlington, with many of the town residents modeling for his paintings. While you're there, grab some maple for the family.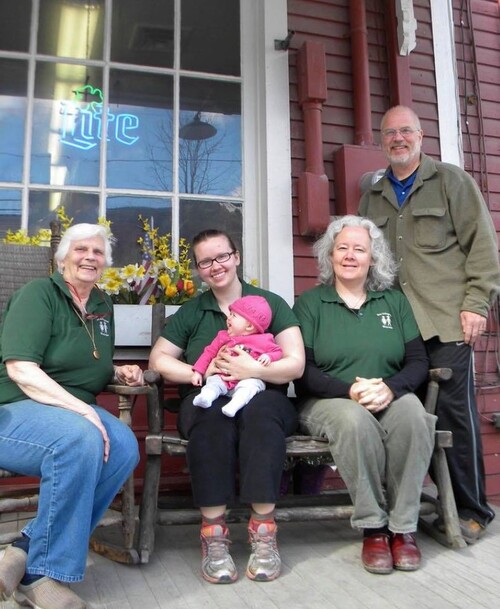 Four Generations of Wayside Family!
Shopping Manchester
As you head north from Arlington, you'll reach Manchester in no time. World famous for the Manchester Designer Outlets, the town also houses one of our favorite independent retailers. Spring & Harbor is a preppy, chic women's clothing boutique with unique pieces curated by two best friends who grew up loving fashion, bright colors and fun accessories. Featuring a coordinated collection of fabulous designers, with the finest fabrics and styles, you can find everything you need to be the belle of any ball.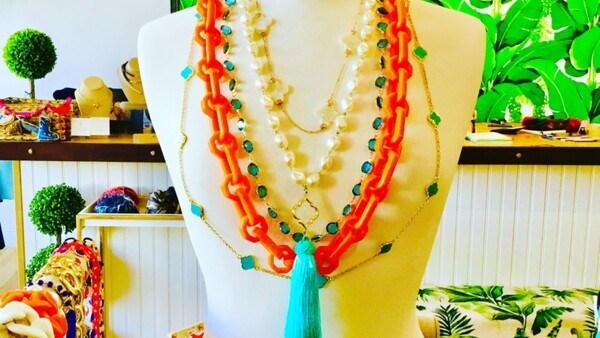 Spring & Harbor
Once you've had your fill of shopping around town, you'll want to pack up the trunk and head east towards the mountains. You're going to Winhall. Don't worry if you can't fit everything you want to do into your first visit, we'll be heading back to Manchester later on this route.
Wonders of Winhall
Nestled snugly at the base of Stratton Mountain, you've probably passed through Winhall on your way to the slopes. If you stopped for gas, snacks or food for the homestead, you most likely shopped at the Winhall Market. Newly renovated, the Winhall Market is a full service country store carrying a wide range of merchandise appropriate for second homeowners and vacation clientele as well as the local community. If you've ever dreamed about moving to the wilds of Vermont, settling down and running the counter at a cozy country store, you may be in luck. As of the time of writing, the Winhall Market is up for sale. Interested parties can give the market a call to be put in touch with the owners.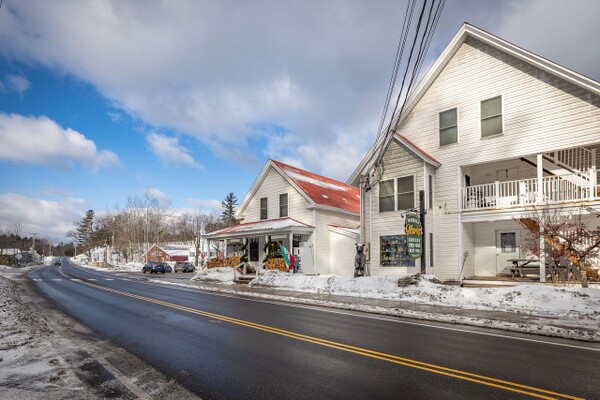 Winhall Market on a sunny winter day
From Jamaica to Peru
Only in Vermont can you go from Jamaica straight to Peru with a single left turn. For this next stretch, you'll go from Winhall down to Jamaica, up through Londonderry to Peru.
In Jamaica lies Hamilton Falls, one of the most enchanting areas of the state! Easy to access and to exit, it's well worth a stop. Once you've taken in all the natural beauty, stop off at D&K's Jamaica Grocery for lunch. They've got local brews, crispy pizza fresh out the oven, daily fried specials, and all the staples. In fact, you may want to head here first, grab something to go, and eat at the falls!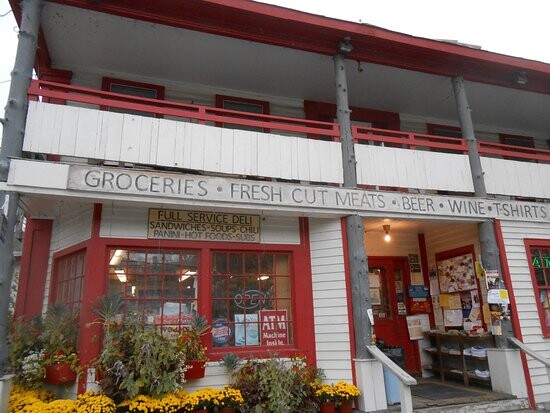 D&K's Jamaica Grocery
Londonderry is the next stop as you make your way up 100 to get to Peru. Londonderry is the home of beautiful Lowell Lake State Park. With various spots to pull off and take in the scenery, make this a lazy drive to maximize your time spent in the area.
Lowell Lake State Park
As you exit Londonderry, take a sharp left onto Route 11. You're headed to Peru. Originally named Bromley, the locals thought a more exotic name might help to draw in settlers... They didn't get so far as renaming the mountain though: if you've ever been to Bromley Mountain you've passed through Peru. While the slopes are a major draw, we love this tiny mountain town for an entirely different reason.
JJ Hapgood General Store and Eatery. Peru native Juliette Britton has made a career of combining her passions, culinary and fine arts, with business. Her dedication to both disciplines shows in the styling and offerings of JJ Hapgood. It's an entirely modern but sufficiently classic General Store. They carry everything you could possibly need, from specialty foods to clothing.You'll probably arrive around lunch time, but you may want to stay for dinner… J.J. Hapgood has some truly delicious offerings on a rotating menu. Breakfast, lunch and dinner are all served fresh daily. If you're really digging the vibes, book the Hapgood guest house and stay a while!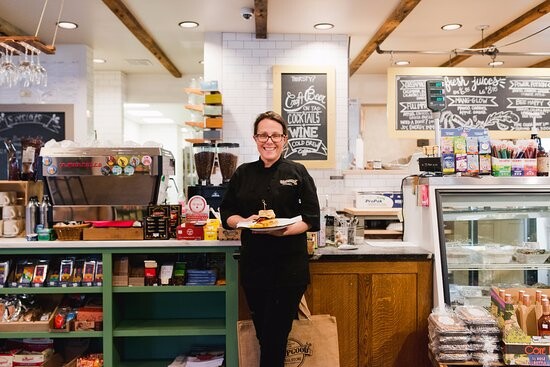 Mt. Tabor Country Store
Once you've done enough exploring in the mountains, get in the car and head back west. You're going to hop on Route 7, headed north…
Shoot Up 7
Route 7 runs up the spine of the state, connecting northern and southern Vermont. As you hop on the road headed to Wallingford, you'll want to slow down as you enter Mt. Tabor. Really make sure you stick to the speed limit. A 2018 study by Vermont Public Radio found that Mount Tabor issued over $2 million in traffic fines since a stretch of US Route 7 was lowered to 45 mph in 1999.
While avoiding a fine is a very good reason to slow your roll, you'll also want to make sure you don't speed by the Mount Tabor Country Store! A centerpiece of the community, with easter basket raffles, giving trees, and more every year, the store strives to bring everyone together and build bridges. Plus they've got a phenomenal deli that serves fresh baked pizza!
Mt. Tabor Country Store
Meat in Wallingford
If you blink driving through Wallingford you might miss it. That would be a real tragedy. Wallingford has one of the most unique businesses in all of Vermont: The Wallingford Locker. A true, traditional, meat locker and the last of its kind in the Green Mountain State. It's one of Vermont's best kept secrets, but let's change that! Known far and wide, the Locker regularly gets customers from Long Island, Boston and beyond who have stopped by every year for decades!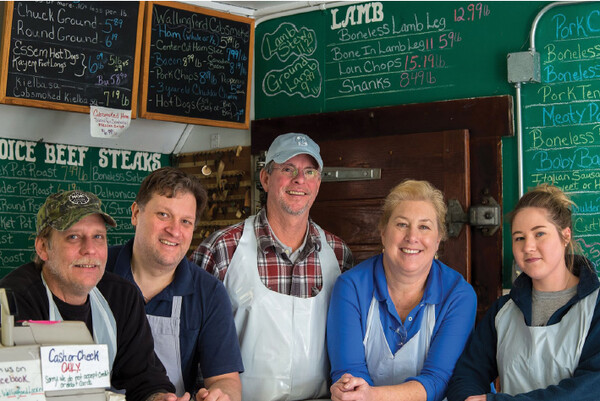 The Wallingford Locker family, left to right: Ron Hier, Shawn Roundy, George Keeler, Holly Keeler, and Alayna Billings
Using only the finest cuts and ingredients, and a huge meat locker, the Wallingford Locker ages its meats on site for a sensational flavor experience. If that wasn't enough, they also do traditional cob smoking for a variety of cuts and creatures. Keep in mind, they're cash or check only and they don't do email. Just stop on by, or give them a ring the old fashioned way.
While you're in Wallingford, check all the crevices and crannies. Legend has it that Spanish prospectors discovered a silver vein in the mountains around the town in the early 1700's. After minting their fill of silver coins for travel, they hid the shaft and headed back to Europe. The shaft has never been found, so if you're feeling adventurous you can ask the locals for tips and set off on your own...
Down through Danby
As you pull out of Wallingford, head west to route 140. We're going to Dorset, by way of Danby. Danby is a small, quintessentially Vermont, town. There isn't a lot to do when it comes to shopping, theater, or the like, but there's plenty when it comes to the wilds of Vermont. Danby has a great cave network to explore (with the proper safety gear of course), and is near enough to Emerald Lake State Park that you should definitely consider a stop. If you swing by in the summer, you may be lucky enough to catch a day of the Danby Olde Country and Bluegrass Festival, an altogether jovial affair born about five years ago now.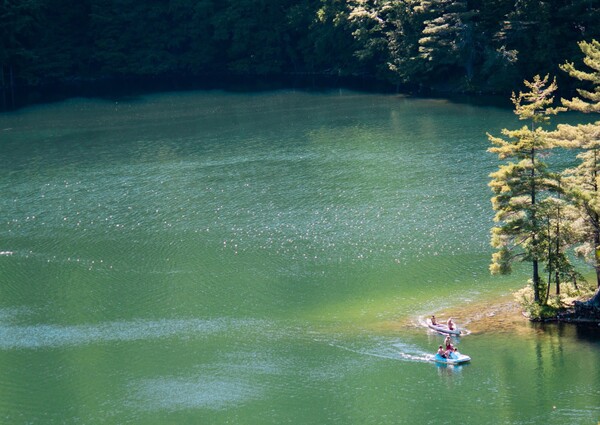 Emerald Lake State Park
Once you have your fill of Danby, continue down 140 until the junction with Route 30 and hop on that heading south. You're on the way to Dorset now.
Discover Dorset
As with many places in Vermont, Dorset is historic. What can we say, it's kind of a Vermont thing... Chartered in 1761, this charming town near the border with New York was the site of the country's first commercial marble quarry, opened in South Dorset by Isaac Underhill in 1785. Marble from the quarry was used in the New York Public Library, Harvard Medical School, and the Montreal Museum of Fine Arts! These days, the quarry is a popular swimming hole worth a visit.
While you're in the area, the JK Adams Kitchen Store has everything you could ever need when outfitting yourself for culinary battle. From cutting to carving, baking and more, JK Adams has been producing high quality kitchen goods in Vermont since 1945. Paying homage to the Vermont values the Cooper family (on their second generation of ownership) has always held dear, all JK Adams products have a lifetime guarantee!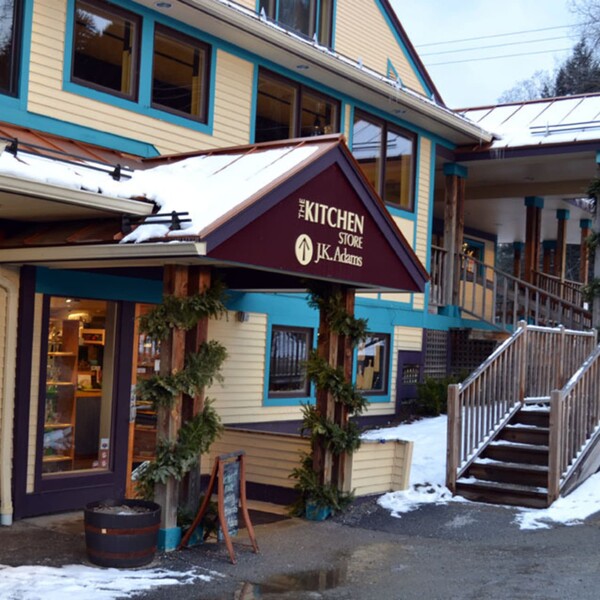 JK Adams Kitchen Store
If you're looking to wander close to the heart of Dorset, you'll want to step through the doors of the Dorset Union Store. Originally opened to the public in 1816, the store looks like it hasn't aged a day in 200 years, minus the electric lights and refrigerated coolers.... Current owners Gretchen and Cindy pride themselves on staying true to the authentic character of a general store. Whether you're looking for souvenirs or sweetener, jam or the occasional jamboree, the "DUS" (as the locals call it) has you covered.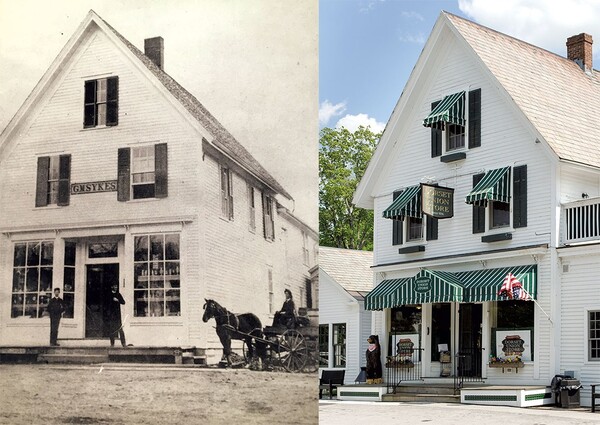 Dorset Union Store circa 1884 and today
The quarry isn't the only "historic" place in town you'll want to stop at. The H.N. Williams Store, an easy stop as you leave Dorset headed to Manchester, has been family owned and operated since 1840. At various times housing a tannery and harness shop, and a cobbler's bench, the store has evolved many times to serve the town it calls home. There have been major renovations over the last few years, adding a set of gas pumps and an entire building with expanded beer coolers, a deli and coffee bar connected to the original store. Modern additions aside, walking through the door you feel the history and charm of a classic Vermont country store immediately.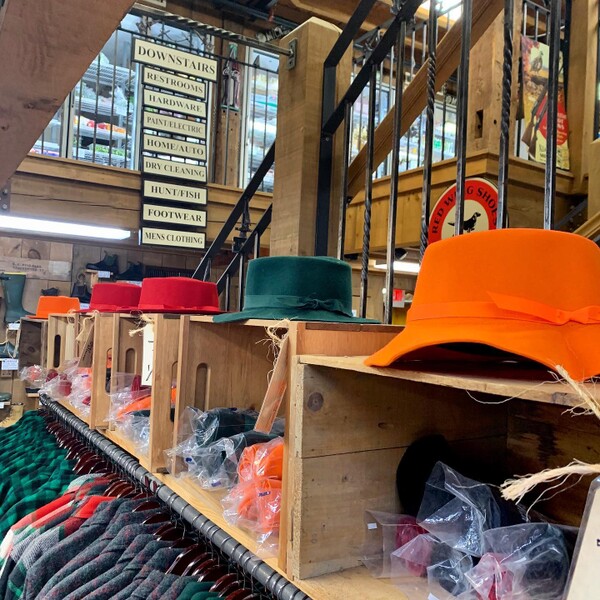 Downstairs at the H.N. Williams Store
From here, it's a straight shot back to Manchester for a second go at the shops or an evening at any of the towns beautiful resorts.
Next Blog Post
There's a time-honored debate going on in Vermont, and it may never end… Walk in to any general store, in any town in Vermont, and ask: "Which country store is the oldest?". You'll be met with a plethora…