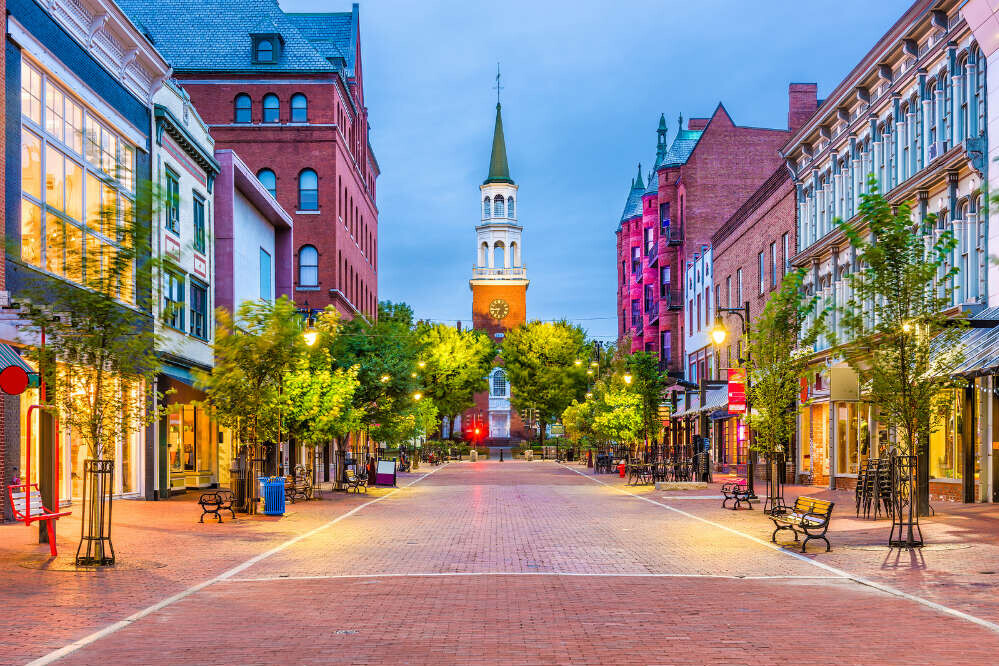 Burlington, Vermont is a thriving city with enough unique businesses to fill a month of exploration. Known around the nation for the bustling Church Street Marketplace and the views of Lake Champlain that abound from around the city. You may be in town to drop off your son or daughter at UVM for the semester, or you may be escaping the hustle and bustle of Boston or NYC for the weekend. Now, with the pandemic, it's a better time than ever for Vermonters to explore our own state as well... Regardless of what brought you here, Burlington has a wealth of shops, restaurants, and places to see that will make your stay a lasting joyous memory.
Below, you'll find some highlights of the Queen City, places we think you should shop, eat, and visit while you're in town. Inevitably, a list like this won't be comprehensive. We encourage you to share your favorite places to visit when you're in town so we can possibly include them in the future!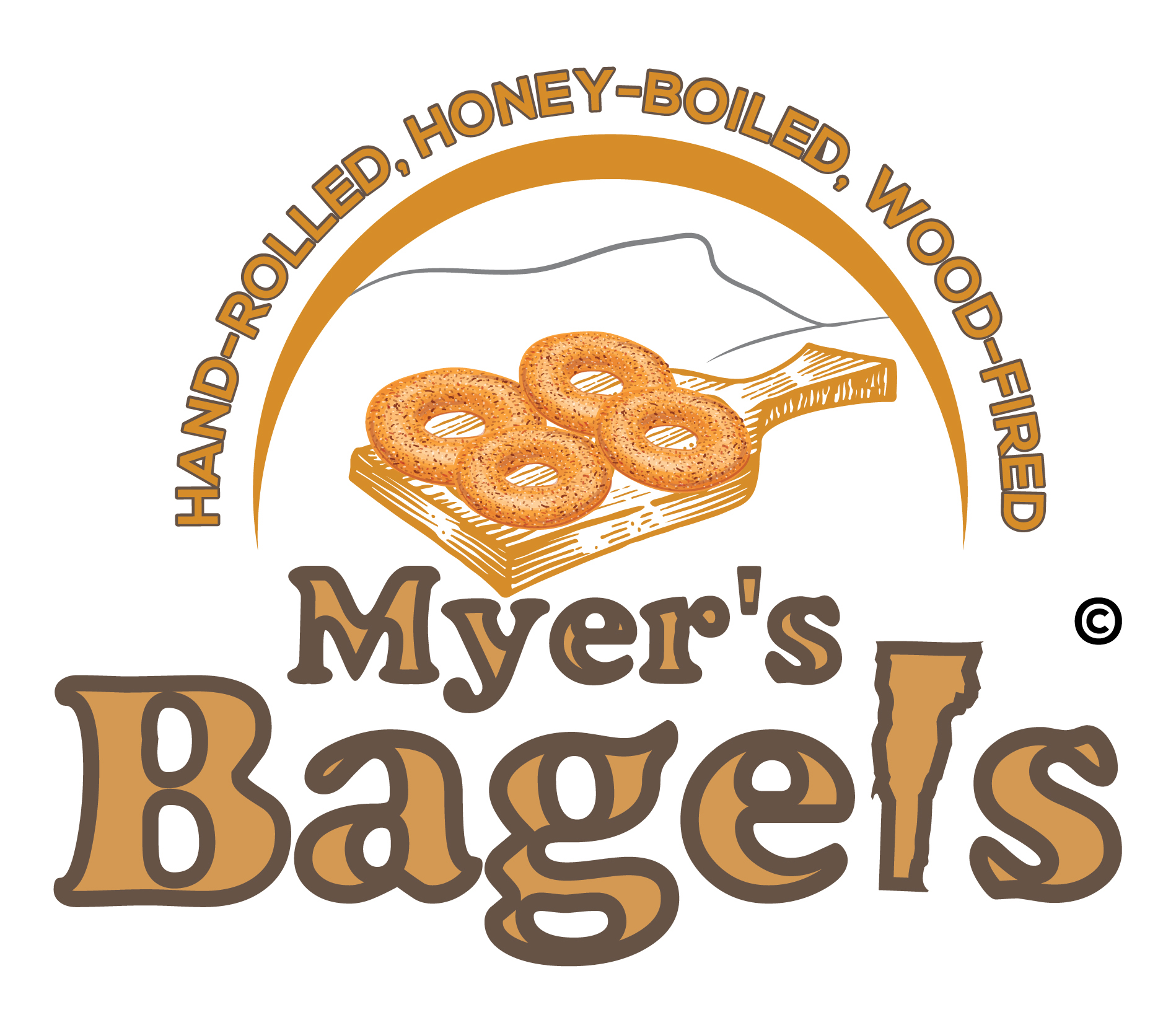 Myer's Bagels is a Burlington breakfast staple. They've been bringing Montreal-style bagels to Burlington since 1996. The key to Myers is the authenticity. The Myers story really starts in 1981, when then 15 year old Lloyd Squires started to study under the tutelage of Myer Lefkowitz. He was an undisputed master of the wood fired Montreal bagel, and he passed his secrets on to Lloyd. Hand rolled, boiled in water with just a touch of honey, and then tossed in a custom made wood fired oven. These are classic bagels made the right way.
Myers isn't just known for their delicious plain bagels, they're also known for the huge variety of bagels on their menu. Whatever you're craving to get your day kicked off, you can find it at Myers. From Montreal seasoned to rainbow and everything in between, if they don't have it you probably don't need it. Of notable mention are their huge assortment of breakfast sandwiches, with a bagel base of course.
You may be thinking you've heard that name before. That's because Myers can also be found in the freezer section of a number of grocers and convenience stores throughout the state. And they deliver! Check them out next time you're looking for something perfect to get a jump on your day.
Three Generations of Homeport Family
Homeport is a third generation family business, with all three still helping out in the store! Frank, Mark and Francois Bouchett all work together to keep the wheels running smoothly in the store. A true lifestyle store, Homeport has four floors worth of interesting and unique products from every corner of the globe picked specifically by the owners. They pride themselves on supporting small producers, so you'll find products from all over the globe that have been handcrafted or made in small batches.
Whether you're looking for the perfect holiday gift, furniture to outfit your new abode, outdoor gear for the weekend to come, or the perfect toy for your favorite niece or nephew, you can find it right here at Homeport. Honorable mention goes to their large selection of "Vermont" products, from tea towels to ornaments and sparkle syrup, which ensure that you can take a little slice of the Green Mountain State with you wherever you happen to roam afterwards.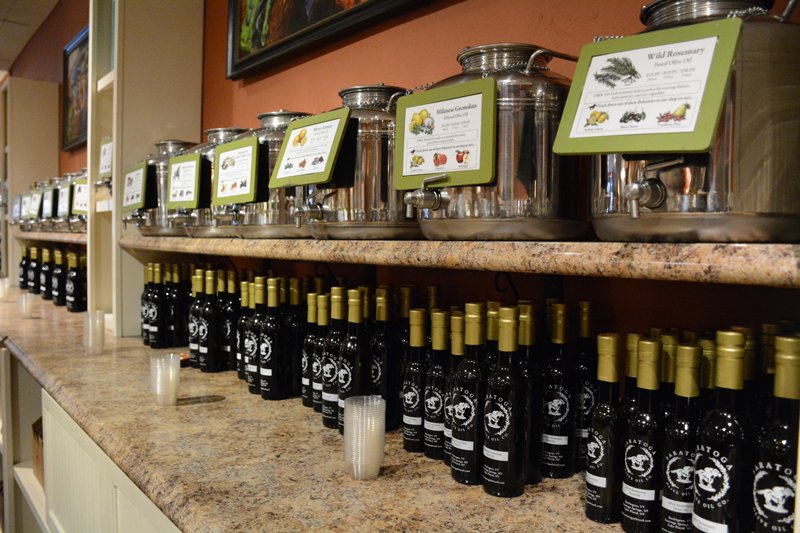 Samples galore in store
Saratoga Olive Oil Co. is a family business, owned and operated by Chad, Barbara and Clint Braidwood. The Braidwood siblings have a background in pharmaceutical research. They studied and tested medications on diseases including; depression, psoriasis, leukemia, lymphoma, brain tumors and many other medical indications. Although some pharmaceutical advancements have helped society immensely, the owners also witnessed an over-dependence on pharmaceutical medications and not enough attention and education on changing one's dietary and lifestyle habits that, in many instances, can yield the same results.
Wanting to be a force for positive change, the Braidwoods established Saratoga Olive Oil Co in 2011 in Saratoga Springs, NY. It was an immediate hit, garnering numerous accolades for both the products they sell and the storefront they operate. What followed was expansion: Lake Placid, NY and Burlington, VT. There may be three stores now, but each one feels like the focus of the Braidwoods.
Stepping into the Burlington store, you'll be amazed by the variety of oils available. From simple favorites like Basil and Tuscan Herb to unique specialties like Portugese Cobrancosa and Australian Hojiblanca, there's something for everyone at Saratoga Olive Oil.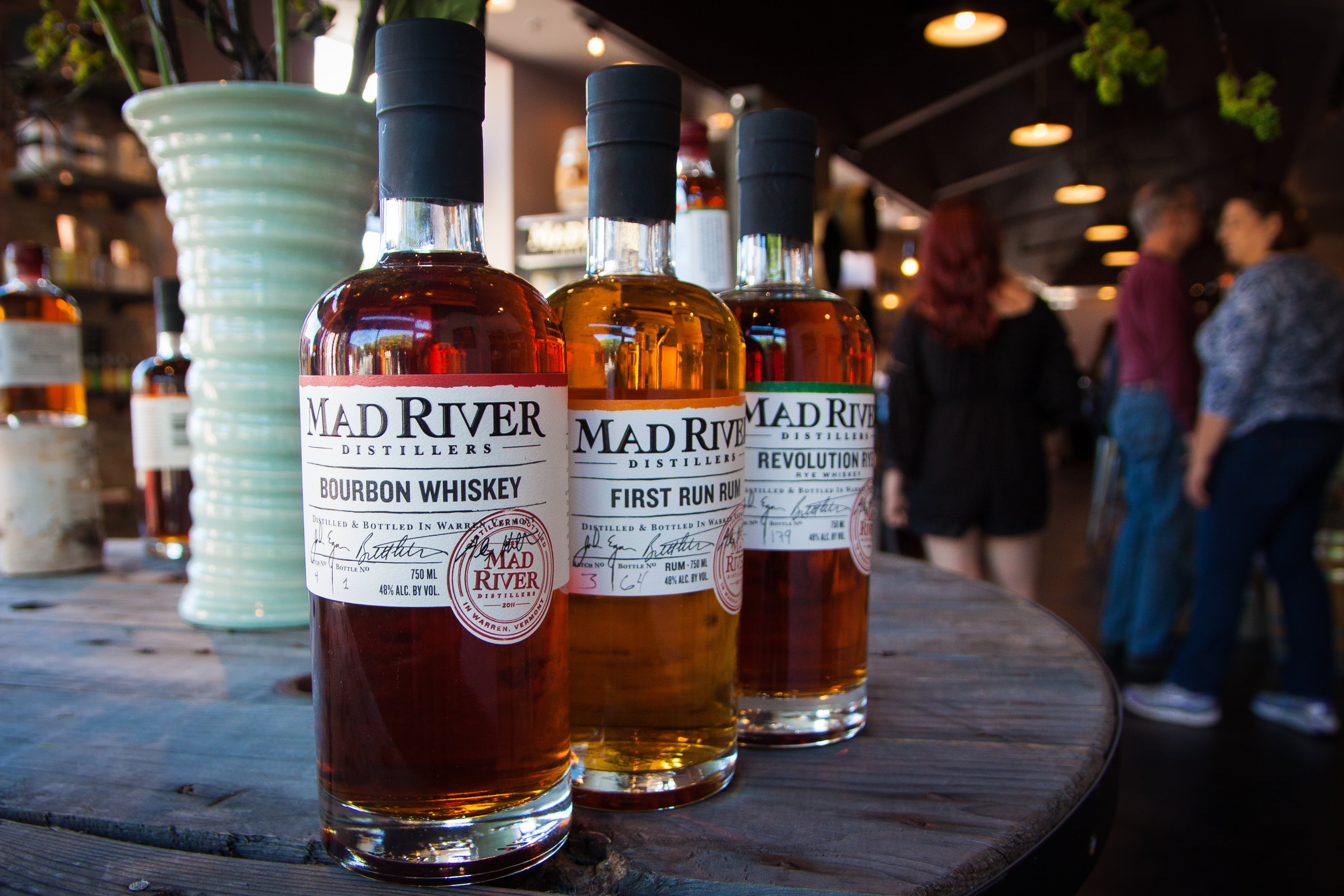 Bottles highlighted for sale in the Burlington Tasting Room
Born in the Mad River Valley, Mad River Distillers have grown up and opened a retail space in Burlington. The Mad River Distillers Tasting Room is a showcase for the brand. You'll find the latest and greatest from Mad River available here, along with some of the friendliest staff around.
While you may not be able to sit at the bar these days, you'll want to check the Tasting Room out still. As you enter, you'll find the retail shop. This continues to operate, offering Mad River merch and bottles of Mad River's finest creation. From Burnt Rock Bourbon to Revolution Rye and Maple Cask Rum, there's something for everyone here. If you aren't much of a straight drinker, grab an old fashioned cocktail set. Prepared cocktails made with Mad River Bourbon, Revolution Rye, and Maple Cask Rum, all you have to do is pour and enjoy.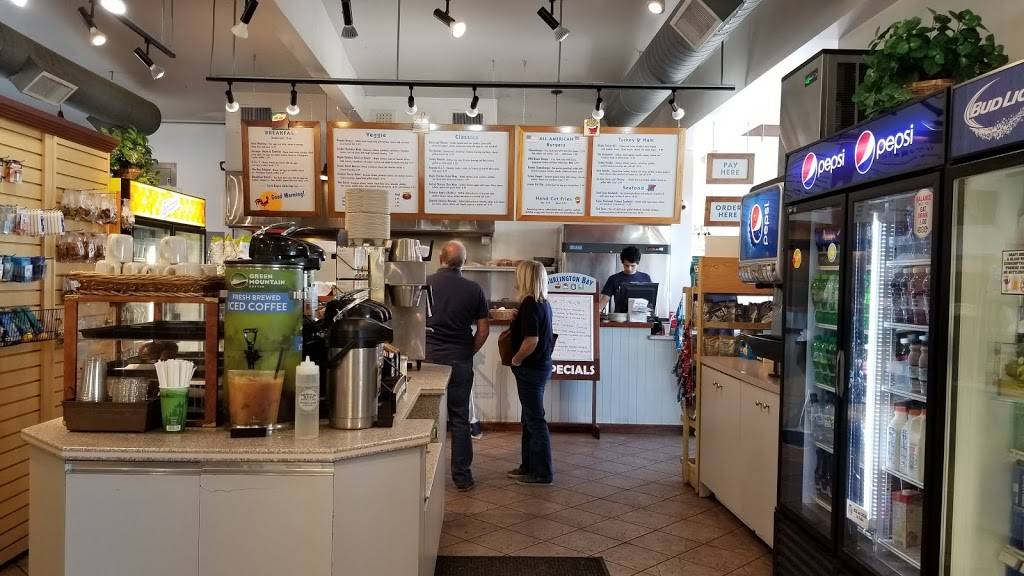 Inside Burlington Bay Market and Cafe
This place is a Burlington staple. Known for its location, wide product offerings, and some phenomenal summer creemees, this market and cafe is also situated nearby several of Burlington's major hotels. If you're in town for a quick stay, odds are you're not too far from the Burlington Bay Market.
We'd be remiss not to mention one of our favorite parts of the market: summer creemees! With an exterior creemee window, you can walk right up to the market and grab a cone to go. We recommend maple, it's a best seller for a reason. They have outdoor seating with a beautiful view of the lake.
As we approach the winter months, start the day off strong with some Green Mountain Coffee and a view of the lake at first light. Stop in and grab something hot from the cafe if you need a change of location for lunch. Classic Clam Chowder or a warm grinder can perk up any cloudy day.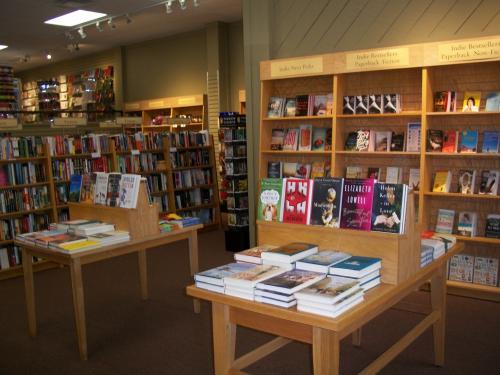 Phoenix Books has been a Burlington book lovers go to for as long as anyone can remember. If you're looking for the best local authors, look no further. Phoenix prides itself on supporting the local economy, and carries a range of local products as well as local authors in store. With a professional staff of self titled "booksellers", the experience and expertise run deep. You'll want to consider joining the Phoenix Book Club if you're a frequent shopper, membership is $30 and offers huge savings year round. With 20% off every book, every day, including most special orders this membership pays for itself in no time. The best part? It works for all members of your household!
Not only is this a book store, it's a publisher as well! The Onion River Press is a small, locally owned, independent, print on demand publisher based out of Phoenix Books. Their mission is to provide local authors with a high quality, author-guided alternative to other self-publishing platforms. Offering a variety of packages depending on what you're looking to get out of publishing, all options will come with a helping hand from Phoenix to guide you through the process.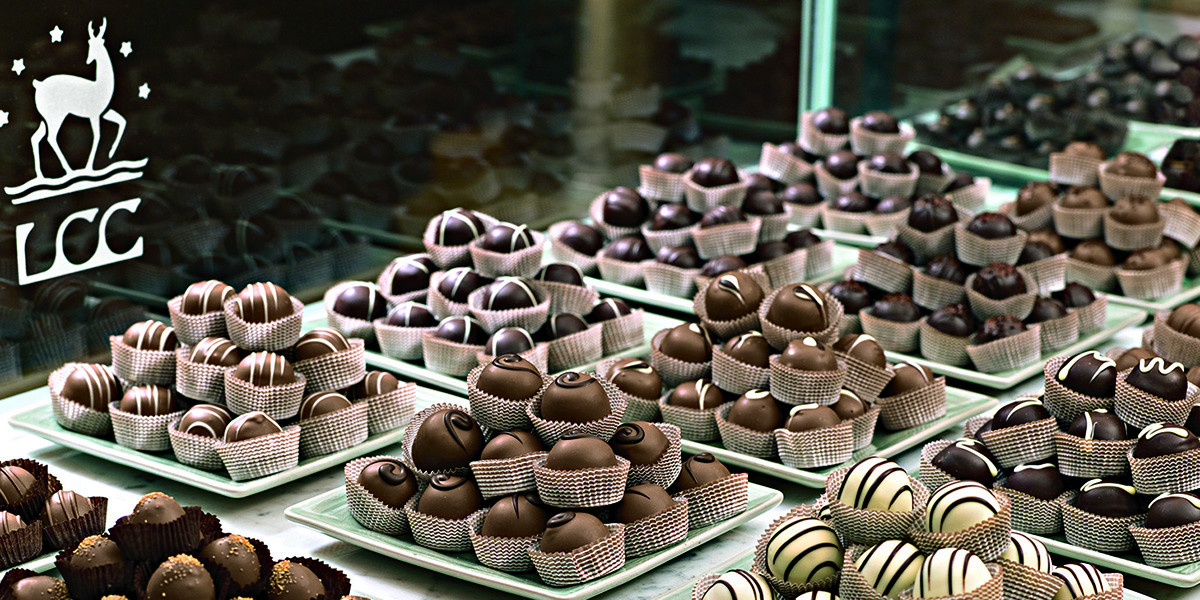 An assortment of Lake Champlain Chocolates Truffles
A certified B Corp (a corporation committed to societal good) and a family business, it doesn't get much more Vermont than that. It all started with a desire to do better. That was 1983, in the kitchen of the Ice House Restaurant, where Jim Lampman and his pastry chef cooked up what would become Lake Champlain Chocolates in a bid to improve on the "fancy chocolates" that Jim normally got for Ice House staff. Sensing a great product in those original batches, Lampman took the leap and formed a chocolate company!
As time went on, the operation grew. Lake Champlain Chocolates now has multiple production and retail locations around the state. The most important for the reader? Right on church street, in the beating heart of downtown Burlington. The Church street location offers everything you could need, from full size bars, to samples and pick your own. You can try a variety of LCC products to find your favorite, and even grab a gift bundle for those back at home.
Next Blog Post
Sub, grinder, foot long… Many names, but all one image. A huge slice of bread, packed with condiments, vegetables, meat, and cheese. Sometimes served hot, sometimes cold. Always satisfying and unique to…