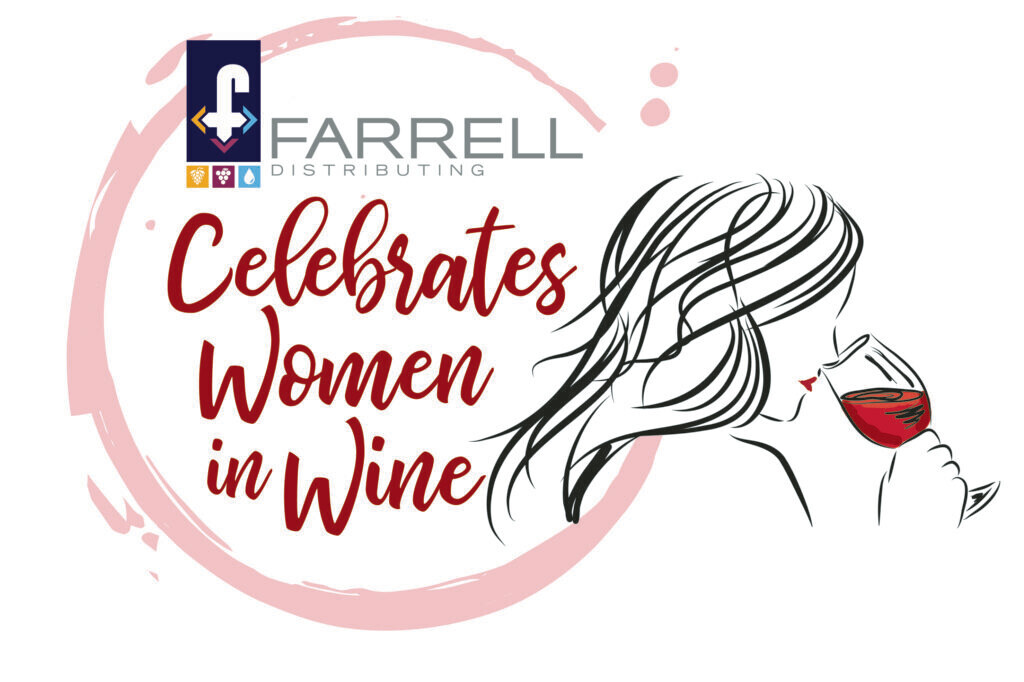 Throughout 2021, Farrell Distributing will be celebrating the amazing work, and dedication of women in wine from our portfolio. Our mission is clear: promote, educate, and celebrate these women who make our wine portfolio so special. As the Wine Women so accurately state: "we will be supporting and loudly amplifying the talents of women working in this industry." – Ryan Chaffin Farrell Distributing
Today we are proud to say hello to J Vineyards & Winery Winemaker, Nicole Hitchcock.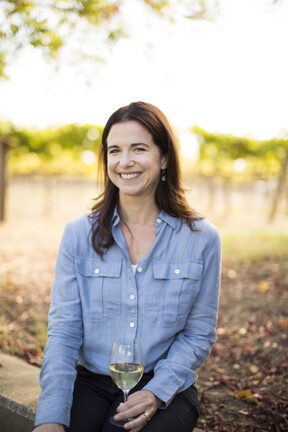 "Located in the Russian River Valley and Sonoma County. Diverse soils and cool, coastal micro-climates create unique growing conditions to maximize flavor and expression. J Vineyards & Winery are true stewards of the land, tending to cool-climate grape varieties that offer fruit forward flavors and a crisp natural acidity." - https://www.jwine.com/
Born and raised in Carmel, California, Nicole Hitchcock first discovered her passion for wine while working alongside well-respected sommeliers in restaurants. Nicole began studies at the University of California at Davis. She earned a degree in Viticulture and Enology and a minor in the Italian language, a combination that enabled her to work at an agriturismo in Todi, Umbria for a summer.
"Wine is like a universal language. It can transcend physical and cultural boundaries, and ultimately brings people together," Nicole explains. "From early on, I was enamored by all parts of the industry and process — the journey from vine to glass, the varying tastes and the cultural aspects." - Nicole Hitchcock
Nicole returned to the hands-on side of wine in 2004 when she traveled to Western Australia for a harvest internship at Houghton Winery. Back in the U.S., Nicole took a role as a winemaker in Northern California for E. & J. Gallo Winery, eventually working alongside third-generation winemaker Gina Gallo crafting Chardonnay. In 2015, Nicole earned an MBA from the Wine Business Institute at Sonoma State University, gaining an academic perspective on the business of the wine industry as well as how it will evolve in the future.
Today, Nicole is the head winemaker at J Vineyards & Winery, where she oversees all aspects of winemaking, from the cellar to the laboratory. Nicole's passion for winemaking continues to grow as she crafts world-class sparkling and varietal wines from cool-climate fruit grown in the renowned Russian River Valley and Sonoma County.
Nicole enjoys gardening, traveling, cooking, yoga and learning as much as she can about wine.
"Nicole has an open invitation to join us in Vermont for some quality time enjoying the Green Mountains. I'm very confident she will feel right at home mingling with our local chefs, culinary professionals, and farmers with her love of wine, and cooking." – Ryan Chaffin Farrell Distributing
Be on the lookout for J Vineyards & Winery sparkling and varietal wines across the state, and please reach out to our crew here at Farrell to learn more about how you can join in the Women in Wine celebration.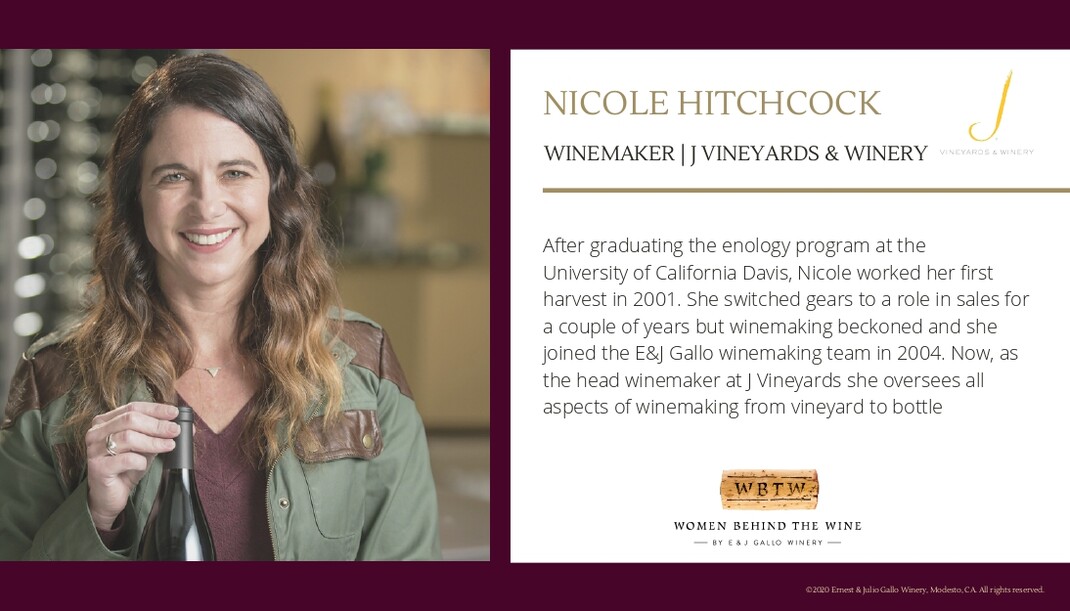 Next Blog Post
2021 marks the 10th Anniversary for Botanica Florals, located at 10 State Street in downtown Montpelier. The shop is owned and operated by native Vermonters, sisters, Sonja Grahn and Sarah McAllister.