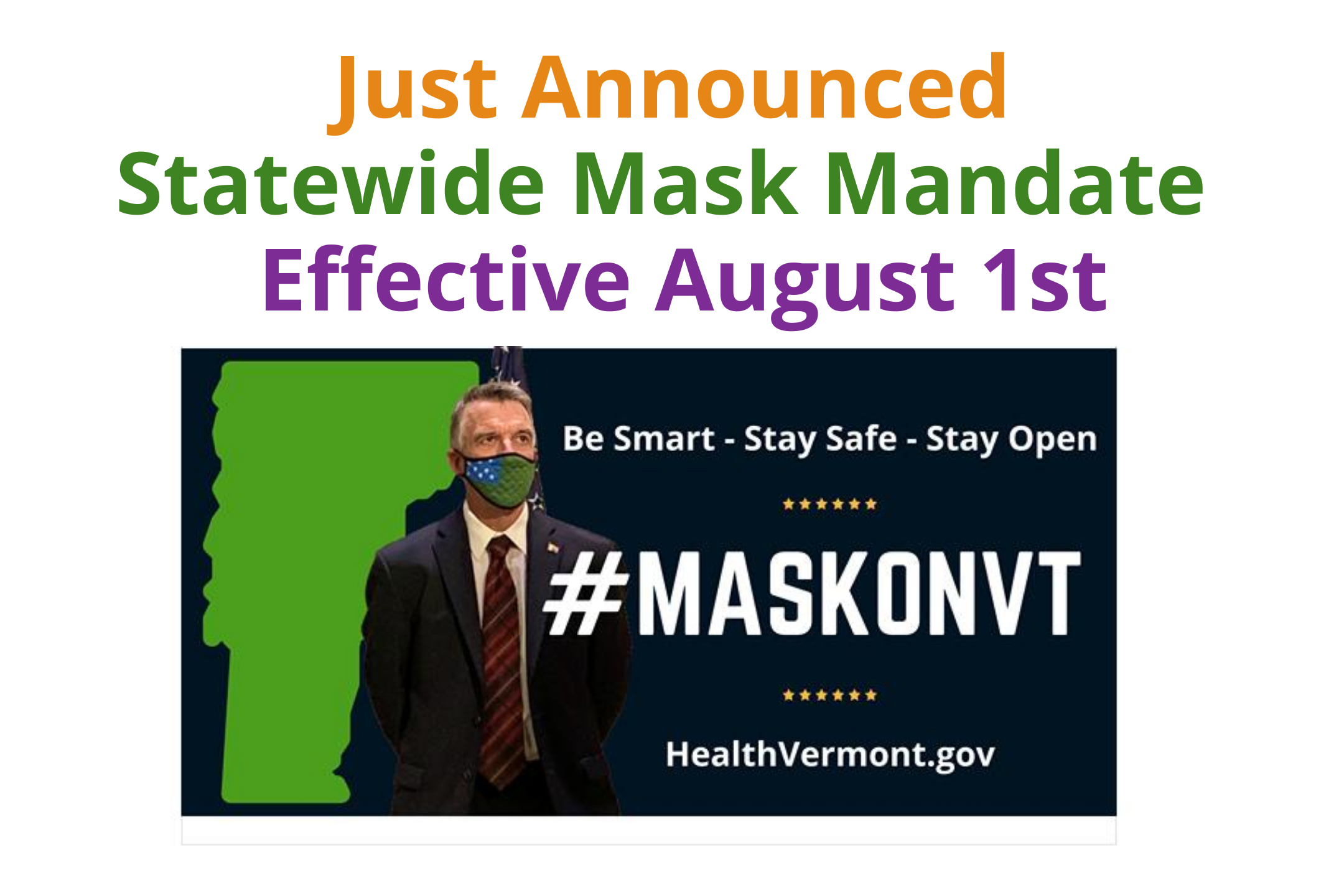 Governor Phil Scott this morning announced that effective August 1st masks will be required to be worn inside public places and outside if it is not possible to practice social distancing. This requirement will apply to everyone over the age of 2 years, except when eating, drinking, exercising or participating in strenuous activity. Additionally, those with medical reasons not to wear a mask will also be exempt; no written documentation will be required in order to preserve the medical privacy of individuals.

The Governor explained that "right now we have fewer cases than any other state…but we need to be sure we're protecting the gains we've made." He shared concerns that enforcement can be difficult but that the State will continue with education and guidance as well as provide signage and other assets to help businesses communicate the need to wear masks. (Find link to signage and other communications below)
VRGA strongly encourages members to:
Print or request signage and post it at the front door and in conspicuous places around your business
Post the mandate on your social media to alert customers of the changes
Communicate this mandate to your employees and customers as soon, and as often, as possible to alleviate any confrontations or uncomfortable situations.

The Agency of Commerce and Community Development will provide guidance on its website once it is completed. VRGA will monitor this site and remain in contact with the Agency. We will share guidance as soon as it is available.
Next Blog Post
Homemade items from over 70 artisans throughout this beautiful state of Vermont! By purchasing an item from this storefront you are supporting a hardworking individual who puts all of their love into their work. They look forward to sharing this with you.