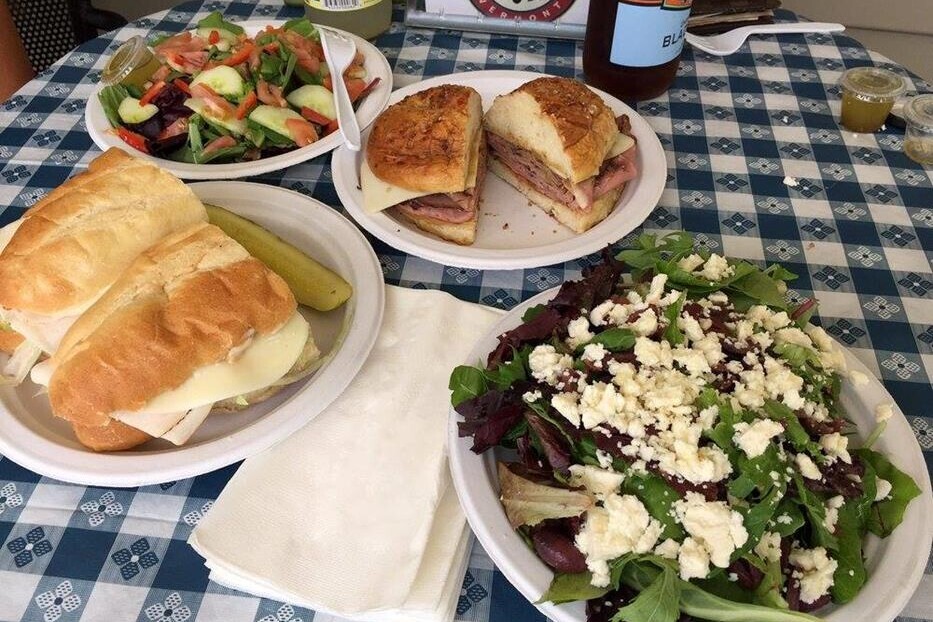 Sub, grinder, foot long… Many names, but all one image. A huge slice of bread, packed with condiments, vegetables, meat, and cheese. Sometimes served hot, sometimes cold. Always satisfying and unique to the place it comes from. But where to go? So many spots offer superb sandwiches. The best grinder in the state? We can't answer that. What can we do? Offer some choice locations that you should add to your lunch list!
(We can't cover everyone here, so let us know who we missed and why they're awesome; we'll try to fit them in next time!)
Established in 1832, The Barnard General Store stakes a claim as one of Vermont's oldest general stores. Located on scenic Silver Lake, the store's rustic wood floors, old fashioned lunch counter, and charming wood stove create a setting that you just can't find anywhere else. Barnard General Store has a full service kitchen with breakfast and lunch served daily. Grab a sandwich to go and stake a claim to a picnic table outside.
6134 VT-12, Woodstock, VT 05091
Our choice: The Sinclair; grilled pastrami, melted provolone, and garlic butter on a Ciabatta roll.

Lunch special at Barnard General Store
This one is a hidden gem, located just past the train tracks in Essex Junction. Since 1992 the Martone family has been dishing up sandwiches bigger than most people's heads. Packed to the gills, the market has a reputation for providing two meals with each purchase. One half for dinner and the next for lunch the following day. Also offering fresh baked goods, homemade soups, salads and butchered meats, the market is a one stop shop for a satisfying meal.
14 Main Street, Essex Junction, VT 05452
Our choice: Benny; roast beef, onions and american cheese - served hot!

Martone's Market
The Hindquarter has a rotating menu, and there's always something interesting on it. Although not the traditional "grinders" that the other spots on this list provide, we had to mention them due to the delicious and exploratory offerings they whip up weekly. Whether it's a whole belly clam roll with fresh house made bread, pork schnitzel sandwich, chickpea fritter, or the beloved Vermont blend grilled cheese, you'll always find something that tickles your fancy and takes you on a journey. Nine times out of ten they'll use local meats, cheeses and vegetables too! The deli butchers and bakes almost everything they use in house, and there's a full meat case for steaks, burgers and more.
2177 Main Road Huntington, VT 05462 (inside Beaudry's Store)
Our choice: Turkey Melt; cheddar, marinated carmen peppers, Calabrian chili aioli, sourdough

Tomahawk ribeye right out of the meat case at The Hindquarter
A proud purveyor of Boar's Head meat and cheese, the Elm Street Market and Deli has crafted some truly phenomenal combos. Offering hot paninis and cold sandwiches with a daily special, you'll always find something you can chow down on. We think this recent review from their facebook page really puts it best: "Excellent customer service, incredible sandwich ( the Maplelicious!) and dog friendly! Sat outside on a beautiful day and they even brought my pup a biscuit!". That's what you get at ESM; not just a mouth watering combination of the finest meats, cheeses and condiments to ever grace your taste buds, but service with a smile and the feeling that you're part of the family. And that includes fido!
251 Elm St, Bennington, VT 05201
Our choice: The Mayor Mark; OvenGold Roasted Turkey, Lacey Swiss Cheese, Crispy Bacon, Shredded Iceberg Lettuce, Tomatoes, Avocado Spread & Mayonnaise on Toasted White Bread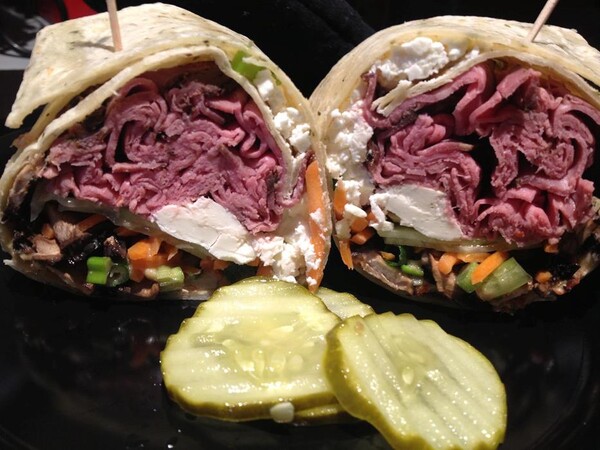 Fresh made wrap at Elm Street Market
The Kountry Kart Deli story began in 1989 on Church Street Burlington, Vermont during the coldest winter on record. Founder Mike Williams manned a small food cart selling 30-40 sandwiches a day, in temperatures so bitter that the vegetables on his cart froze. Mike stuck with it, and after years of success he moved to a permanent location on Main Street!
Located right next to the Flynn theater in downtown Burlington, you may have grabbed a good old fashioned grinder here before sauntering off to the Russian Ballet or MacBeth. Of course, no special occasion is needed to pop in and grab a grinder. If you're vegetarian, this is the spot for you. House made falafel and hummus are delicious additions to any no meat option. Kountry Kart is an all day affair, offering breakfast, lunch and late night options, the latter making it one of the local favorites for UVM students.
155 Main St, Burlington, VT, 05401
Our choice: Steak N' Bacon; Grilled shaved steak and bacon served with American cheese and mayo

Kountry Kart Deli "Lunchbox" to go meal
Junction Store and Deli is exactly what the name implies. A junction, a meeting place, for everyone in Brandon (and beyond) to chat, shop and spend some time together. At the Junction, you get a classic made to order grinder at prices that are out of this world. Where else can you still get a chicken, bacon, ranch sub for $4.99?
While Junction does have some special combos put together, the real star of the show is the made to order sandwiches. Packed full (just look at the italian grinder below!), made to the customers specs, and using only high quality ingredients, you get a down home, classic Vermont grinder just like your dad and his dad before him would bite into. We love that Junction Store and Deli is continuing a Vermont tradition: no nonsense, packed to the gills grinders just like they should be.
2265 Forest Dale Rd, Brandon, VT, 05733
Our choice: made to order; turkey, cabot cheddar, lettuce, tomato, mayo
Menu info: Call (802) 247-3794 for all options

Made to order italian grinder at Junction Store and Deli
The owners of The Mill Market and Deli, Jim McCarthy and Antonia Cavalier, believe that sustainably sourced and delicious food don't have to be mutually exclusive. Having worked at The Inn & Restaurant at Shelburne Farms for over a decade, Jim had the opportunity to see this fist hand. As their executive chef, he created menus from food that was grown and raised directly on Shelburne's 1,400 acre farm.
With a background like that, you shouldn't be surprised to hear that The Mill has some truly creative options when it comes to the deli. Not necessarily the "grinders" of other stores on this list, these are artisan sandwiches created with high quality local ingredients and a focus on the experience of eating. What do things taste and feel like when combined? Those are the questions that go into making their menu. Has it paid off? Absolutely. You can feel the dedication and thought that went into the creation of menu items like the "Mock Eel Wrap" and the "Cider Mill" as you make that bite. We recommend stopping by as soon as you can.
1580 Dorset St. So. Burlington, VT, 05403
Our choice: Turkey Bacon Jam; House roasted Misty Knoll turkey, bacon jam, provolone cheese, lettuce, tomato, red onion, & sage aioli on O-Bread Sesame Wheat.

The Mill Market and Deli
If you're in the islands, you'd be remiss not to stop at Keeler's Bay. Located on South Hero, you'll find everything you need for your day on the water. A full service grocery store, Vermont liquor location, and made to order deli, Keeler's Bay has been piling ingredients high for Vermonters on the go since 1974.
You'll find breakfast and lunch offered here, with soups, salads, pizza and hot dogs to complement the made to order items. Whether you want a panini, a grinder or a kaiser roll (made in house), you'll be able to take your pick of fresh ingredients from turkey to meatballs and everything in between when making your choice. They've been doing this for decades, and it shows in the finished product.
500 US-2, South Hero, VT 05486
Our choice: Smoked turkey, lettuce, tomato, dill pickle, on house made ciabatta roll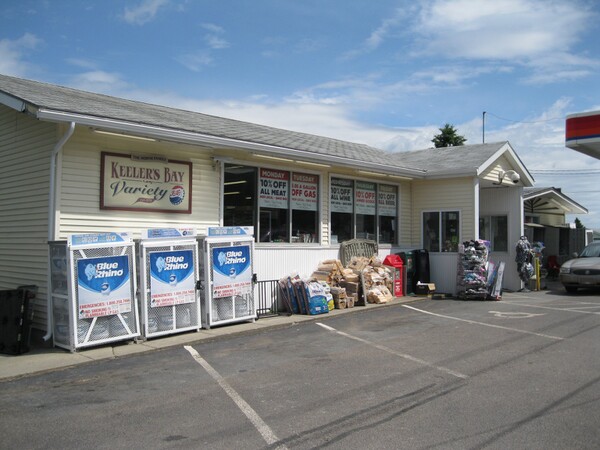 Keeler's Bay Variety Store
In the heart of the Kingdom, East Burke Market is legendary. The East Burke Market has long been where the locals meet to talk about the past, the future and what the world is coming too. While they're in, they grab a fresh made sandwich and some coffee. You'll want to check out the famous steak and cheese, sliced in house daily.
The focus here is on things how you want them, so come prepared with your idea for a sub. Whether it's roast beef and cheese, a BLT, a meatball sub, or something else entirely, East Burke Market will send you out the door fully prepared to spend a day in the woods with a delicious, stacked grinder.

461 VT-114, East Burke, VT 05832
Our choice: Steak and cheese; fresh sliced steak from in house offerings, melted cheese
Menu: call 802-626-5010 to place an order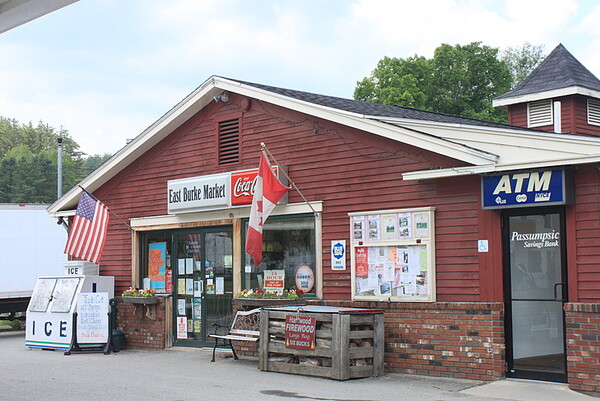 East Burke Market
Next Blog Post
With the Covid-19 pandemic showing no signs of slowing down, retailers are bracing for a dynamic shift in holiday shopping habits. As customers attempt to minimize their exposure to the virus, high volume…