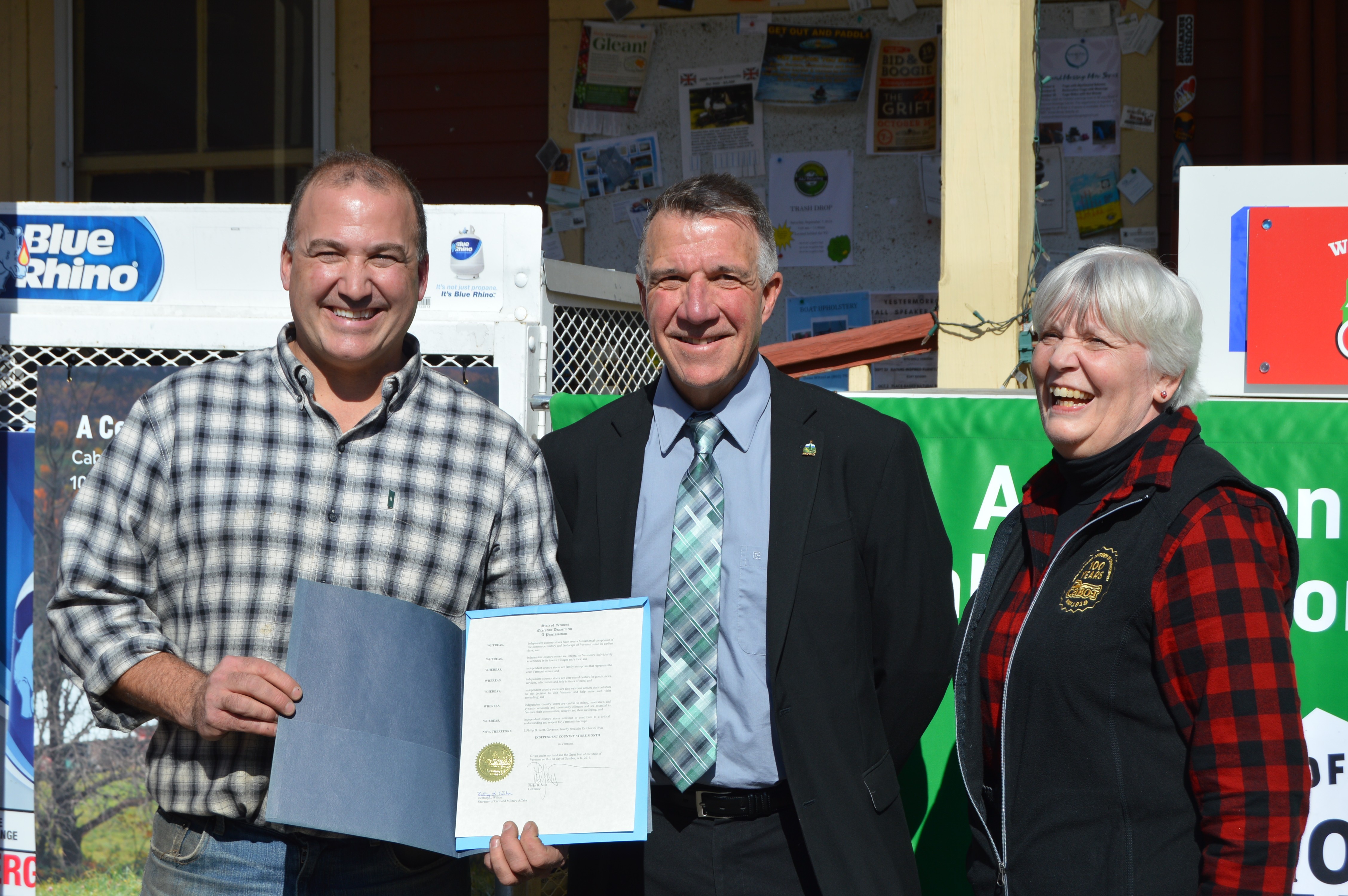 October 15th, 2019
Gov. Phil Scott today signed a proclamation declaring October to be Independent Country Store Month in Vermont, recognizing how important the state's country stores are to the cultural, economic and social lives of Vermonters.
Gov. Scott joined the Vermont Retail and Grocers Association and members of the Vermont Alliance of Independent Country stores today at The Village Grocery and Deli in Waitsfield to sign the proclamation.
"My parents met in a country store in Elmore, so I appreciate the value of these stores for towns, villages and families around the state," said Governor Phil Scott. "Independent country stores are important contributors to our economy and culture and serve as community centers where people come together to solve problems and help their neighbors. I'm pleased to help celebrate Independent Country Store month." said Gov. Scott
The more than 180 Vermont country, general and village stores have a long, storied tradition. Some date back to the late 18th century, and for more than 200 years they have served as community hubs for rural Vermonters – providing needed goods and services and gathering places for civic engagement.
"Vermont's country and general stores represent the best of Vermont – always willing to help nurture and support their communities. Today's owners are helping to strengthen and build their communities – just as store owners did 200 years ago. In recent years, they have proven to be innovative and persevering in an ever-changing retail environment, always putting the needs of their customers first," said VRGA President Erin Sigrist.
Sigrist said store owners regularly give back. And in trying times, stores have historically helped unite communities. They regularly host fundraisers, dinners and other community events. Sigrist said the Harborside Harvest Market in South Hero provides holiday meals for the Island in the Sun Senior Center. The Village Grocery and Deli in Waitsfield created the Race to Read Program to encourage children to read. Once a child reads the prescribed number of books, they sign a racecar that will race around Thunder Road. Countless stores across the state hold fundraisers for community members, and have remain the community hub for information including lost pets and missing personal items.
"There are countless examples across Vermont of country and general stores selflessly giving their time, energy and products to aid those in their communities. Vermont can be proud of the example they set," Sigrist said.
The Vermont Alliance of Independent Country Stores and Cabot Creamery are hosting Open Store Saturday on Oct. 26 as a celebration of Vermont's iconic stores and the hardworking Vermont farmers that provide milk to Cabot for its delicious cheese. Vermonters and visitors alike are encouraged to visit stores throughout the state. Some will be providing Cabot cheese tastings to celebrate the cooperative's 100th anniversary.
"Cabot proudly celebrates all Vermont country stores and the essential community role each plays. Country stores lend vibrancy to rural towns and give us a place to gather. Cabot farm families and employees are pleased to honor the country stores that are such an important part of what makes Vermont special," said Cabot CEO Ed Townley.
You can find a list of participating stores here: cabotcheese.coop/countrystore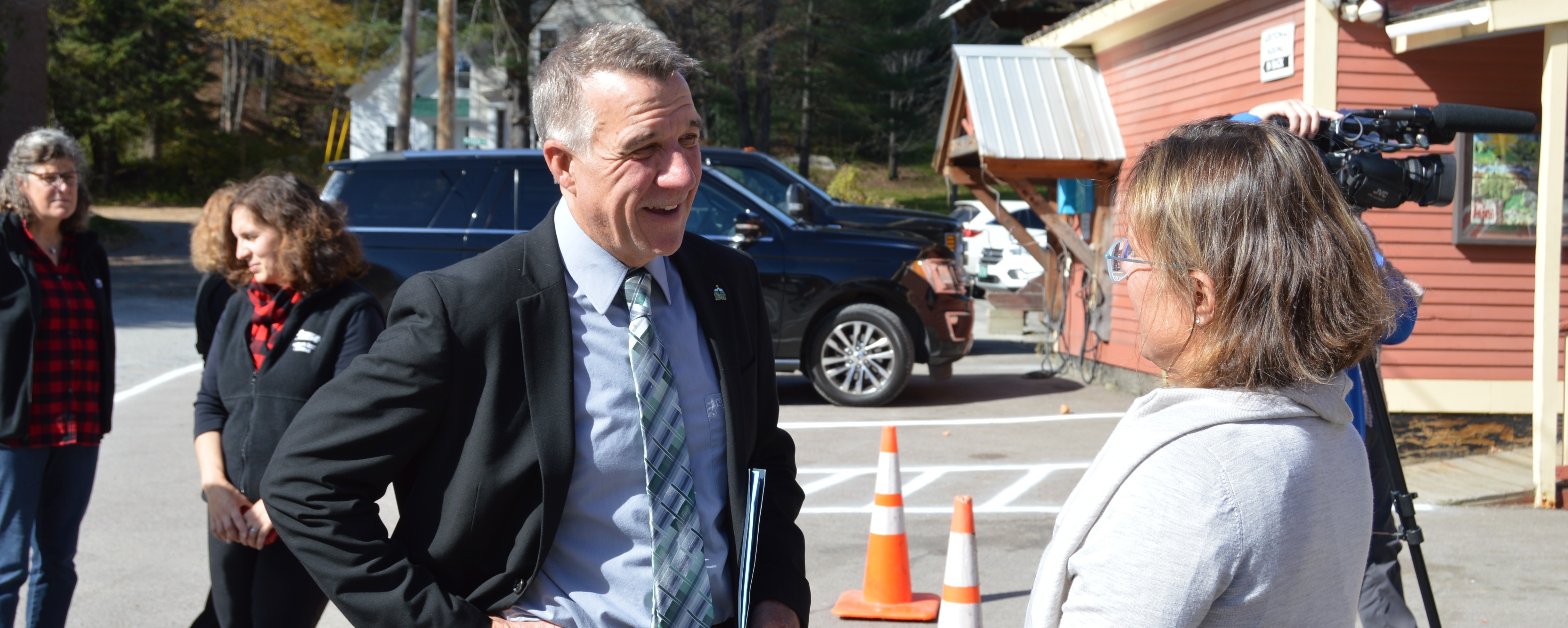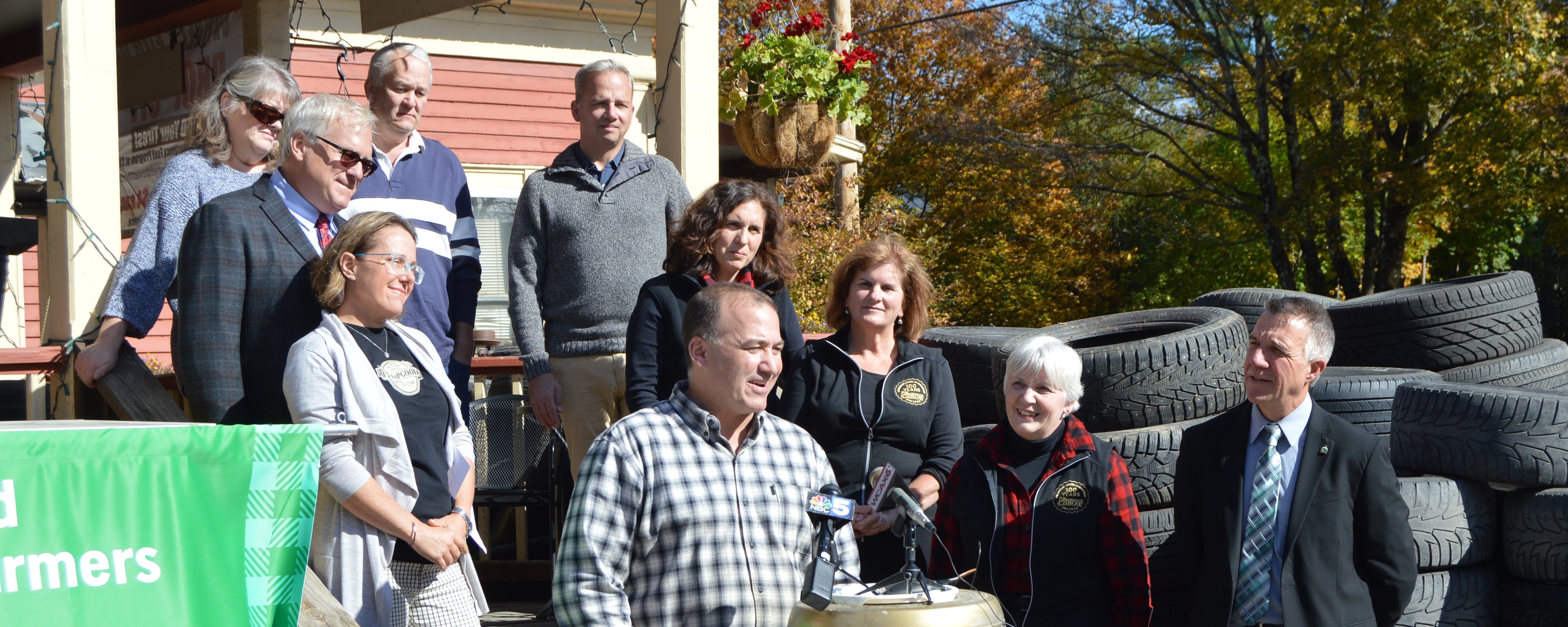 Next Blog Post
Buxton's Store is an Orwell Icon, and owner Andy Buxton is the second generation of Buxton to open the doors. Find out everything you need to know about Buxton's in this member highlight!