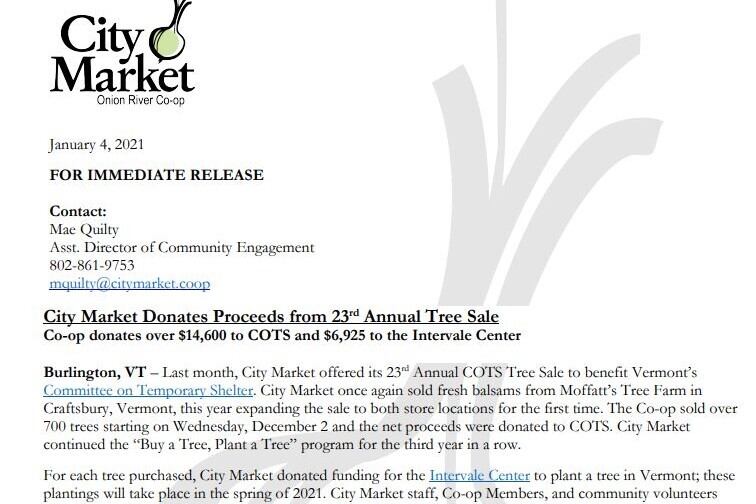 Member City Market Donates Proceeds from 23rd Annual Tree Sale
Last month, City Market offered its 23rd Annual COTS Tree Sale to benefit Vermont's Committee on Temporary Shelter. City Market once again sold fresh balsams from Moffatt's Tree Farm in Craftsbury, Vermont, this year expanding the sale to both store locations for the first time. The Co-op sold over 700 trees starting on Wednesday, December 2 and the net proceeds were donated to COTS. City Market continued the "Buy a Tree, Plant a Tree" program for the third year in a row.
Co-op staff will present a check totaling $14,678.02 to the COTS team and a check totaling $6,925.58 to the Intervale Center team on January 6th. The Annual Tree Sale to benefit COTS has been held at the Co-op for the past 23 years, bringing the total donation to over $173,000.
Next Blog Post
While some people still feel comfortable walking into their local store, many don't and that's okay! As the holidays approach, lots of people find themselves wanting to support local businesses, but unsure…