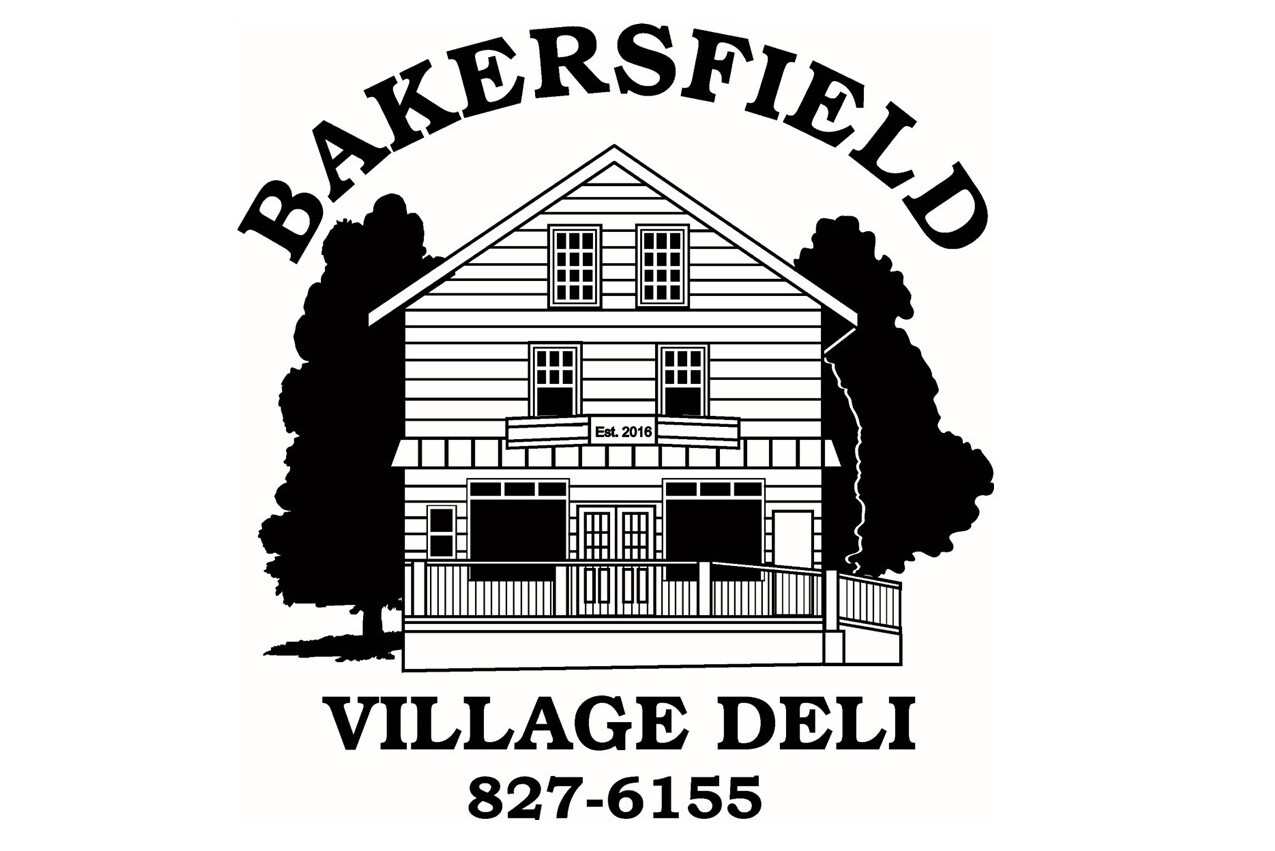 Member Spotlight: Bakersfield Village Deli
Shaun and Jen Montague opened The Village Deli & Market in 2016 as a neighborhood convenience store and deli located in the heart of beautiful Bakersfield, Vermont. The opportunity to re-open this business as a replacement to a similar, successful one in the same location and building was simply the result of timing and "turning lemons into lemonade."
In early 2016, Shaun lost his job very unexpectedly and abruptly as a mid-level manager with a local corporation after a business decision was made by the company Headquarters to "re-organize." We quickly learned that at the time, jobs were not prevalent and starting a new job with a new company meant "starting over" – with pay, accrued time off, benefits and all of those things that go along with longevity.
Simultaneously there had been a lot of chatter around town about the village store having been closed for a couple of years and the huge hole it left not only physical in town, but in the heart of the community spirit.
The vacant store front was next to the family owned home of Shaun's grandparents for many, many years and is in the heart of the town where his family roots have been for decades and decades. This home was also the home of the well-known Village Bed & Breakfast operated by Shaun's grandparents, directly next door. A perfect storm led us to decide to go into business for ourselves, continue and expand upon the sense of community instilled by Shaun's ancestors and bring back a small-town, locally family-owned business called Village Deli & Market.
The store was a completely empty building and allowed us to make it our own. With a lot of blood, sweat and tears over the course of several months, and the help of a huge number of friends and family and town supporters, we brought together a wealth of skills, experience and professionalism to open the Village Deli & Market in October 2016 as a reputable, high quality, clean establishment who serves great food fast! We also are fierce supporters of other local businesses and support where we can, by serving local cheese curds on our poutine, carrying maple syrup produced locally, or offering an extensive selection of Vermont-based, craft beers.
Over the past four years, we have continued to live by this motto and build a reputation on high quality, fresh food served with first-class, friendly service at fair prices. We take pride in our product and consistently providing customers with a pleasant experience when visiting. These basic principles have allowed us to have local and non-local, loyal customers not only from the immediate area, but from surrounding communities near and far. We go the extra mile to offer what people need, whether that's making a donation for a fundraiser, placing picnic tables in the park for customers to enjoy their lunch or keeping the ovens on during a weather event to ensure people get a good, hot meal when there is no power to cook at home! We also are grateful for our dedicated staff, many who have been with us since we opened! We recognize that our staff is key to our success and strive to be an employer of choice. Our staff is treated like family and we also are certain to go the extra mile for them wherever and whenever we can, by offering fun get-togethers, competitive wages, buying dinner or gift cards from other local businesses and other small, but meaningful ways to show our appreciation for the team.
We have been members of the VRGA since we opened and rely upon them to get up-to-date, reliable information about legislative affairs that directly impact our business. This has been especially critical in recent times of the pandemic with the plethora of changes to laws, regulations and rules for small business owners like us, even more so important in the food industry. VRGA provides timely updates, fun and interesting tidbits in their newsletters and even scholarships that several of our employees have benefited from as they moved onto college.
You can reach us on our Facebook at: https://www.facebook.com/Bakersfield-Village-Deli-261753534206398 or at bakersfieldvillagedeli@gmail.com.
Next Blog Post
VAST: The Vermont Association of Snow Travelers. If you've ever ripped the throttle of a Snowmobile on a Vermont trail you've probably got VAST to thank for it. For almost fifty years VAST has created…