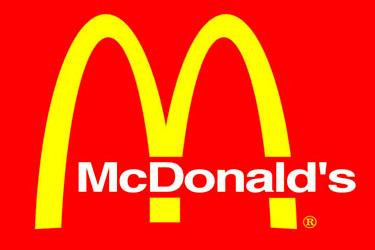 Member Spotlight: McDonald's
As businesses In Vermont continue to reopen, McDonald's restaurants are expecting to hire approximately 400 restaurant employees this fall. This comes as McDonald's restaurants begin to welcome customers back into dining rooms with extra precautions in place, including nearly 50 new safety procedures to protect crew and customers.
Through a job at McDonald's, individuals not only learn work readiness skills, such as teamwork, customer service and responsibility, they also have the chance to further their education through Archways to Opportunity. Over the last five years, McDonald's has given out more than $100 million in tuition assistance and supported more than 55,000 restaurant workers and corporate employees. Eligible after just 90 days and 15 hours a week, restaurant employees can earn a high school diploma and receive $2,500 in upfront college tuition assistance. Restaurant employees can also access free education and career advising services and the opportunity to learn English as a second language.
We are proud in Vermont to have students attending school right within our higher education system from community college to UVM and beyond. We are proud of students like Jessie Anderson, a rising senior at St. Michael's College and a manager in South Burlington, VT. Archways has helped Jessie work toward her dream to be a clinical psychologist while getting great experience in customer service, management and operations in her job as a shift manager.
Archways to Opportunity has proven to promote opportunity and mobility for McDonald's diverse employee community. More than 50 percent of all (national) participants are individuals who identify as people of color and almost two-thirds of participants are women. In addition to Archways to Opportunity, McDonald's continues to invest in the communities in which it serves through two major scholarship programs, HACER® National Scholarships and Thurgood Marshall Black and Positively Golden Scholarships.
McDonald's Director of U.S. Government Relations and regional manager are talking with owners of Kimball Brook Farm at the 2019 VRGA Legislative Day.
As members of VRGA, McDonalds finds great value in the coalition of businesses- especially smaller businesses- that work together to educate, advocate and showcase the countess ways we contribute not just to Vermont's economy, but to civic life. VRGA -and its leaders -do a great job in staying on top of the matters that affect us and in fighting for what affects us- in the legislature and at every level of government.
We are very proud of the McDonald's role to the Vermont economy – for our 2000+ employees in our 26 restaurants-from Brattleboro to Barre to St. Albans. We have work for all ages and skill levels- from the "best first job" for one to a long and satisfying McDonald's career for another.
One thing is for sure for McDonald's in Vermont: We're lovin' it
Next Blog Post
Member Spotlight: Amazing Vermont Calendars Picture your world...AMAZING! Learn about a Vermont based company who offers incredible calendars of Vermont.