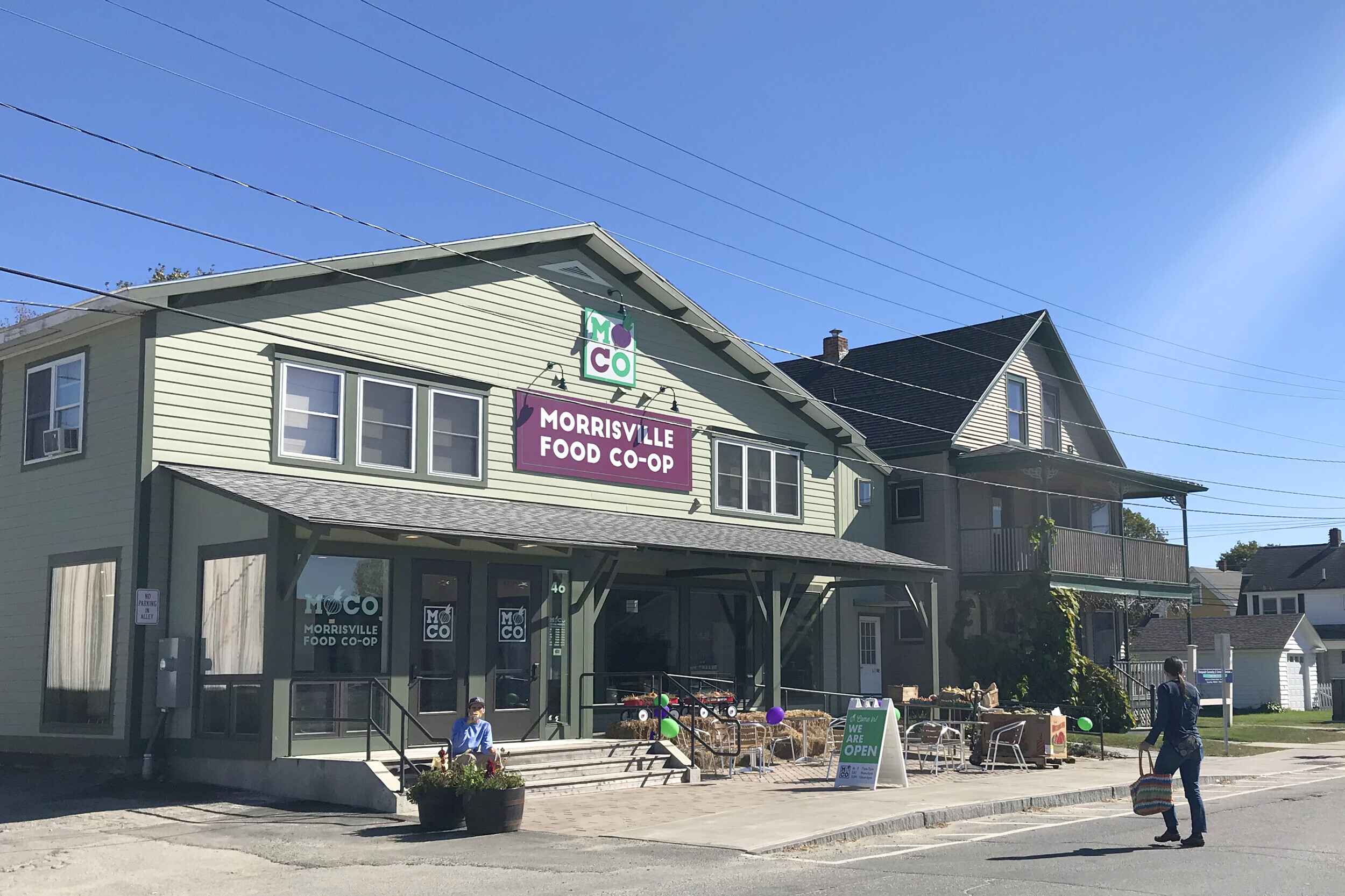 Member Spotlight: Morrisville Coop (MoCo)

Morrisville Food Cooperative
The Morrisville Food Cooperative (MOCO) is a member - owned food co-op that started in 2016 with a mission to serve our local community with fresh, healthy food. We pride ourselves on offering our members and customers a large selection of local products, however we do source from outside the area for products that make sense for our customers . Managing the environmental and social impact of what we sell is a primary consideration of what we do. Fair Trade, Organic and NON-GMO products are our first priority. We are working to become a stronger community partner as well as a community resource for information on healthy and sustainable food options. We, as a co-op, are here to support the community, our local growers, farmers and producers.
We have been members with the VRGA for the past 6 years and view VRGA as a valuable liaison between us as a grocery store and the legislature. The VRGA weekly emails pass on valuable information and have been super helpful, especially during these challenging times.
We recently launched a new and much improved website and are working to improve content on all of our social media platforms in an effort to become more engaged with our customers. Look for future posts on upcoming local events, highlights of our local vendors, health and wellness info and more. Please connect with us on Facebook, Instagram and consider visiting our webpage to subscribe to our newsletter for the latest happenings on everything MOCO.
Make it Fresh - Make it Local - Make it MOCO. "Be the change that you wish to see in the world"
-Taylor Evans
General Manager
taylor@morrisvillecoop.com
Storefront:
46 Pleasant Street,
Morrisville, VT 05661
Next Blog Post
As businesses reopen statewide we are launching a #maskforthewin social media challenge to inspire Vermonters to wear a mask while in stores. Each week we will release a new #maskforthewin challenge for participants to complete. Those who complete the weekly challenge will be entered into a weekly prize giveaway.