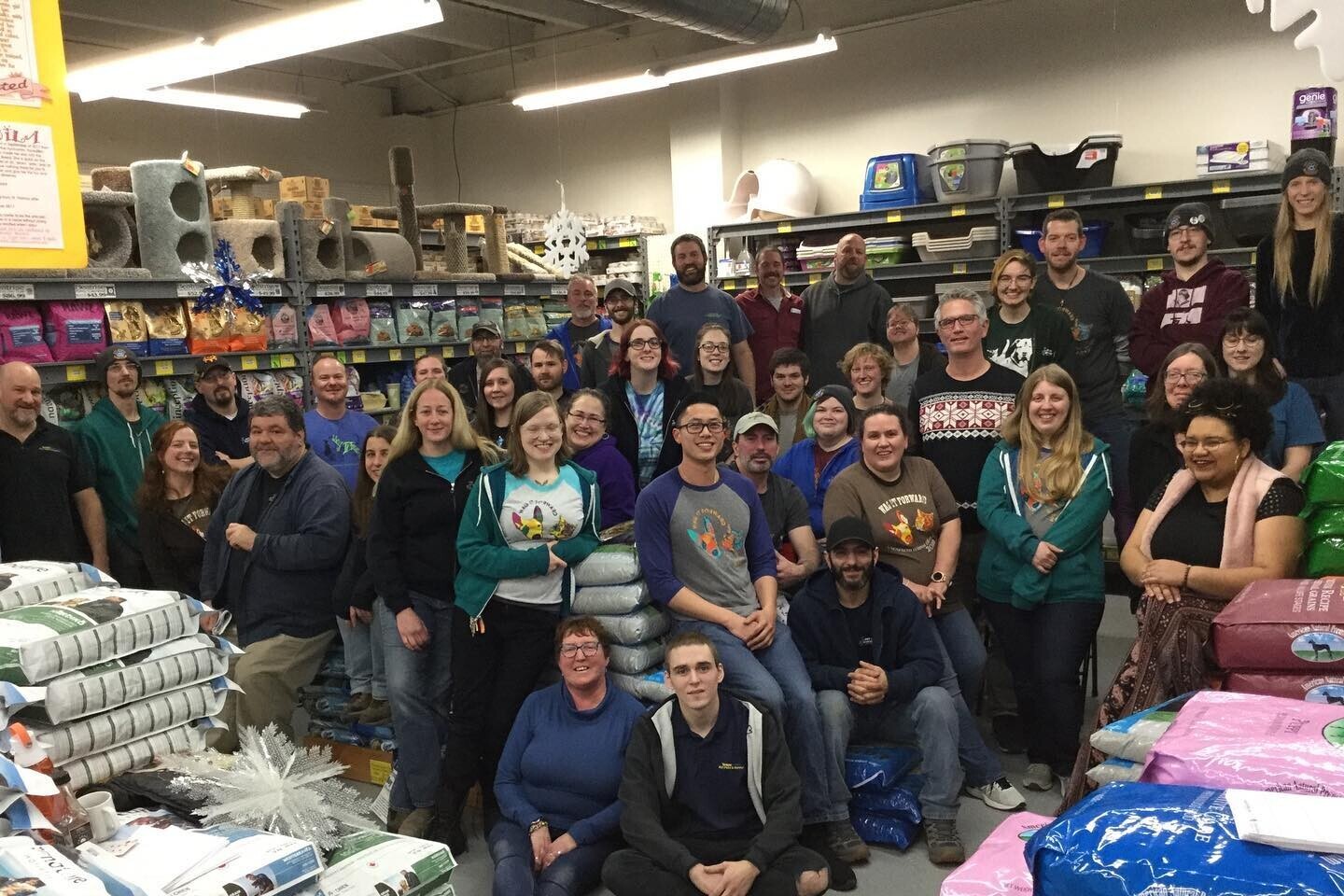 Member Spotlight: May
Pet Food Warehouse
After graduating high school and a stint in the Army I began working for Pet Food Warehouse as a stock boy in 1988, when the company was in its 5th year of operation. Over the years I enjoyed the challenges this dynamic ever-changing business has offered. Over the years I grew into the position of operations or general manager as PFW grew to be a lead supplier of premium pet products to the Vermont community.
In 2019 Kim Lash, who owned PFW from the beginning, decided to begin to step back from the business and my wife Stephanie and I stepped up to purchase the business so that we could continue our team's mission of improving, enriching, and enhancing the lives of pets in our community. Moving from managing to owning PFW was a natural step.
The awesome group of talented, dedicated, caring people that I get to work with is the most rewarding part of owning Pet Food Warehouse. I believe you are only as good as the people on your team and we have an awesome group of people. Things are constantly changing and new challenges arising, and it is satisfying to meet and overcome these trials with these great people.
The Coronavirus epidemic has been the most challenging event that I have experienced with PFW. The fear and stress experienced by my team and our customers through this time is beyond comparison. Conditions and requirements were constantly changing requiring many decisions to be made daily, some difficult. VRGA played an integral role in guiding us through; the information and suggestions they provided were invaluable in our decision making. Brady O'Brien reached out to me early when the situation began to explode to check in and see what assistance we needed and for that I am very grateful, he helped bring a little peace of mind. As we move back toward normal operations VRGA will provide us information so that we can best navigate.
If I were not running this business, I do not know what else I would do.
-Kevin Eddy, Owner
Next Blog Post
Here you will find articles posted to our social media that contain helpful insights for our members.