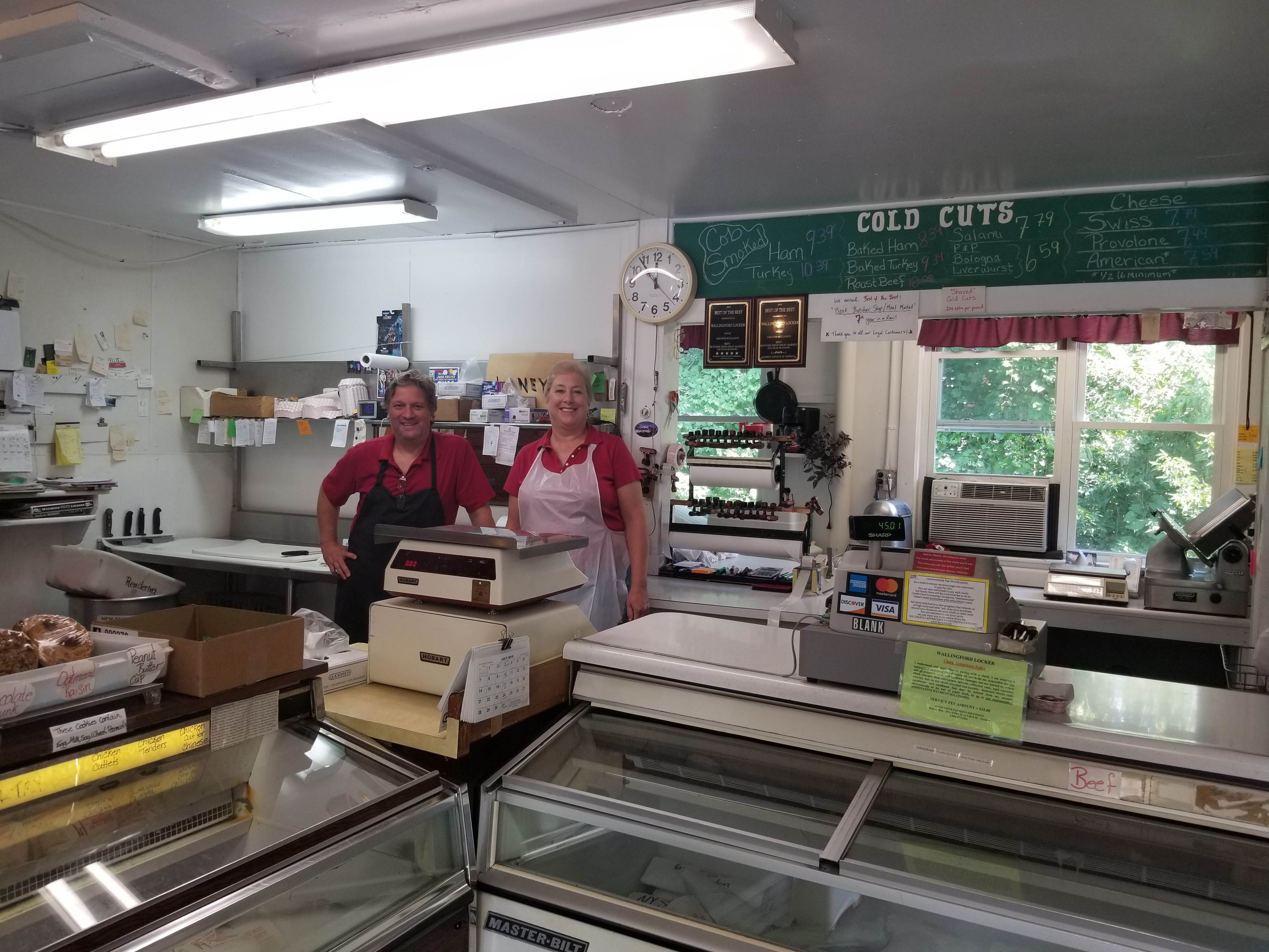 The Wallingford Locker has a unique history and the current co-owner, Holly Keeler has an interesting backstory as well. Before taking over the locker with her brother, Holly worked as a financial planner, a fisheries biologist, and spent eighteen years as a public school chemistry teacher. When she heard the locker was going out of business, she couldn't imagine the community without it, and she and her brother stepped in to buy it.
Neither had meat-cutting or curing experience. The original owner stayed on with them for nine months to teach them the locker's traditions. Holly's brother in law joined them with thirty eight years of experience meat cutting in grocery stores, but had to relearn completely to adjust to the way things were done at the locker. Holly is quick to point out that part of the charm is that you can walk in today and get the same thing you got fifty years ago!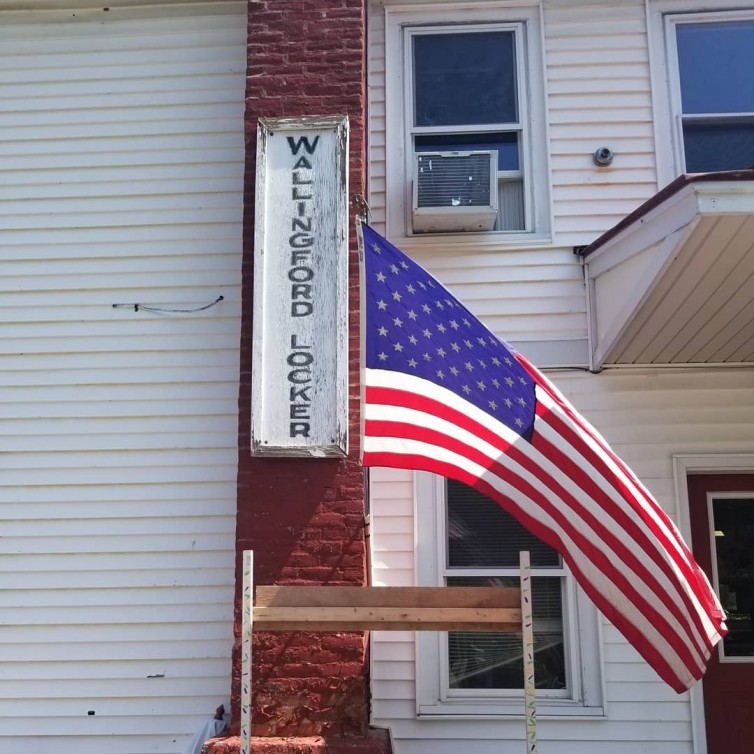 There's a reason they call it the Wallingford Locker. It's been around since 1961 as a storage space for the community, and they do still rent out lockers, mostly to farmers and gardeners.
Holly is lucky to have a great team working with her. She sees a bright future ahead with her business, and plans to keep things exactly as they are. They still use old fashioned butcher paper, write everything on chalk boards, and only accept cash or check. Their smoking process isn't computerized and thus is more of an art. They don't have internet at the store, and the wife of one of the employees handles their Facebook page. People are drawn to the locker for this reason— it's a slice of life from a different time period.
In a similar vein, The Locker is unique in its method of marketing. Most of it is word of mouth from current customers! Holly is always amazed when she has a new customer from Long Island, Manhattan or New Jersey who stops in and says "I know so and so down the road, they said I HAD to stop in if I was in town".
VRGA has been an important resource for Holly, as she doesn't have access to a computer. She reads the newsletters from, "back to front," and uses them to keep abreast of what's happening in the statehouse.
For more information about the store, visit their Facebook page.
Next Blog Post
October 15th, 2019 Gov. Phil Scott today signed a proclamation declaring October to be Independent Country Store Month in Vermont, recognizing how important the state's country stores are to the cultural,…