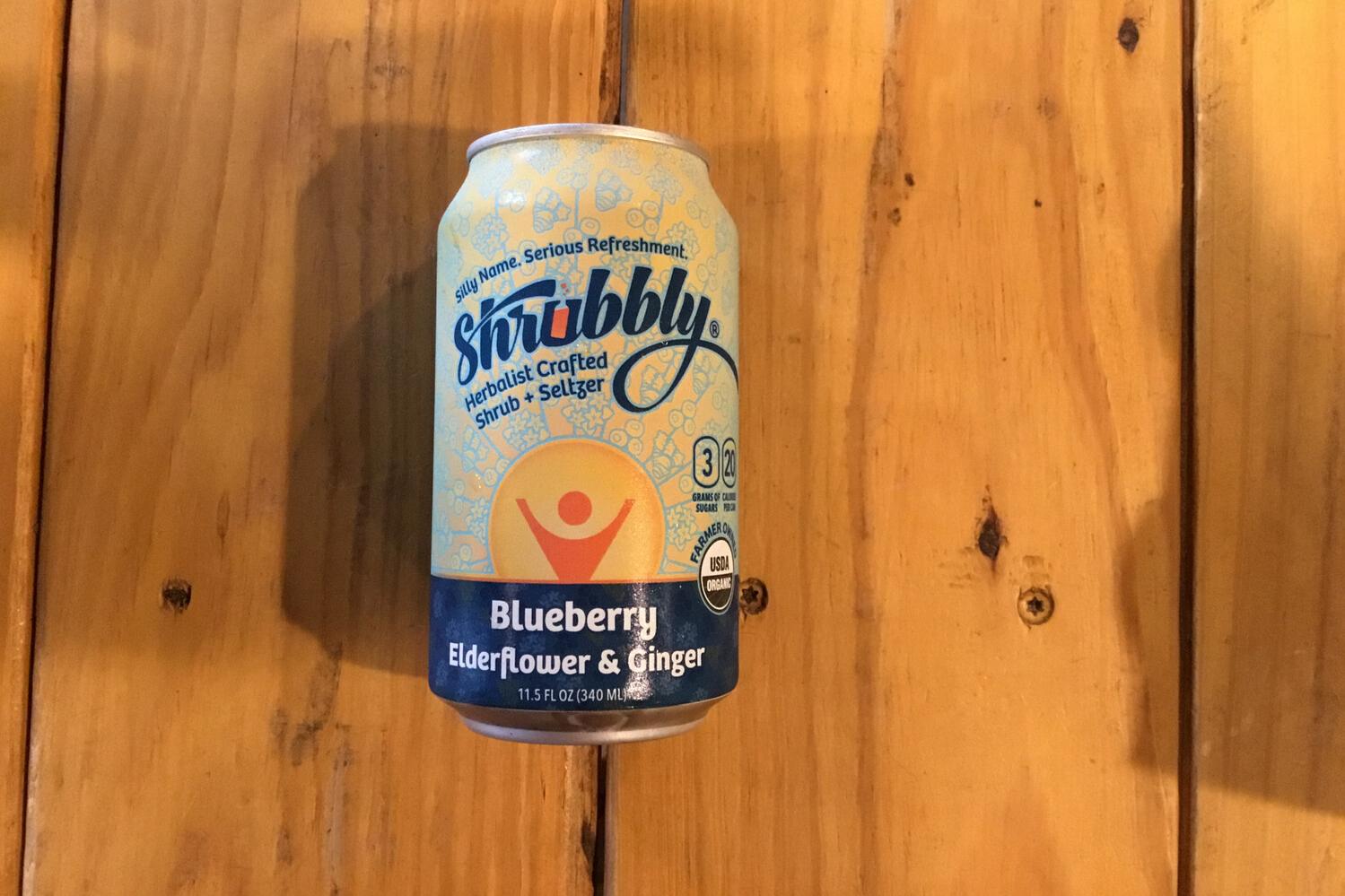 Shrubbly began like many other great Vermont brands: A long shot. After a lengthy search for farmland that Matt and Amy Sayre could afford, in 2010 they found the perfect piece of land. For the first few years they worked to build a small farmhouse for their family, and then on April 26, 2013 they planted their first berry bush. Nearly seven years later, on January 31, 2020 they filled their first cans of Shrubbly®.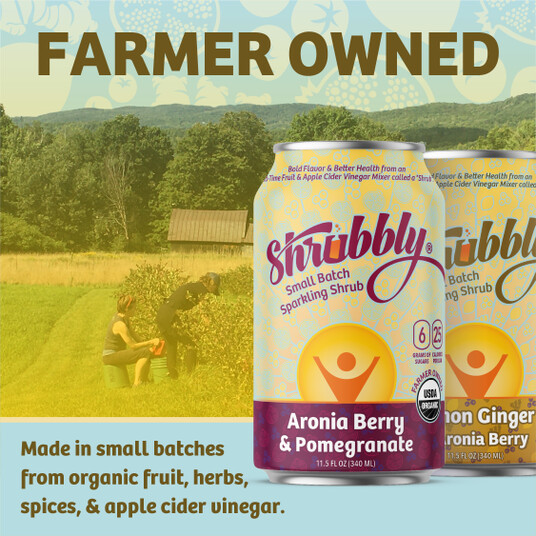 Shrubbly® is a lightly sparkling, no/low sugar, prebiotic soda with bold and delicious flavor from an old-time fruit and apple cider vinegar mixer called a "Shrub". It's made with organic fruit from the Sayre family's Vermont berry farm and other wellness shot ingredients. It's good straight from the can or as a lightly effervescent mixer.
Although it started selling well immediately in markets and cafes, spring 2020 was a very hard time to launch due to COVID-19. Fortunately, Farrell Distributing recognized Shrubbly's potential as an uncommonly well-crafted line of alcohol and caffeine free sparkling beverages; an ideal fit with people's increasing desire for healthy alternatives to sugary soda. Farrell was impressed with Shrubbly and wanted to support this local startup, so they agreed to take on Shrubbly as a new account even with the disruptions of the pandemic. A true example of how Vermonters help other Vermonters. "I was very impressed when I spoke to Matt about the story, and brand, that he created. His attention to quality and our local agriculture really stood out to me". – Ryan Chaffin, Director of Marketing | Farrell Distributing.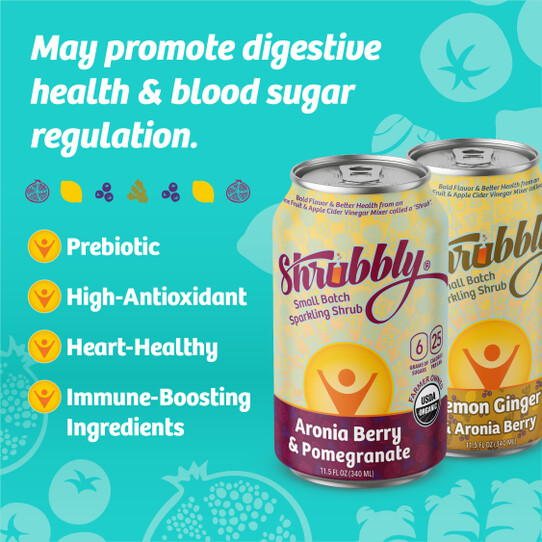 Shrubbly is proud of their partnership with Farrell and look forward to expanding the company's reach together. They see themselves as another in a long line of fantastic specialty food and beverage companies to come out of Vermont. "Helping grow another exceptional Vermont company will boost Vermont's economy and reputation as a leader in specialty food and beverage. Shrubbly, LLC could be that company." - Matt Sayre. For those interested in adding Shrubbly to their store offerings, give Farrell a shout to learn more by contacting Ryan Chaffin. You'll find Shrubbly to be a great addition to a fast growing product category!
Next Blog Post
Farrell Distributing Partners with Clean Cause to Support Sober Living We were proud to have the opportunity to represent CLEAN Cause here in Vermont when they launched in 2019. Yerba Mate is a growing…