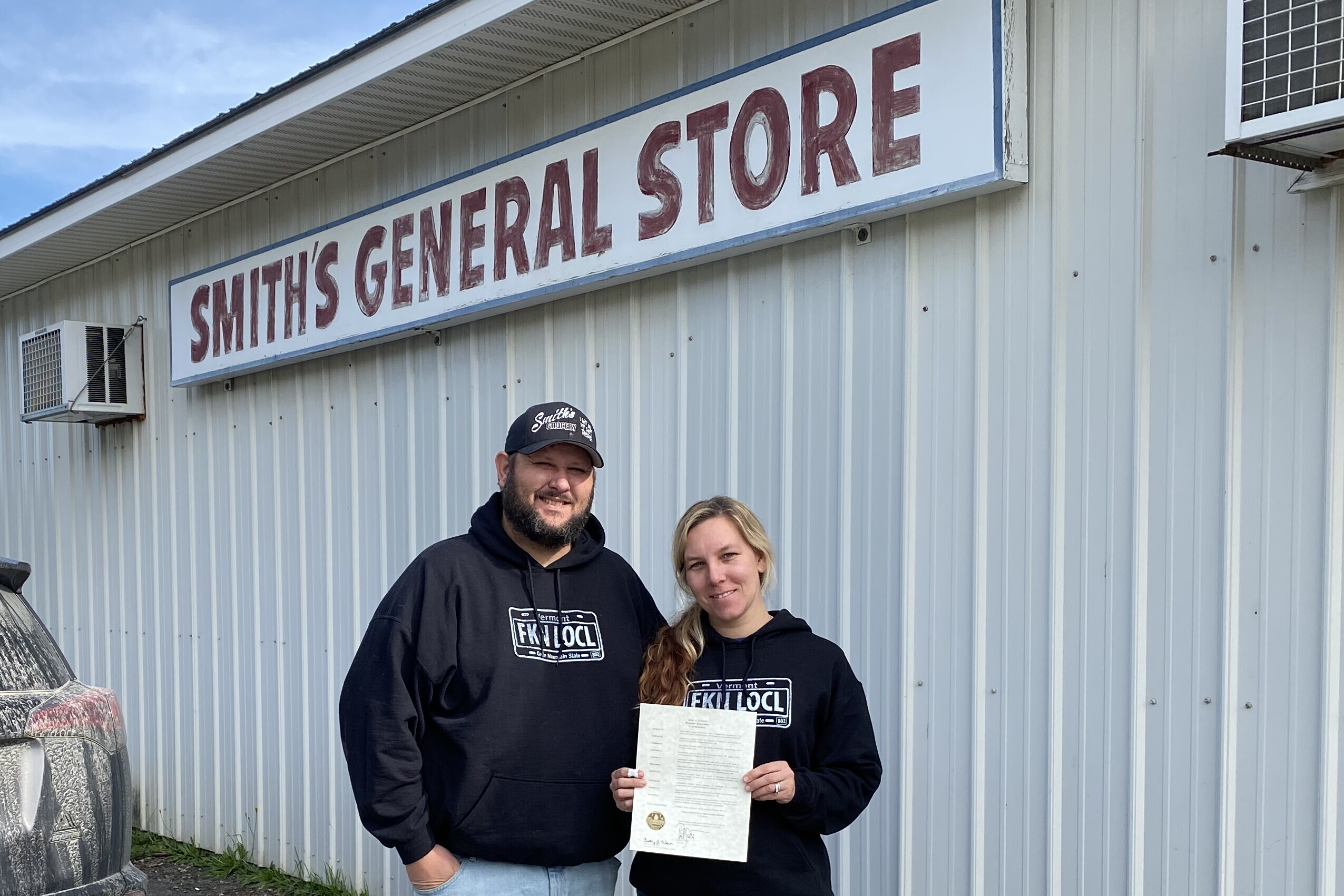 As part of Independent Country Store Month, we're featuring in-depth histories on the stores that make Vermont such a phenomenal place to live. Check the news portion of the site for our other friday features.
Some people say that if you want to truly experience Vermont, you've got to head up northeast. While we love every corner of the state, we'll admit that there are some jaw dropping vistas in the NEK. Beyond the scenery, there's also a fantastic third generation family store that we can't get enough of. Smith's Grocery is located in the town of Greensboro Bend, just a short skip off of Vermont 16.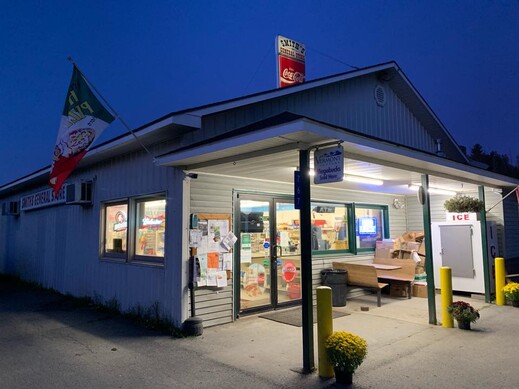 The Smith's opened the doors on the "grocery" in 1945, but around 1940 or so it started its life as a one room pool hall. Eventually they added some snacks, a vegetable stand and through natural progression it ended up as a grocery store. Remarkably, the store has only passed through three sets of hands since the Smith's moved on and they've all been in the same family! Ellis and Lillian Richardson purchased the store in 1970. They sold it to their son Bill Thompson in 1990 who operated it with his wife Mary, and Landon Thompson purchased it from his parents in 2019 with plans to operate it full time with his wife Jennifer.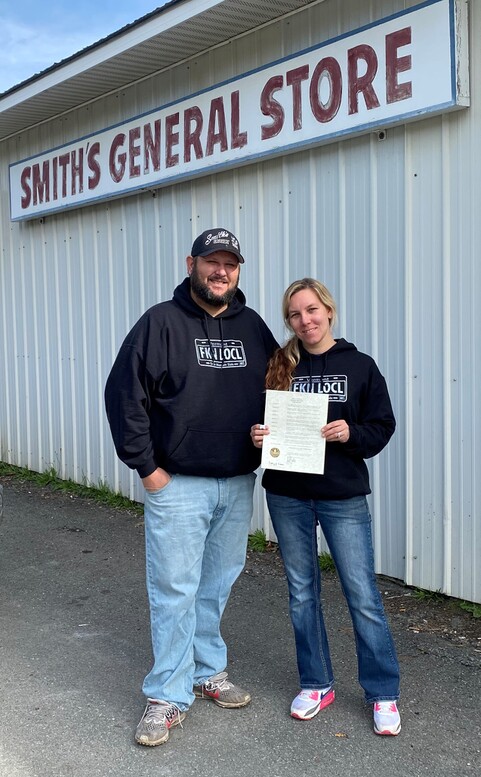 Landon has particularly fond memories of growing up in the store. Back in the day, it was a playground and archive for him. With the building being over 100 years old, there was a camper trailer and attic that hadn't been touched in years, filled with antiques, postcards, and other memorabilia. He would spend hours looking through both, when he wasn't busy working behind the counter or stocking shelves. It was a home away from home and taught him what he needed to know to take over the store when the time came.
Much like their family before them, Landon and Jen want Smith's to be more than just a store. They're intent on making it a community gathering place where everyone can come together to relax, chat and get to know their neighbors. They work hard to support local organizations like the boy and girl scouts, the local schools, and even the town of Hardwick! During the COVID pandemic, the town organized socially distant movie nights and the Thompson's lent the town their industrial popcorn maker. This movie experience brought to you by Smith's Grocery. Various fundraisers throughout the year raise money for worthy causes like cancer research.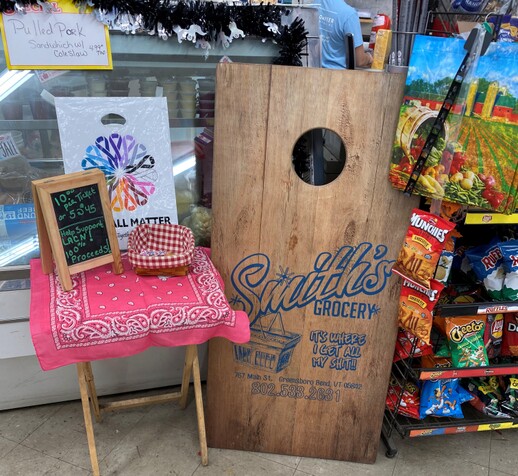 They've also revamped and expanded their deli with a number of new offerings over the last few years. One of Jen's favorites is Perry Poutine. The item was actually a special request from a customer who was looking to scratch an itch nowhere else nearby could. Other customers saw it going out and ordered as well, from there it's history. Perry was the customer, so they named it after him.
They've done similar things with other items over the years, the Bend Overload being a notable example. One night, a local woman called in with a craving for a pizza with everything on it. They offered the works which had most of the complementary toppings on it. She said that wasn't enough. She wanted all 17 toppings: meatballs, chicken, anchovies, and more. The pizza weighed something like five pounds all said and done. It's still right there on the menu, so if you're feeling brave. Or maybe a little crazy…
Beyond the deli, Landon has also added a beautiful beer cave. You'll find anything you could need in there, foreign, domestic, local and regional. If you stop in on the right day, you'll even see some of the near mythical Hill Farmstead in stock. They're one of maybe three stores in the state that has their bottles and cans. The Thompson's are proud to be able to offer brews from the local legend in store.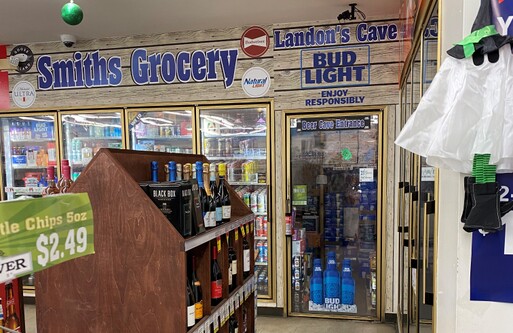 The Thompson's want future store owners to know what they've learned: It's a lifestyle. You can't go half in with a country store, it's like farming in that sense. You need to cultivate your locals, find the right products and mix of items. A little of this, a little of that, and suddenly you're in business. You've got to be open to change and really listen to what people tell you. One day can be completely different from the next. Most importantly, never forget that without the customers you don't have a store.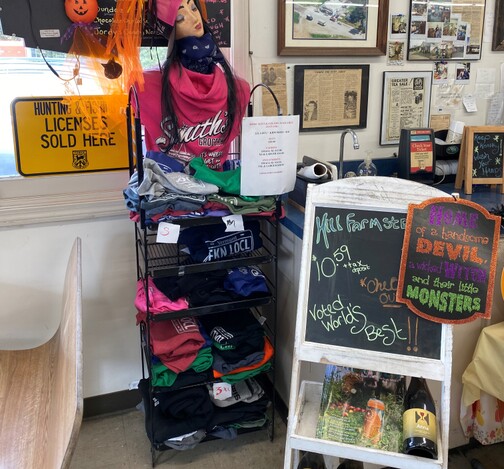 Next time you're taking a trip up 16, pull over in Greensboro Bend for a sub, a slice or maybe even Perry Poutine. If it's a sunny day, you may even get an invite to play some cornhole out back. In no time you'll be part of the Smith's Grocery family.

Next Blog Post
Vermont is a magical place with a wide range of biomes and natural wonders. If you're looking to experience a nice slice of the state, seeing everything from the lakes to the rivers and the peaks of the highest mountains, a trip west to east will take you through almost every environment Vermont has to offer. Below we offer a perfect road trip across the lake, over rivers and streams, into the mountains and beyond. You'll stop at some fabulous local stores, explore haunted mansions, sweeping vistas and views to die for.