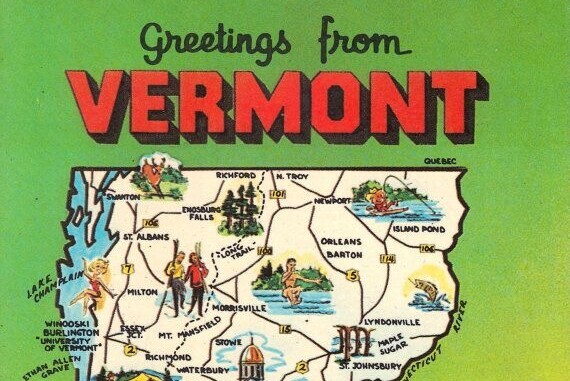 Vermont is a magical place with a wide range of biomes and natural wonders. If you're looking to experience a nice slice of the state, seeing everything from the lakes to the rivers and the peaks of the highest mountains, a trip west to east will take you through almost every environment Vermont has to offer. Below we offer a perfect road trip across the lake, over rivers and streams, into the mountains and beyond. You'll stop at some fabulous local stores, explore haunted mansions, sweeping vistas and views to die for.
The Islands
South Hero, Grand Isle and North Hero comprise what are traditionally referred to as "the Islands". Located far out on lake champlain, you'll be taking multiple bridges to make your way across this interconnected series of beautiful locales.
South Hero
We'll start the journey with a trip up to the top of the state. Most tourists (and residents) won't be higher than the tip of South Hero when they stay in VT, so we suggest taking Route 2 across from Georgia. As you make your way to South Hero, you'll pass Sand Bar State Park on your right. The water is crisp, clear and shallow in this area. If you're lucky you'll run into some great egrets staking a claim to their marshy hunting grounds nearby.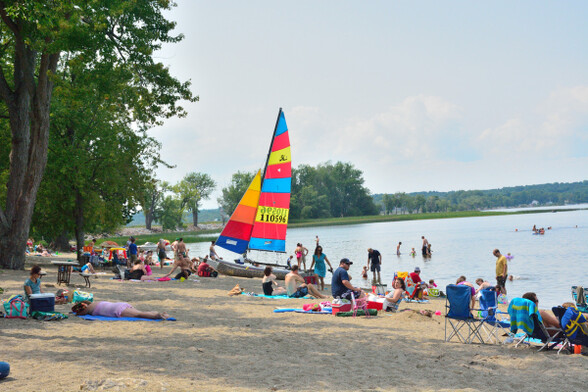 As you pass over the causeway, you'll continue straight on the main road into South Hero. On your right soon will be Keelers Bay Variety. Celebrating 47 years this year, the store is an icon on the island. If you're starting off the day early, stop in for some great coffee and the breakfast menu at the deli. Keeler's Bay is also an 802 spirits, so if you're looking to spice up your hikes later in the day, you'll want to stock up on canned cocktails while you're in!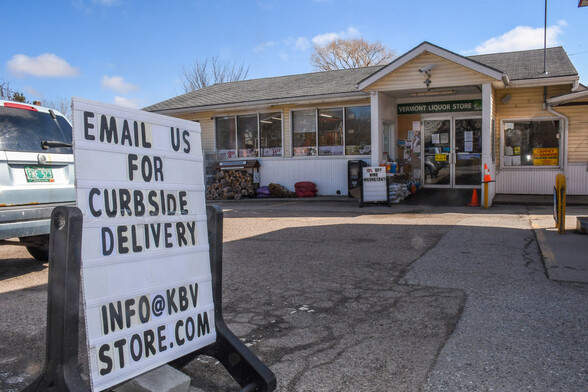 Grand Isle
There's only one main road connecting the islands, so pull out of Keeler's Bay and go straight. If you're a history buff, Grand Isle has a treat for you. While you're going through town, you'll want to stop at the Hyde Log Cabin and Schoolhouse. This is, according to some sources, the oldest log cabin still in existence in the United States. It was built in 1783, and occupied by the Hyde family for 150 years. The Vermont Historical Society has preserved it wonderfully.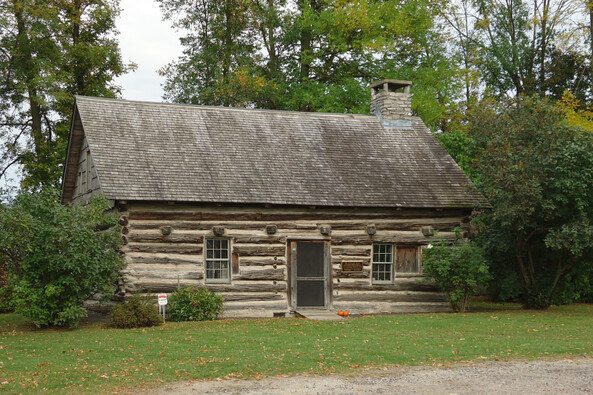 Just down the road is Emmon's Supermarket. A family owned and operated venture, the Emmon's family has put together an amazing deli with specials and made to order sandwiches. Outside that, you'll find anything and everything you could want from beer to biscuits in this classic grocery. In summer you'll want to stop by for the creemee window which features unique flavors like black raspberry! If you're looking to enjoy some of the natural wonders of Vermont throughout your stay, Emmon's has a sporting store just behind the supermarket. Find bait, tackle and anything else you could need for a day out on the water there.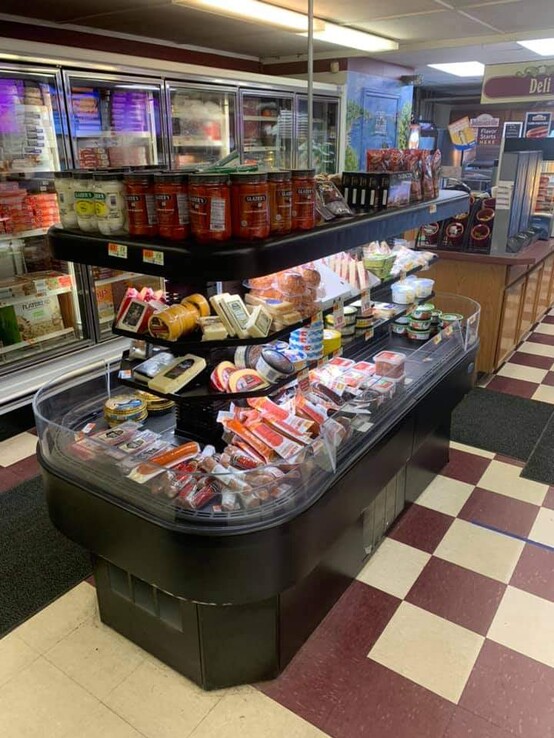 North Hero
Headed further up the road, you'll cross the drawbridge separating Grand Isle from North Hero. It's a historic bascule style bridge and also the only moving bridge in Vermont. If you're lucky (or unlucky depending on your views…) you'll pass through it while it's being raised and lowered. It moves at the top of each hour whenever a request to pass is made. It's an extremely cool experience and you're welcome to get out of your car and watch any boats pass under the bridge before it's lowered back down. No one is going anywhere until it's done anyway, might as well enjoy yourself!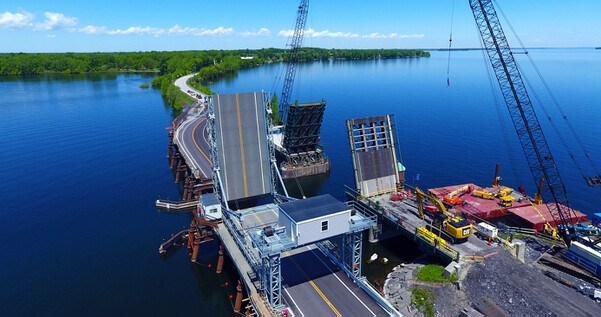 Continue straight up the road and you're bound to end up at Hero's Welcome. An iconic store on the shore of Lake Champlain, Hero's Welcome has one of the most eclectic collections of products you'll find in the state. From hoodies to hooded teapots, puzzles to pomegranate tea, if you can't find it here we'd lean towards it not existing. There's a boat slip and seating area right by the water which guests are welcome to use. Stop and sit a moment while you enjoy the fresh air and stunning view. Grab a gift or memento for your trip while you're here.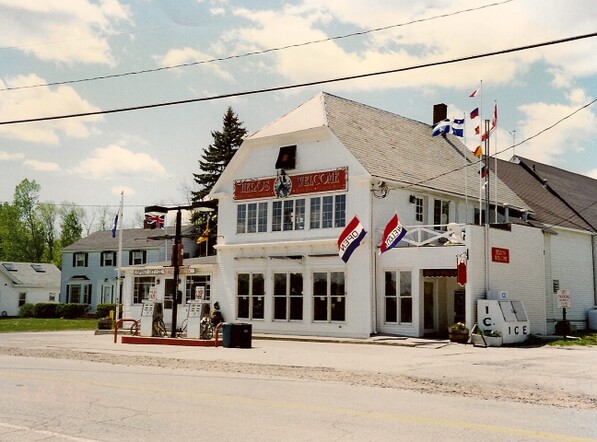 Highgate
As you leave the watery shores of lake champlain, you'll head towards Vermont's other famous environment: the mountains. Continue up North Hero until you're just about at the border with Canada, and then take a right into the Missisquoi Nature Area. You'll head through federally designated and preserved wetlands that host an annual migration of up to 25,000 ducks in the fall! Continue straight until you get to Swanton, then head through town to Highgate.


This small town town has a big history. The Highgate Manor (Dr. Baxter's House) is an 1800's Victorian that was purchased early into its life by Dr. Henry Baxter. Dr. Baxter operated out of the house quite literally, bloodstains are still visible on the hardwood floors of his operating theater. Later in its life, it was transformed into a resort that hosted, among others, Al Capone during his trips to the Green Mountains. There was a speakeasy in the nearby caves that drew in many celebrities looking for secluded good times. Rumors say the house is haunted by the ghosts of those lost on the operating table and killed during numerous "events" at the speakeasy.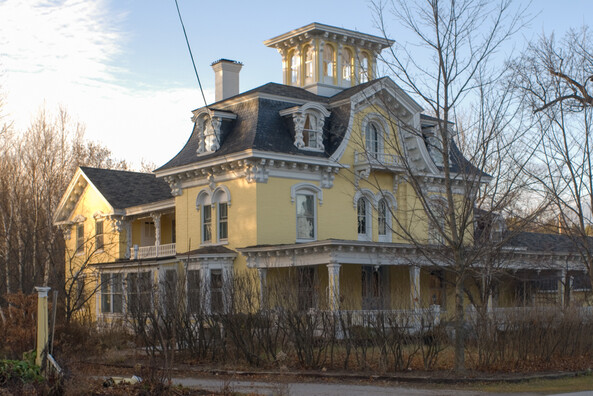 Once you've had your fill of haunted Highgate, head to Descorcies Market in Highgate center to chat with some locals, grab a drink or snack for the road, and stock up for the rest of your trip. Descorcies is famous for their store made beef jerky, the perfect treat to munch on as you make your way further into the mountains. They also have a healthy selection of fresh meats, everything from t-bone steaks and tomahawks to pork hocks.
Montgomery
There are a couple ways to get to our next destination, we'll let you decide whether you're going up or down to get there. Either way, you're in for a treat. Montgomery is known as "Vermont's Covered Bridge Town". Until the 1940's there were thirteen covered bridges in town, now there are six remaining. The unique architecture and aesthetic beauty of the bridges is well worth the visit. Take a drive around town and you're bound to stumble onto most of them.

While you're here, you'll want to stop at Sylvester's market. An independent grocer for over 70 years, Sylvester's has grown and evolved with the town around it. Sylvester's Market is known for its friendly service, quality produce & meats and affordable prices. Once a small space that carried just what you needed, the store is now a large grocer that has a beer cave, deli, and tons of local, Vermont made, products on the shelves.

Jay

Our final stop for the day is deep in the heart of the Kingdom. Jay is famous for the depth and breadth of its natural areas. Located directly on the border with Canada, Jay is an outdoor playground with skiing, hiking, biking, snowshoeing and more.
Missisquoi State Park runs through the area and offers a natural beauty unrivaled by any other location on the planet. Strap on your boots and head up to Big Falls in Missisquoi. One of the largest undeveloped waterfalls remaining in Vermont, it's a local favorite that everyone should see at least once. If a day on the water is more your thing, the Northern Forest Canoe Trail runs through the area as well. A 740 mile managed canoe route, you'll find it's the best way to navigate the various rivers that criss cross the NEK.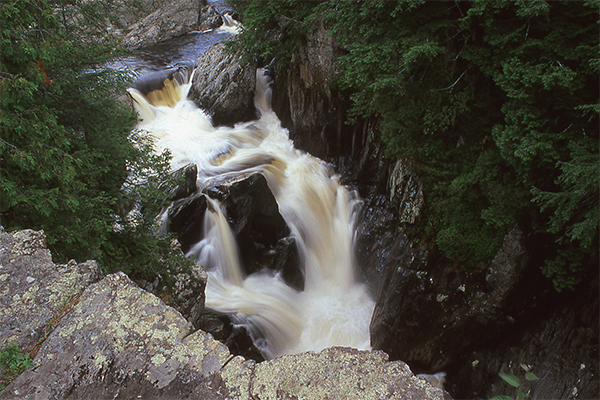 Once you've had your fill of outdoor adventures, you'll want to stop for dinner at the Jay Country Store. Jay Country store is the quintessential country store, with welcoming wood finishes everywhere you look, a fantastic deli that offers prepared meals (spaghetti, turkey and gravy, pot roast, and more), and tons of Vermont made goods and gifts. Take note of the stunning wood carved figures that greet you on your way into the store, they've adorned the entrance for as long as anyone can remember.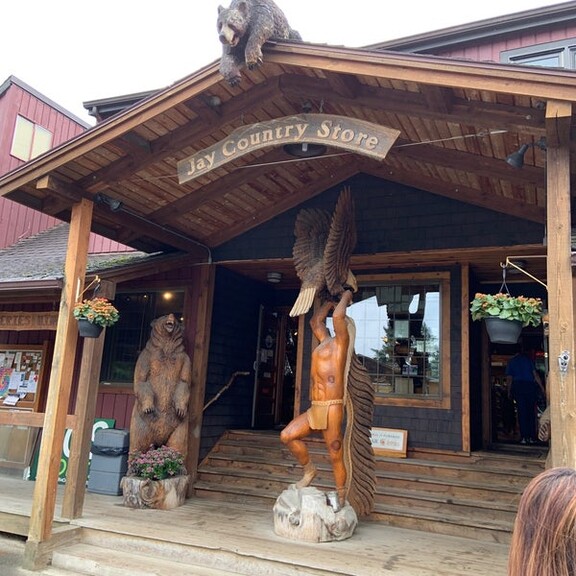 Next Blog Post
Barnard General Store has stood the test of time, in more ways than one. Located on the idyllic Silver Lake in Barnard, the store has stood as one intact structure since its founding in 1832!