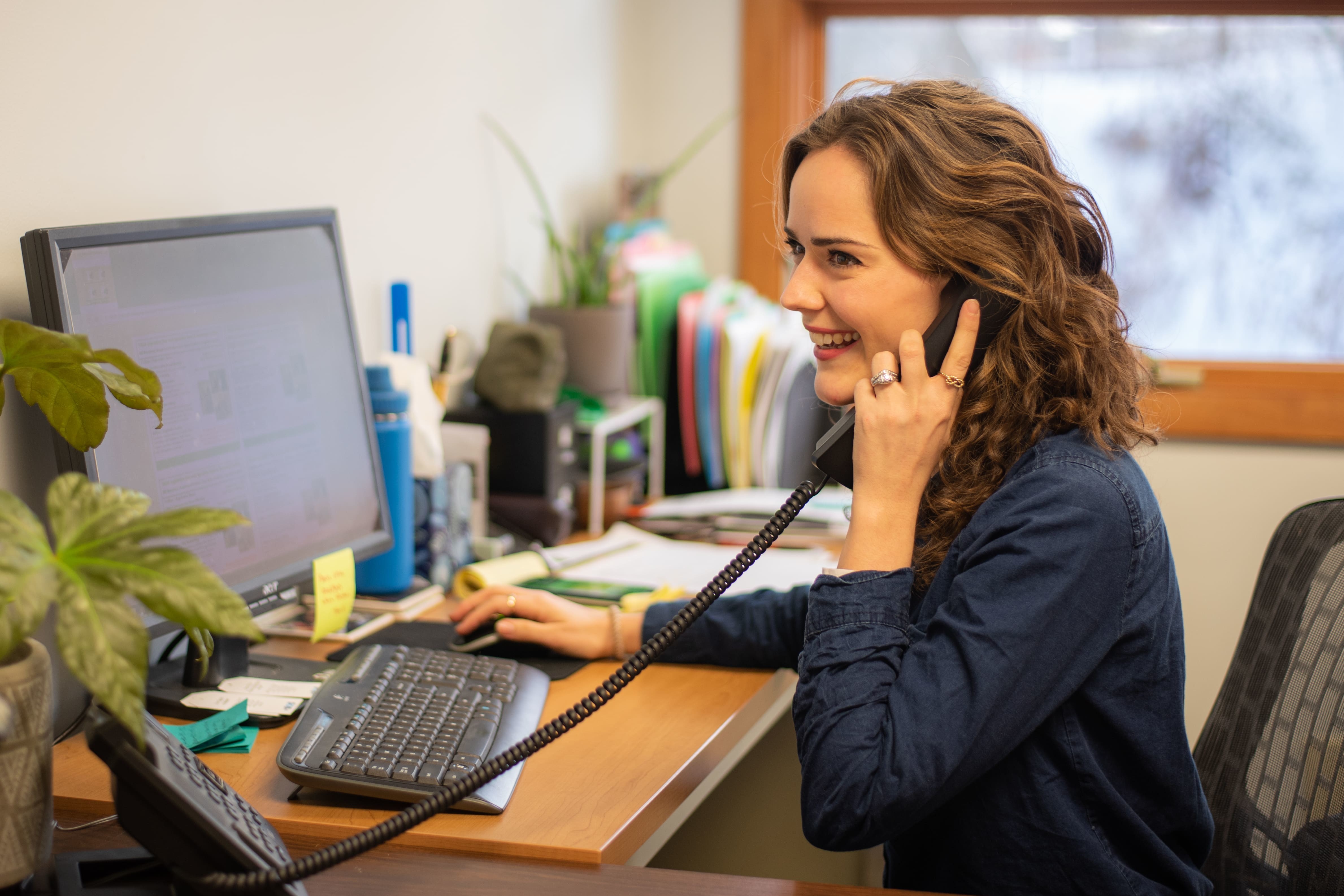 VRGA Articles Cited
Here you will find articles posted to our social media that contain helpful insights for our members.
A Spirited Response
A story from Farrell Distributing
5.11.20
Click here to watch the full Video
The Covid-19 crisis has hit all of us hard: nobody has been spared, including the beer industry. As the virus spread, frontline workers, essential workers and our neighbors needed hand sanitizer, but with increased sudden demand there was a national shortage of it. In late March, our President and CEO, David Farrell, announced a collaboration that was developing among a coalition of Vermont Businesses. This coalition was comprised of a distributor, a kombucha company, a cidery, and a distillery. This project would exemplify the spirit of Vermont businesses to rally and to support each other and the communities we serve and call home. At that time, we had 5,500 kegs (equal to 70,000 gallons) of draft beer that we would not be able to sell before it expired and would have to be destroyed. We wondered how we could put that beer to good use?
A plan was hatched to take all of these kegs to Citizen Cider (Burlington), transfer all of the liquid into their cider tanker, drive that tanker to Aqua ViTea Kombucha (Middlebury), use their centrifuge (high speed spinner to separate the alcohol from the beer), and bring that alcohol to Caledonia Spirits (Montpelier) where they will complete the project by making hand sanitizer with the alcohol. This amazing plan required four local business owners to collaborate at the highest level, all pivoting their business plans to address a major problem. This passion motivated me to work extra hard to capture this project with a longtime collaborator of mine, Eli Harrington. What to do with all that beer, how to get it around the state so it can be turned into something good, something needed, something critical to our day-to-day lives today. How to capture the essence of this project, safely, while following Governor Scott's guidance added another level of planning and coordination. Through this project our brewery partners have played a role in the greater good allowing us to use their beer to help create hand sanitizer and we are awfully proud of them. Much already has been donated early on by Caledonia Spirits as Ryan Christiansen (President & Head Distiller) speaks about, and more will be needed, I am sure. But now to have locally made hand sanitizer available for sale at a fair price, was a mission that we can now call complete. What's not complete, are the important safety measures we all must continue, to be, as what Justin Heilenbach (Founder and Owner of Citizen Cider) says, "Good Citizens" by social distancing, and following the Governor's guidance at all times.
This is a story where otherwise good beer was headed for inevitable destruction but was re-purposed by a coalition of Vermont business owners who had a plan to help the community.
A Spirited Response is a is a quick pause in time to reflect on what we do best in Vermont: collaborate and take care of each other. We pick up the phone and ask basic questions in time of need. What can we do? How can we help? And in this scenario, it quickly went to, "let's do everything we can to make it happen!" And that is what was done: dumping all that beer was painful, both financially, and mentally considering it was brewed intentionally and with great passion and was ready for the public to enjoy. Mid-March in Vermont is typically wonderful with snow-covered mountains, locals, and guests from all over the world enjoying outdoor recreation, culinary and agricultural offerings, and our Made-in-Vermont spirit. This beer was destined to be a part of that mix, but it was not meant to be. Same goes to our partners and friends here, we share that commonality, they all had the same types of dilemmas to work through and are still dealing with.
I hope you enjoy this brief story; all industries are having to make tough decisions in our home state, and this is a little glimpse of ours. This is not special to us, however. Distributors, breweries and cideries all over the state, country, and overseas and facing the same dilemma with all their fermented liquid that might have to be destroyed, both currently, and potentially down the road.
More beer will be made to be enjoyed with your families and friends at pubs and restaurants in time. Until then, take care of each other. Shop local. Support your neighbors.
This will be one of many stories that will play out across the state as a response to this crisis. We will come out stronger, like we always do!
3SquaresVT, Seeds & Plants
5.4.20
Click Here for the Full Poster
With signs of spring slowly but surely appearing, many Vermonters are planning their vegetable gardens so they can grow food all summer long.
Did you know that 3SquaresVT benefits can be used to buy vegetable and fruit seeds and plants at any retailer that accepts EBT? Growing some of your own fruits and vegetables can be a rewarding way to put fresh food on your table and an opportunity to stretch your food budget.
Not enrolled in 3SquaresVT? 3SquaresVT is an important federal nutrition program that can help households buy food! It can be used at grocery stores, convenience stores, co-ops and many farmers markets. Benefits are given to you each month on an EBT (electronic benefits transfer) card, which works like a debit card. Even if you've never been eligible for 3SquaresVT before, please know this program is here for you and your family.
If you need help applying, dial 2-1-1 or text 'VFBSNAP' to 855-11. If you are 60 or older, call the Helpline at 1-800-642-5119 for personalized assistance.
To find out more about 3SquaresVT eligibility or using benefits to buy seeds and plants, visit vermontfoodhelp.com.
Farmers markets can open Friday, with limits
5.1.20
"Farmers markets will be able to re-open on May 1, following guidance from the Vermont Agency of Agriculture, Food & Markets, the Vermont Department of Health and the Agency of Commerce and Community Development. These guidelines are meant to protect Vermonters health and safety while allowing access to local food. These include: outdoor markets only, wearing of face masks by vendors, food only vendors, social distancing of vendors and customers, no congregating of customers, no entertainment."
Restarting Operations – Panel Forum with VT Manufacturers
4.30.20
Vermont Manufacturing Extension Center is hosting a panel forum Friday May 1st at 1:30pm. Manufacturers are taking their restart responsibility very seriously. There's a lot of information out there and much to do. VMEC has partnered to bring together resources and this interactive forum to support Vermont manufacturers of all sizes seeking to understand guidelines and effective, safe practices for resuming operations during COVID-19.
Panelists will include:
Janette Bombardier, CTO, Chroma Technology Corp.
Jim Mulligan, Director – Environmental, Health, Safety & Security, GlobalFoundries
Ken Davids, VP of Operations, OnLogic
Rob Green, Operations Director, Vermont Precision Tools
Kristina Brines, PHR, SHRM-CP Director, Paul Frank + Collins
NOTE: It is not necessary to register for this one hour forum via the green "Register" button on this page, simply click on the Zoom link here for access Friday, May 1 at 1:30 pm.
A Way Forward for Small Businesses
4.15.20
This article has some great recommendations for navigating the current crisis for Retail Stores. Particularly #3: "Figure out how your customers' needs have changed. This COVID-19 Pandemic is a shock for the whole world. Almost all of your customers' lives are different than they were a month ago, and they will probably be different again in six months. They may never be the same. Your short-term cash flow depends on providing them with goods and services during the crisis. Your long-term viability depends on understanding how their needs will be different when the pandemic is over. The first thing to consider is that people are building new habits right now. There are millions of isolated households whose normal routines have been upended, and just like them you have to experiment if you want to remain a part of their lives... Your customers don't need a vapid email about how you care about them, but they do need entertainment and comfort and hope. Some of their new habits will persist after the pandemic, which means it is particularly important for you to figure out how to continue to offer services that deliver value during the crisis."
How Your Small Business Can Survive The COVID-19 Pandemic
4.3.20
There is no easy answer on how small businesses can survive the turbulent times coming ahead. Especially when we are unsure of what the next few months look like, it is going to be important to have a plan.
Here are a few points to start thinking about implementing.
-Don't panic, take care of yourself and keep calm. Taking care of yourself will help you to keep calm, which in turn will also mean keeping your staff calm, and ultimately, a healthier mindset for everyone to come up with innovative ideas to move forward.
-Tap into resources provided by government and financial institutions. Governments around the world are already putting together initiatives to support small business owners, and this is something that is evolving on a daily basis. We have a tons of resources on our website at bit.ly/VRGAhealthinfo to help guide you.
-Make a three-month financial and marketing plan. Speak to who you need to pay in the next three months (landlord and suppliers), and find out what options you have to spread out the costs. Chances are they may already have options in place, or will be understanding, as it's in their interest to keep your business. Find out how you will be able to reach your customers and keep fresh content out to them.
-Find the opportunities. Be creative with reaching out to your customers and be proactive not just reactive. Can you implement technology to balance any loss of earnings by offering new ways to connect with your customers?
-Upskill your staff - Take the time you may have to work on valuable skill training for your staff if you can remotely. There's plenty of online courses that are very affordable, and these will allow them to focus on other areas of the business when their department is down- for instance, your sales team could perhaps also help out the marketing team.
VRGA Guide to the Weekend
4.3.20
When thinking about what to incorporate into your weekend during this unprecedented time, consider these activities:
1. Buy from your Retail store: You have a huge impact on them getting through this. Curbside Pickup or Shipping is still available from local retailers around the state. Consider purchasing product instead of Gift Cards when possible (Although also helpful). Purchasing product allows you to enjoy something new and helps them move product so they can stock shelves for when you return after this crisis! Visit our list of Downtown Districts to find out what services stores near you are offering: https://vtrga.org/downtown-districts
2. Order Take-Out from your favorite spots. Check their Facebook, Instagram, website or call them to find out what they are offering and order for Curbside Pickup.
"Several delivery services and restaurants are trying to minimize contact between workers and customers by implementing curbside pickup and emphasizing electronic payments so meals can be dropped off on doorsteps. Experts say handwashing before, during and after any interaction, like picking up a to-go order or getting groceries, is an important and effective way to reduce the risk of infection." Full article found here : https://bit.ly3aEJ5Mw
3. If You Need Groceries: check this list for a store near you to find for vulnerable hours and the services they are offering: https://bit.ly/2xNjClo - Remember, buy only what you may need for 2 weeks and be kind and considerate to those around you, and thank the workers for their help. They're on the frontlines every day. We're sure they would love to hear your appreciation!
Next Blog Post
Prepared for VRGA by Molly Goodyear of 802Social For more information and additional blog posts head to www.802social.com Join us on April 29th at 2PM for "Social Media 101: The Basics of Facebook and…