With a passion for incorporating plentiful Vermont fare in our inspired global cuisine and a desire to spread joy through every bite, Susanna's Catering is committed to creating and perfectly orchestrating unforgettable events filled with delicious, visually stunning displays of foods, coupled with flawless service and meticulous attention to detail.
Owner and head chef Susanna Keefer can be hired as a private chef in the comfort of your home, or along with her exceptional staff as your caterer for weddings, private parties, corporate events, holidays, anniversaries, birthdays, bar and bat mitzvahs and receptions of all kinds. All menus are custom designed to fit your dietary needs as well as your culinary desires. We combine outstanding quality ingredients, our wealth of experience, bold imagination & impeccable service will lead to a stress free and unbelievably delicious dining experience that your guests will rave over long after they leave. Catering events of any size throughout Vermont, Susanna's Catering is a proud member of the Vermont Fresh Network.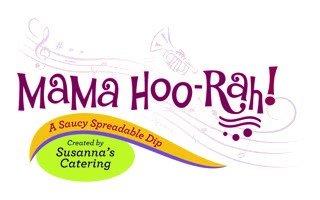 Susanna's Catering produces Mama Hoo-Rah: A saucy spreadable dip! Delicious and highly nutritious blend of ingredients. Gluten free and vegan. Great as a dip,used as a spread or incorporated as a sauce. We have two sizes: 8 oz. plastic tub or 9 oz. glass jar. Enjoy Mama Hoo-Rah with your favorite veggies and crackers or spread on bread for a sandwich. Makes a unique pizza sauce or with pasta. Loads of great cooking ideas.
Name Susanna Keefer
Phone 802-730-3634
Address Susanna's Catering LLC
1566 Upper French Hill Rd., 120 Pleasant St., Unit 3, Morrisville
Johnson, VT 05656